Are you considering moving to Turkey as an expat? If so, you're in the right place.
Making the decision to move abroad is a big one, and if you're relocating to Turkiye, there are some important things you need to know before you make the leap.
In this guide, we provide an overview of everything you need to know about moving to Turkey. From finding accommodation and getting settled, to adjusting to Turkish culture and dealing with visas.
Key takeaways
Some general things to consider when moving to Turkey are:
Visas
Currency
Living costs
Accomodation
Transportation
Shopping
Culture and Language
Healthcare
Making friends
Climate
Visa options
The first step in any international relocation is applying for the relevant visa. For citizens of most countries travelling to Turkey, a tourist visa is required—a 90-day stay permit (usually) can be applied for online using the e-visa website.
You can see the different visa options offered by Turkiye for long-term stays by reading our comprehensive guide.
If you are living in Turkey longer than 90 days, you'll need to apply for a residence permit.
Currency
Turkey's currency is the Turkish lira (TRY). Before arriving in the country, it is best to prepare by exchanging some money into liras so that you have enough cash on hand when you arrive. Alternatively, there are ATM's at the airport which usually have no problems accepting foreign cards.
When you move to Turkey you may want to open a local bank account in order to easily manage the local currency in Turkey. To open a bank account you will need to get your residency permit.
Living costs
The cost of living varies depending on where in Turkey you plan on moving; however, rent prices tend to be quite reasonable compared to other countries in Europe or North America. Food costs are also quite low. You can easily find delicious food at low prices from street vendors or restaurants throughout the country.
If you plan on driving in Turkey, keep in mind that gas prices are higher than those found in many other countries around the world.
Public transportation options such as buses and trains are available in most cities so taking advantage of public transit can help reduce your transportation costs significantly.
Shopping
Shopping in Turkey should be relatively straightforward for most expats. You'll find most major international brands at malls and stores throughout Istanbul, Ankara and other cities.
Prices may vary greatly depending on where you're located — especially when it comes to luxury items like cars or electronics.
It's also worth noting that haggling is part of the culture in Turkey. Don't be afraid to negotiate in local markets if you think the price they're asking is too high!
Getting around
Public transportation is available almost everywhere throughout major cities like Istanbul and Ankara. However, if public transport isn't your thing then there are plenty of other options including taxis, Uber or even renting a car.
Familiarize yourself with local driving laws before getting behind the wheel. Road safety regulations vary from country-to-country so make sure that you brush up on your knowledge before taking off down the road!
Like your independance? You may want to get your own vehicle. But be warned it's quite expensive to purchase a car in Turkey.
Culture and language learning
Turkey has a rich culture with many unique customs and traditions that visitors should familiarize themselves with before their visit.
Most locals speak Turkish as their primary language—some English speakers can be found in tourist spots—so learning at least some basics can go a long way in helping you integrate into Turkish society more quickly and easily.
There are many language courses available both online and offline that can help you get up to speed quickly so that you can enjoy your experience abroad even more.
Studying
Turkey has many universities that offer high-quality educational programs for both domestic and international students. When selecting the right university for you, it is important to take into account factors such as tuition fees, location, and student services available.
Consider the language of instruction; most universities in Turkey offer courses in Turkish and English.
Once you have narrowed down your options based on these criteria, it is time to start researching each university more closely. Check out their websites and social media pages, read student reviews online, and speak with people who have studied there before making your final decision.
If you're bringing children along on your move to Turkey there are plenty of great international schools available throughout the country.
Many offer an international curriculum that focuses on English language instruction alongside Turkish studies and traditional academic subjects.
Accomodation
Living arrangements are one of the most important things to consider when moving abroad. You don't want to be stuck without a place to stay once you arrive! Before you make the move, it's best to research apartments and neighbourhoods so that you can decide where exactly it is that you want to live.
Keep in mind that rent prices vary greatly depending on the area. Istanbul has some of the most expensive real estate in all of Turkey. If budget is your main concern, it might be best not to move there as a first option!
There are plenty of other cities with more affordable housing options—Antalya, Izmir, and Ankara are all great places to start looking.
Making connections
One of the best ways to get settled into life in Turkey is by connecting with other expats who have gone through similar experiences as you. Although you don't want to spend all your time with expats if you're intending to integrate into society, it can help your transition.
Look for groups online or even consider joining an expat group at a local cafe or restaurant where other expats hang out regularly. This will give you an opportunity to ask questions, learn from their experiences and make some new friends along the way!
Healthcare
Healthcare in Turkey is generally good but expensive by Turkish standards. Meaning it may still be relatively cheap compared to countries like the United States or Canada but definitely not free like public healthcare systems in some European countries.
Therefore, getting private health insurance should be something you consider doing before arriving. Talk with your employer (if you have one) about whether they provide any coverage or look into purchasing travel insurance.
For short-term stays such as vacations or business trips abroad that last longer than thirty days but less than twelve months typically fall under this category so read up on what coverage options are available before signing up!
Once you are in the Turkey you can purchase Turkish health insurance which provides you access to the local hospitals and doctors should you need anything.
Climate
Depending on where in Turkey you are moving, the climate could vary significantly from what it was like in your home country.
Be sure to research the weather patterns of your new city so that once there, you will have an easier time knowing what clothes or items are necessary for each season (such as air conditioners or heaters). Many don't know, but it often snows in Istanbul for 1 week in the winter time.
Moving abroad can seem like a daunting endeavor but with enough preparation it doesn't have to be too difficult! By understanding the visa requirements and researching potential accommodations beforehand, expats can make their transition into life in Turkey much smoother and simpler than expected.
Once all of those steps have been taken care of, then all that's left is to get going. Immerse yourself in the language and culture, make friends and enjoy! Soon enough life as an expat in Turkey will feel like second nature.
Disclaimer
We do our best to provide the most accurate and helpful information, but rules and procedures can change at short notice. Your experience could be different depending on your country of origin and the locality and office you attend. For the most current information check official government sources and speak to a local attorney or immigration professional.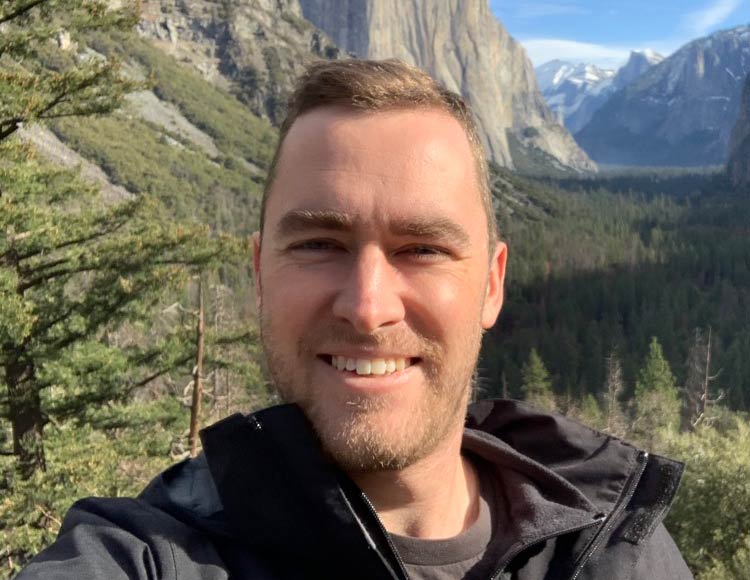 I'm a writer and graphic designer currently living in Turkey with my family. I enjoy learning language, great food (chicken kebab is a favourite at the moment) and experiencing places less-traveled.