Want to learn to speak Turkish in the economic, cultural and historic hub of Turkey?
Then Istanbul is the perfect option.
As the largest city in Europe, it makes an easy first stop for newcomers in Turkey, with easy transport, plentiful accommodation options and universities to choose from.
The city lies on both sides of the Bosporus strait, spread across the continents of Europe and Asia. It's arguably one of the most important cities in history with artifacts from the Byzantine and Ottoman Empires, rich in culture and art, which all contribute to the process of learning language.
If you are wanting to work or study in Turkey, it is a good idea to learn to speak Turkish. Most locals only speak Turkish and it is the main language of instruction in most universities.
Where to start when picking a language course in Turkey?
To get residency as a student, you can enrol in a Turkish language course that is approved by the Turkish Ministry of Education. These courses are called TOMER, which stands for Turkish Language Training Center. The TOMER exam, like the TOEFL and IELTS certificates, for English, is a prerequisite for acceptance into universities where instruction is in Turkish.
TÖMER was one of the first educational centers established to teach Turkish to foreigners. The first TÖMER language center was established in 1984 by the University of Ankara, and it now has 20 centres spread throughout Turkey.
How long do TOMER courses take?
TOMER divides study into the following levels: Basic (A1, A2), Intermediate (B1, B2) and Advanced (C1, C2). Each level lasts around 7 weeks and it takes around 8 months to complete all six levels.
What do you learn in each TOMER level?
Level A1-A2
In these levels students learn to speak in sentences and begin to understand everyday conversations.
Level B1- B2
In these levels students become competent in everyday conversations. They can compare and contrast ideas and use past, present and future tenses and understand speech in paragraph lengths.
Level C1-C2
In this advanced stage students can comfortably share presentations and debate complex topics in the classroom. They can share their opinions and ideas, discuss abstract ideas and understand speech in extended conversations and texts.
The cost for each level depends on where you enrol but it is roughly priced at $1000 USD for the full course.
At the end of each level, students take a test that assesses their comprehension in listening, reading, speaking, writing and grammar.
You can check out the official website for the Tomer exam for more information.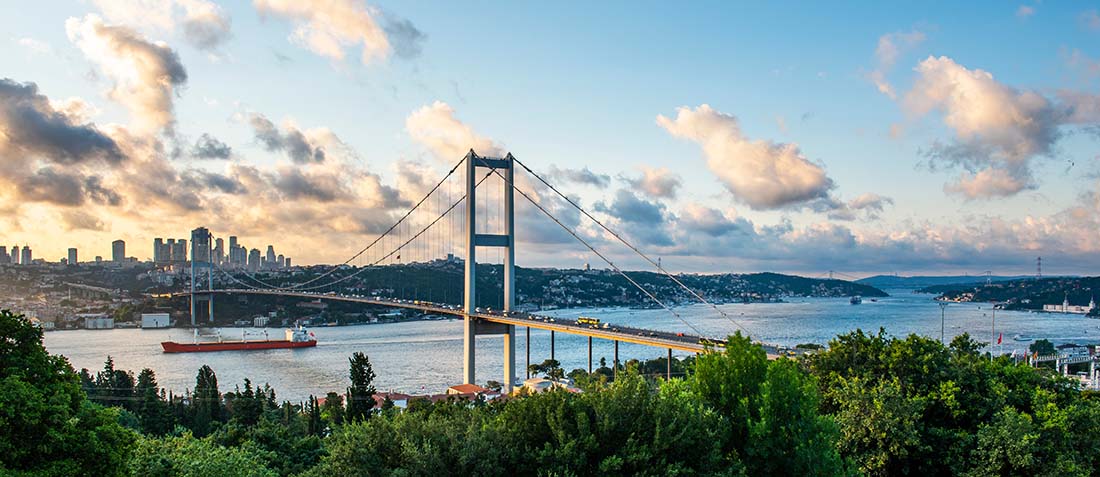 Top 6 places to learn Turkish in Istanbul
There are many highly rated institutions that offer TOMER (or equivalent) classes in Istanbul. Here are our top 6 places where you can learn Turkish: 
Dil Merkezi (Istanbul University Language Centre)
Dil Merkezi offers a highly rated program. It is located in Beyoglu, close to tourist attractions but away from the craziness of Taksim Square, the city centre. Transport is also easy as it's right next to the tram line and subway.
Courses
They offer courses for Elementary (A1-A2), Intermediate (B1-B2) and Advanced levels (C1), taught in full immersion, so all the lessons are completely in Turkish. They also offer private one on one lessons. Students rate Dil Merkezi highly in the areas of academics, campus facilities and cultural immersion. Especially praised is the positive atmosphere and the support teachers give their students.
Classes run for 4 days a week and you can choose between two schedules: 8:30am – 12:30pm or 1:30pm–5:30pm.
They offer accommodation options such as dormitories and group living.
Kedi Cat Language Courses
KediCat are also located in Beyoğlu. They offer 7 levels of language learning, with intensive classes held weekdays from 9am-12:45pm, plus evening classes from 6:30pm-10:20pm.
Courses
Their classes are on the smaller side with a maximum of 12 students. They spend more time on listening and speaking and less time on grammar to help get students speaking faster.
Magic Talk Academy
Magic Talk Academy is located in Mecidiyeköy in the Sisli district of İstanbul, just a 4-minute walk from the train.
Courses
They offer 5 language levels (A1 to C1) and specialise in speech-based teaching. They have a maximum class size of 8 students, so if you prefer smaller class sizes, this course might be worth considering.
You can choose either morning or afternoon classes, with a schedule of 10am-1:50pm or 2:30pm-6:20pm.
Dilmer Language School
Dilmer language School also offers a highly rated Turkish language course that is split into 7 levels (A1-A2, B1- B2, C1.1, C1.2 and C2). They are located in Beyoglu, a 9-minute walk from Taksim Square.
Courses
In later levels, students are given the opportunity to study popular media, such as daily news articles from newspapers and magazines articles so they are ready for everyday life.
They have morning classes running from 9am-12:50pm, afternoon classes running from 1:30pm-5:20pm and evening classes from 6pm-9pm, plus they have weekend options.
Akdemistanbul Language Education Institution
The Akdemistambul Language Education Institution divides their course into 6 levels. They are located in Fatih, a 4-minute walk from the train station.
Courses
Their lessons involve lots of time for practise and drama and they encourage students to participate in dialogues in every class. Thursdays is a practise day where students get to visit a local venue like the bazaar or market to reinforce what they have learned that week in the classroom.
Turkish Study Centre
The Turkish Study Centre offers 5 levels of TOMER (A1-A2, B1-B2, C1). They are are a little further from the city centre, based out of Esenyurt, a 30-minute drive from Taxim Square.
Courses
Their beginner course (A1) offers morning classes from 9:30-1:05pm, afternoon classes from 1:30pm-5pm and 5:15pm- 7:30pm, plus additional classes and speaking clubs on Saturdays.
Royal Turkish Schools
Royal Turkish Schools Istanbul has very small class sizes with a maximum of 5 students. They are located in the heart of the city right next to Taksim Square.
Courses
You can study for as short as one week, all the way through to a whole year of classes, with a morning and afternoon schedule of 9:00 am-11:35am or 1:30pm- 4:05pm.
They also offer accommodation options. They are a little on the expensive side however, pricing up at $100 USD per week for the group class, roughly 3 times the price of enrolling in an average TOMER course. However, the smaller class may be worth it for you.
How to get a student visa in Turkey
There are currently several ways to obtain a visa in Turkey, such as by renting or buying a property, starting a business, or by enrolling in an accredited Turkish language course.
To obtain a student visa, you'll need to:
Register with an accredited course through the institution's website before moving to Turkey.
Pay the tuition fees and they will send you a letter of acceptance and an invitation letter.
Apply for a visa to learn Turkish from the nearest Turkish embassy or consulate in your country. You'll need to have the acceptance letter, the receipt for your tuition fees and your passport when applying.
After arriving in Turkey, you can register officially at your institution, and they will give you the appropriate documents.
You'll then need to apply for a residence permit (they are valid for the length of the course). The residence permit for a student visa won't let you work in Turkey but you can exit and enter Turkey without renewing your visa while studying Turkish for that year.
If the process seems daunting, you can pay a third-party agency to lodge your visa for you. Getting an expert for obtaining a visa in Turkey, especially those who specialise in getting visas for the Turkish Language Course Special Visa Program, could make the process less stressful.
Once you've graduated
Once you have completed your Turkish course, you can apply to enrol in a university where the instruction is in Turkish. You'll need to take the Foreign Student Entrance Examination test (YOS) which consists of a basic learning skills test and a Turkish proficiency test.
Istanbul offers numerous ways to learn Turkish and the choices can be overwhelming. It comes down to why you are learning Turkish (how competent you need to become) and how much time you have to invest in your studies.
Thankfully the choices mean that you have a good chance of finding a course that suits your schedule and work and family commitments. And while you're learning Turkish, be sure to take the time to immerse yourself in your new community and enjoy the unique aspects of Turkish culture, like not always being in a hurry and having time for a chat and cay (tea) any time of the day.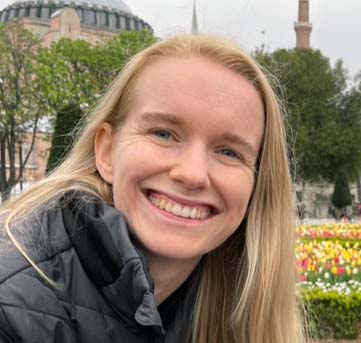 I'm a teacher and writer living abroad. I love languages, drinking lots of çay (tea) with friends, experiencing different cultures and going on adventures with my family.