When it comes to traveling in a foreign country, transportation is one of the most important aspects that visitors need to consider. Navigating the transportation system in Istanbul can be challenging for those who are unfamiliar with the country.
One solution that many people turn to is Uber, a ride-hailing service that has revolutionized the way people get around in cities all over the world. But is there Uber in Istanbul? Is there Uber in Turkey?
Key takeaways
You can use the Uber app in Istanbul.
Uber in Turkey is limited to offering taxis only. Even though that's the case, it still provides a helpful way to order and pay for a ride.
There are a few other ride-hailing options in Turkey which are similar to Uber such as Bitaksi.
Can you use Uber in Istanbul?
Uber is available to use in Istanbul, Ankara, Izmir and some of the other larger cities in Turkey.
When Uber first launched in Istanbul in 2014, it faced opposition from the city's traditional taxi industry. For a few years Uber was not allowed to operate.
Despite these challenges as of 2021, Uber has now managed to establish a presence in the Turkish market and has become a popular choice for locals and tourists.
Options for Uber
One significant difference with Uber in Turkey is that the car options offered in the app are taxis only. The service cannot be utilized by just any everyday driver.
There are 3 vehicles options with Uber in Turkey. These are standard yellow taxis, turquoise taxis and Minibuses called black taxis.
Yellow taxis: 4 seats, cheapest option.
Turquoise taxis: 4 seats, premium cars, a little more expensive.
Black taxis: 8 seater van, more expensive.
Can I get an Uber from Istanbul Airport (IST)?
If you'd rather not take an airport shuttle or a local taxi you can use Uber for airport transfers. Uber operates from Istanbul's two main international airports, Istanbul Airport (IST) and Istanbul Sabiha Gökçen International Airport (SAW), providing easy transfers to and from the city.
Alternatives to Uber in Istanbul
Other ride-sharing services
When it comes to ride-sharing services available in Istanbul, Uber isn't the only option. Another option is BiTaksi.
BiTaksi allows users to hail taxis much like they would with Uber. The app is user-friendly and has a similar interface to Uber.
The app offers cash or credit card payment options. It's a good idea to carry cash in case your credit card doesn't work for some reason.
Local taxi services
Local taxi services are the most common mode of transportation in Turkey. They are easily accessible and readily available in all major cities. You can signal them as they drive by, and if they're available they'll pull over.
The fares for local taxis are generally reasonable but can vary depending on the distance traveled, traffic conditions, and time of day. Your driver should use the taxi meter so you can track how much the ride is costing.
Not all taxi drivers speak English, so it is advisable to show a map or use a translation app to communicate your destination.
Helpful tip
If the taxi driver is not using the meter, you should strongly insist that they do. If they still refuse to put the meter on, ask them to pull over so you can get out and find another taxi.
Public transportation options
Turkey has an great public transportation network that includes buses, metros, trams, and trains. Public transport is safe, affordable and reliable in Turkey. In Istanbul alone, there are over 100 different bus lines operating throughout the city. Istanbul has a card called an "Istanbulkart" which can be loaded with money and used for multiple modes of public transport.
Car rental services
Car rental services are available at both airports in Istanbul. This option gives you more flexibility than public transport or taxis since you can travel at your own pace without being tied to a schedule or route plan.
But, if you're like us, we'd prefer not to drive in Istanbul given the crazy traffic and our unfamiliarity of the roads. We'd only recommend car rental for traveling outside of Istanbul where the roads are quieter.
How to use Uber in Turkey
Downloading and setting up the Uber app in Turkey is a simple process.
First, go to your app store and search for "Uber."
Once you have found the app, download it onto your smartphone.
After downloading the app, create an account by providing your personal information, including your name, email address, phone number, and payment method.
Once you have set up your account with Uber, you can start using the service right away. The app will display a map with nearby available cars that you can request.
Payment options for using Uber
Uber in Turkey accepts credit cards and cash as payment options. To add a credit card to your account, go to "Payment" in the menu bar of the app and add your card information. For cash payments, select "Cash" as your payment method before requesting a ride.
Tips for using Uber safely and efficiently
As with any travel destination, it's important to take precautions when using ride-sharing services in Istanbul. Here are some tips:
Always double-check that the car model and license plate match what's shown on the app before getting into the vehicle.
Make sure the driver starts the ride on the app before departing.
Avoid sitting in the front seat next to the driver unless absolutely necessary.
Be wary of fraudulent taxi scams posing as legitimate ride-sharing services.
If you're having trouble connecting to Uber or another app-based service, consider downloading a local taxi-hailing app like BiTaksi as a backup.
Language barriers with drivers
Many taxi drivers in Istanbul speak Turkish only. If you do not have access to translation tools such as Google Translate or other apps, it can be difficult to communicate with the driver. Uber offers several advantages in terms of convenience, cost-effectiveness, safety, but a big plus is that it shows the driver your destination without you having to struggle to communicate the directions.
Get going!
If you're already familiar with Uber it should be a straight-forward process using it in Istanbul. Before booking a ride, check your payment options as some credit cards may not work in Turkey (have some cash on hand just in case). It's also recommended that you check driver ratings before accepting a ride.
If you are traveling outside the major cities in Turkey where Uber is not readily available, consider alternative modes of transportation such as public transit or car rental services.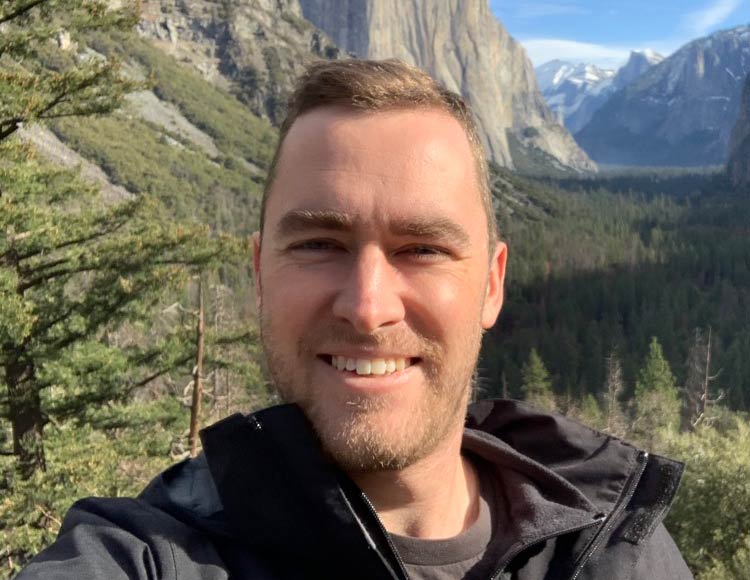 I'm a writer and graphic designer currently living in Turkey with my family. I enjoy learning language, great food (chicken kebab is a favourite at the moment) and experiencing places less-traveled.