Enrolling a child in school is a big deal for anyone in Turkey, but even more for expats (like us) who have a language barrier.
As a foreigner it's important to have a clear understanding of the Turkish education system. We hope this article is useful for you as we include things we've learnt enrolling our own child in a school in Turkey.
Understanding the Turkish Education System
Education is compulsory for all children between the ages of 6 and 18 in Turkey. While public schools are an option for expat children, most expat parents choose to enrol their children in international schools to ensure a smoother transition and continuity in their education.
The education system in Turkey is divided into three main levels: pre-school education, primary education and secondary education.
Pre-School education
Pre-school education in Turkey is not compulsory, but it is available for children between the ages of 36 months and 72 months (3-5 years). There are two types of pre-school education: formal and informal.
Formal pre-school education is provided in primary schools while informal pre-school education is provided in family settings like day-care centres and nurseries.
Primary education
Primary education in Turkey is compulsory and lasts for eight years. Children between the ages of 6 and 14 are required to attend primary school.
The primary education curriculum includes subjects such as Turkish, mathematics, science, social studies, and physical education.
Secondary education
Secondary education in Turkey lasts for 4 years and is for the ages of 14- 18.
School types in Turkey
As an expat, there are different types of schools in Turkey that you can enrol your child in. These schools include public, private, and international schools. Distance education is also an option for expats parents, unlike Turkish citizens.
Public Schools in Turkey
Public schools in Turkey are free for all children, including foreigners with residency status. They offer primary and secondary education, and the curriculum is set by the Ministry of National Education. The language of instruction is Turkish, so if you want your child to learn Turkish, then public school may be a good option.
This option also has the unique advantage of helping both you and your child settle into the community.
It means you will get to meet families who not only speak the local language, but who also live and work close by. Attending a public school also means your child will be familiar with local customs and will be taught about the country's history, geography, politics, etc.
A down-side to local school education is that your child will miss out on education from your country, such as not getting formal practise in reading and writing your language. For example, if you are from an English-speaking country, your child may miss out on learning English grammar at school and everything that goes with that. 
Some parents supplement their child's public-school education by setting extra activities for them in the holidays, like celebrating their country's national holidays as a family and reading books or watching videos about their history and culture or even watching their local news from home.
Private Schools in Turkey
Private schools in Turkey offer primary and secondary education, and they are run by private organizations.
They charge tuition fees, and the quality of education can be higher than that of public schools. Private schools follow the national curriculum, but they may also offer additional courses and extracurricular activities. Some private schools offer bilingual education, where the language of instruction is both Turkish and a foreign language such as English.
International Schools in Turkey
International schools in Turkey offer education in different languages, including English, French, and German. They follow the curriculum of their respective countries, and they may also offer the International Baccalaureate Program.
International schools charge high tuition fees, but they offer a high standard of education and a multicultural learning environment. They also provide support for students who are learning a new language.
Enrolling your child in an international school in Turkey means that you have the option of selecting one that uses the curriculum and language of your home country, especially in big cities in Turkey like Istanbul where there are a lot of international schools to choose from.
Choosing an international school will mean your child will be comfortable speaking their own language and will be able to more easily settle into school life in your country should you choose to return.
Unfortunately, the wait lists can be long at these institutions. Another downside to an international school in Turkey is that your child may not get much practise using the local language. This could make it harder for them to learn Turkish and make local friends. However, you can do things to address this, like enrolling them in local sport or music groups and arranging playdates with local families.
The enrolment process
Understanding the enrolment process for schools in Turkey can help you navigate the different school systems.
Eligibility criteria
To be eligible to enrol your child in school in Turkey, you must have a valid residence permit. Your child must also meet the age requirements for the grade they will be entering. For example, children must be six years old by September 1st to enrol in the first grade.
Required documents
When enrolling your child in school in Turkey, you will need to provide certain documents.
These documents may vary depending on the school and the grade level, but typically include:
Your child's birth certificate
Your child's health records
Proof of residency (such as a rental agreement or utility bill)
Your child's previous school records (if applicable)
Your child's residence permit (called ikamet in Turkey)
Contacting the school
The first thing you will need to do is contact a school to request a tour.
Most schools in Turkey have a contact number on their website, which you can call and request to speak to the school manager. If you are contacting a public school and you can't speak Turkish, it may be best to visit the school in person and ask to speak to someone who speaks English.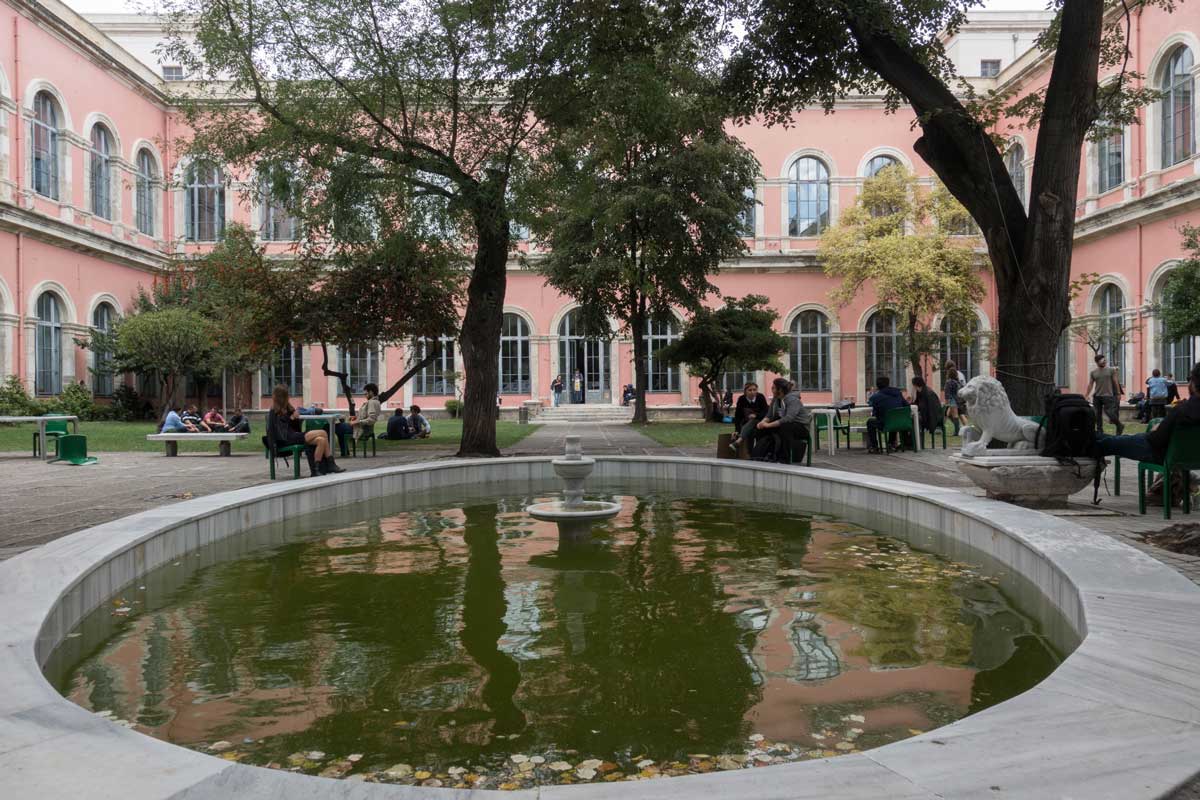 Difference between public and private schools in Turkey
In Turkey, public schools are run by the government and so are generally free of charge. Private schools vary widely in terms of price.
In Turkey, teachers are required to sit a rigorous exam to work in a government school. If they pass then they can apply for a public-school position. However, if they don't pass, then their only option is to work in a private school. However saying this, many high-end private schools have high expectations of their teachers and hire only teachers with excellent academic records. 
Parents in Turkey expect a lot from private schools, as they are paying lots of money and anticipate better results than a public school which is free. 
Cost of public school in Turkey
A public school is free of charge in Turkey. However, for preschool, which is not compulsory, at times a school may request a donation to help with school supplies. 
Private schools vary widely in price in Istanbul. As of September 2023, on average you will pay at least 100, 000 lira ($3,717 USD) per year per child.
In summary, foreigners have the right to affordable public education for their children in Turkey. The decision of which school may be difficult for expat parents, but the actual enrolment process in Turkey is straightforward as long as you have the right documents. 
Frequently asked questions about schools in Turkey
How old do children have to be to start school in Turkey?
Preschool classes start from 3 years old in Turkey. The school year starts in September, so your child will need to be 3 as of September 1st (if they turn 3 after that date then they are generally not accepted, we have found). Not all schools offer classes for children from the age of 3, so you will have to check with your local school. In Turkey preschool is called anaokul.
Helpful tip
Before enrolling our daughter in public school, we asked if she could join a class at our local public school for a day or two to see if she liked it. Organising a trial like this may be a good idea if you are finding it hard to decide on a school.  
What if my child doesn't speak Turkish?
One of the biggest challenges your child may face when enrolling in a new school in Turkey is the language barrier. If your child does not speak Turkish, it may be difficult for them to communicate with their teachers and classmates.
To help your child overcome this language barrier, you could consider enrolling them in a language course or hiring a private tutor to help them learn Turkish. Children pick up language quickly, especially before the age of 17 or 18.
In fact, a study by Harvard showed that if children learn a second language before the age of 10, they have a good chance at achieving native- like proficiency.
Helpful tip
We sent our daughter to a Turkish-speaking nursery for a few months before enrolling her in the preschool class at our local public school. By the time she went to preschool, she was able to understand a lot of what the teacher was saying. We found that teachers in Turkey are fairly understanding if a child is learning language and will allow them to observe and join in when they are ready.
What are some differences between school in Turkey and other countries like the US or the UK?
Children take of their shoes when entering the classroom and put on slippers. When parents enter the classroom, they also take of their shoes and leave them at the door.
Primary school and secondary school students are required to wear a uniform, but not pre-schoolers
For classes, there is generally a WhatsApp group for parents so they can easily receive information from the teacher
On Mondays children sing the national anthem while the flag is raised
The school year starts the second week of September and has 2 semesters, both 4 months each, with a 2-week holiday in between
Children have a 3-month break over summer
In Turkey, children are taught to be patriotic and there are special lessons devoted to Ataturk and other respected leaders
Parents can choose to either pay the school to provide lunch for children, or can pack them a lunch to bring to school 
The language used in the classroom in Turkish, but children are required to learn a foreign language such as English, French, German or Spanish
Disclaimer
We do our best to provide the most accurate and helpful information, but rules and procedures can change. Your experience could be different depending on your country of origin and the locality and school you attend. For the most current information check official sources and speak to a local school.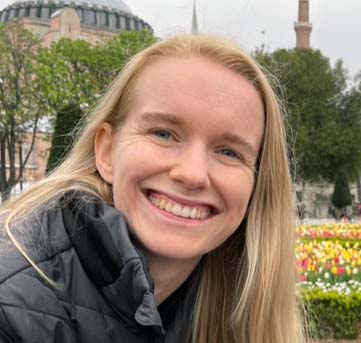 I'm a teacher and writer living abroad. I love languages, drinking lots of çay (tea) with friends, experiencing different cultures and going on adventures with my family.