If you're moving to Turkey you may be wondering whether you should buy a car or not when you arrive. Unfortunately, it is expensive to own a car in Turkey with prices for imported cars almost doubling in 2021, for a range of reasons but mostly due to growing inflation. Turkey is also one of the world's highest when it comes to automobile tax. Even domestically produced vehicles became more expensive in recent years because of rising prices for imported parts, making cars out of reach for the average person.
How expensive are cars in Turkey?
Turkey's statistics office has reported that vehicle sales have dropped with prices rising in recent years so that the average car now costs around 436,000 Liras ($23,200 USD as of January 2023).
Even cheaper cars, like the locally manufactured Egea Sedan by Fiat Chrysler Automobiles, go for roughly 260,000 Lira, equal to 5 years of income for people earning the minimum wage of 4,250 Lira a month.
It's not just high taxes and inflation that are to blame for the price of owning a car in Turkey, however. High interest repayments on car loans and rising fuel prices also mean that many people struggle to cover the ongoing costs of owning a car.
Some people opt for diesel cars, as diesel is less expensive that gasoline, but keep in mind that diesel cars generally cost more so you'd have a bigger upfront cost if you go that way.
What taxes will I have to pay if I purchase a car in Turkey?
Car owners in Turkey are charged with three taxes. The first is the value added tax which is the general tax in Turkey that is applied to all products and services.
The second is the one-off Special Consumption Tax (SCT), based on the vehicle's engine size and its pre-tax price. For example, if your car's pre-tax price is below 40,000 lira ($2, 128 USD) and has an engine smaller than 1.6-litres, then you'll face an SCT of 45% of the value of the car. Larger engine sizes and more expensive cars can reach up to a staggering tax of 160%, meaning the price of the car will have more than doubled. Hybrid cars and pure electric cars are taxed at a much lower rate and can have an SCT tax as low as 20%.
The final tax that car owners are required to pay is the annual vehicle tax (MVT). This tax is worked out based on things like the age of the car and car emissions.
Any car dealership can work out these taxes for you and will probably display them so you won't be surprised with the final price of the car.
Can foreigners avoid car tax?
The good news is that some foreigners are exempt from the special consumption tax (SCT) and motor vehicle tax. This only applies to foreigners with a work permit.
What are blue-plate cars?
These tax-free cars are often called blue plate cars and are available to foreigners to buy. Just be aware that the tax-free status lasts only as long as your work permit, and you'll either have to renew your work permit or pay the tax.
How do I know if I can purchase a blue-plate car?
The following foreigners are approved to buy blue plate cars:
Those with a valid work permit
Foreign students and lecturers (not language students though)
Employees of NATO or EU institutions in Turkey
Employees of foreign press institutions
Foreigners with Ministry of Foreign Affairs ID
What cars are popular in Turkey?
The leading vehicle brands in Turkey are Renault, Fiat, Hyundai, Honda, Ford, Toyota and Volkswagen, with most Turkish consumers opting for sedan models.
Do I need a Turkish Driver's License for Turkey?
If you have a driver's license in your home country then that will be accepted in Turkey. You'll just need to show your passport as well.
How do I purchase a car as a foreigner?
You can purchase your vehicle from any car dealership. There are no restrictions on foreigners buying cars in Turkey. Just be sure to have a Turkish speaker with you so they can make sure to transfer the car into your name properly and help you submit the right documents, or you can also get an attorney to help with the acquisition too. Although getting a professional will mean extra fees, it'll be worth it if it means you understand what you are agreeing to.
What about getting second-hand cars in Turkey?
If you're after a second-hand car, then be sure to have it checked by a mechanic to make sure you're getting a good car.
There are several sites where you can find used cars:
Registering your car in Turkey
Whether you are a Turkish citizen or a foreigner with a work or residence permit, you'll need to go to the Notary to register the car in your name. If you can't speak Turkish, then the Notary will provide you with a translator. Once it's registered, you'll have to pay translation and certification fees and will be given your vehicle documents.
Applying for a licence plate
You'll also have to apply for a license plate at the police station, and they'll give you one month to do that.
You can book an appointment at their official website and go to your local police department to request a license plate. You'll need to bring your passport with you.
Try to also get insurance right away as third-party insurance in mandatory in Turkey (you'll be given 15 days maximum to sort out insurance).
So if you decide to buy a car in Turkey, first check if you're exempt from taxes and make sure you complete all the correct paperwork to make sure you're actually getting the car in your name. And if owning a car is beyond your budget, thankfully public transport is excellent and reasonably priced so you'll still be able to get around easily.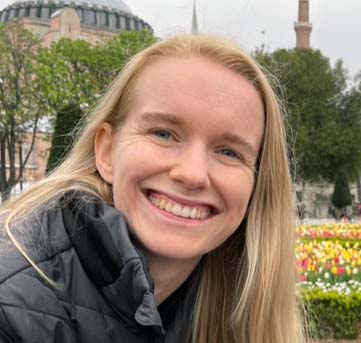 I'm a teacher and writer living abroad. I love languages, drinking lots of çay (tea) with friends, experiencing different cultures and going on adventures with my family.