What is a residency permit and why do I need one?
In Turkey, a residency permit is required if a foreigner wishes to reside in Turkey for longer than the tourist visa allows. So, if you want to stay in Turkey, you'll need to get a residency permit.
As you begin the process of getting a permit you'll most likely hear the term "Ikamet", it means residence. Ikamet is also referred to as the ID card that you are issued when approved for residency in Turkey.
Types of residency permits in Turkey
There are many different types of residency permits available for foreigners – short-term, family, student, long-term or humanitarian residency permits. The one we assume most people will apply for, at least initially, will be the short-term residency permit. For short-term permits you have a few categories:
Scientific research
Establish commercial connections or business
Participate in an in-service training program
Educational or similar purposes like a student exchange program
Tourism purposes
Receive medical treatment
Attend Turkish language courses
The simplest way to stay longer in Turkey is to rent a property and apply for a residency permit for Tourism purposes. Here we will cover the steps to follow in applying for this permit.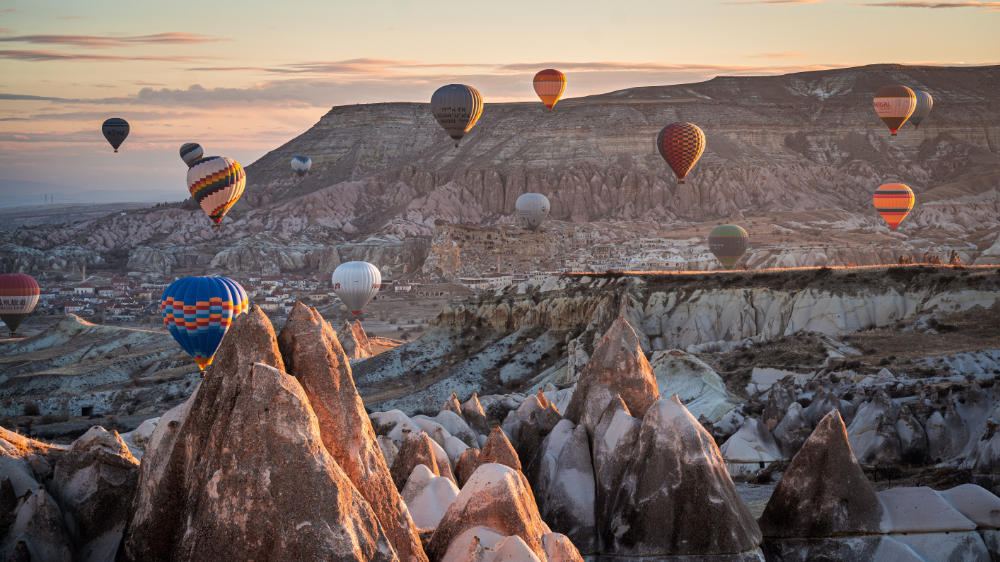 Getting a tourism residency permit in 2023
A tourism residency permit allows a foreigner to stay in Turkey longer than the initial 90 days given on a tourist visa. Typically, they are issued for one year but in many cases can be renewed. The reason for staying longer in Turkey must be for touristic purposes so you will not be allowed to work in the country.
If you have a foreign income, passive income, or savings you can live off, this could be a good option for you. If you want to work in Turkey, you need to apply for a work permit (Kimlik) which replaces a residence permit.
Steps for getting a tourism residency permit in Turkey
1. Enter the country
You'll need to be in the country to apply for a residency permit. You cannot apply for it prior to entering. You can enter the country for up to 90 days on a tourist visa (e-visa).
2. Get a local SIM card
You'll need a local number to use for your application. You can get an e-sim or find a retailer in-country such as Vodafone, Turkcell or Turk Telekom.
3. Find a place to rent
Next, you'll have to look for a long-term lease. Be aware that some areas are restricted for foreigners to lease and receive a residency permit. This is due to a law that requires foreigners do not make up more than 25% of the total population residing in a local district. If you do get a lease in one of those districts, unfortunately your residency application will be denied.
It's a good idea to get a lease for a year, which covers the length of a residency permit.
There are a few documents you'll need to gather to show your rental status. A "tapu" document (Turkish title deed) which proves that the person you are renting the apartment off is the true owner. This could be covered by a real estate agent. You'll also need a copy of the owner's ID and then finally a notarized copy of your rental agreement.
A notary in Turkey is an official government office with the ability to verify documents, confirming the originality of the documents, for using them legally. There are many noter offices around Turkey.
4. Get health insurance
Travel health insurance will not be sufficient, you'll need to apply for health insurance in Turkey. It doesn't cost much, and you can buy it online or at a local insurance office. The insurance you get should cover the duration of your residency starting from the date you apply for the permit.
5. Get some biometric photos
You must get some biometric profile photos. These are taken with a white background and are a particular size, like your passport photo. There are plenty of places in Turkey for getting these photos taken and printed.
6. Get a Turkish tax number (ID)
You'll need a tax number to open a bank account, buy a property and to pay taxes or government fees in Turkey. You can do this online or in-person at a local tax office. If you do it online, select "Application for Non-residents".
7. Lodge your application online
Once you have all the documents required, you can lodge your residency permit application online at the official website: https://e-ikamet.goc.gov.tr
You can also apply in-person at your nearest Directorate of Migration Administration office.
Helpful tip
To pay the application fee, you will have to go to a local tax office. Take a print out of your application. They will provide you a receipt of payment which you must include with your other documents when attending the appointment.
Documents required for a tourism residence permit application:
Current original passport
Notarized copy of rental agreement
Four current biometric photos
Current health insurance policy
Proof of income (bank statement) may be requested
Marriage Certificate (if applicable) may be requested
During the application you'll be asked to select a government migration office in the district you are living in, along with a date and time for an in-person appointment.
8. Attend an appointment at a local government migration office
After submitting your online application you'll need to attend an in-person interview. You'll have to bring along the key documents mentioned in the previous point and pay the government fee (it's a small fee).
You will be able to track your application progress using the office government website where you initially lodged your application.
Helpful tip
You need to buy a pink manila folder to place your documents in – for each individual application. The migration office does not do this for you. You can usually buy them at print shops and sometimes small shops near the migration office stock them.
9. Receive your residency ID card in the mail
Hopefully you receive the good news that you have been approved for residency! If so, you'll receive your residency (Ikamet) ID card via registered post. It's a good idea to keep this card with you at all times.
Passport conditions
Your passport must be valid for at least a year (the length of a short-term residence) plus 60 days. If not, the length of your residency will be set to a shorter time plus the 60 days until your passport expiry date. It's best not to cut it too close!
How long does it take to get a residency permit in Turkey?
It can be as soon as a few weeks to around 3-4 months to get a response to a residency permit application. The good news is that as soon as you put in your application for a residency permit, it begins, you are allowed to stay in the country until you get a response. Even if you apply for the residency permit towards the end of a 90-day tourist visa you do not have to worry about overstaying your visa as the application process allows for you to wait until you receive a response.
Immediately after submitting your application, you'll receive a proof-of-application confirmation. You should carry a copy of this with you as it shows that you have submitted your documents for the permit.
How much income do I need to show as proof of income?
You may be asked to show you're not going to be a burden on the Turkish government and are able to sufficiently get by on your own. This can be done by proving you have a regular income you are earning from outside of Turkey or showing your savings. An amount of $800 USD a month per person should be sufficient but even less will probably be accepted.
Can I leave Turkey while waiting for a response to my application?
You can leave Turkey for a maximum of 14 days while waiting for a response to your application otherwise you will have to start the application process again.
Can I leave Turkey during my short-term residency?
If you have been issued a residency permit, you can leave for a maximum of 120 days within a year. If you go over that your permit will be cancelled.
What happens if my residency permit gets rejected?
If your initial application gets rejected, you will have to leave the country or try applying for another permit. The immigration office will provide you with a date by which you must leave the country.
Renewing a residency permit in Turkey
You should apply for a renewal of your residency permit within the 60 days before it expires. Before you apply you can check your current residency permit card details on the official government website.
For citizens of some countries (excluding OECD states, the European Union, Russian and China), it's currently not possible to renew your touristic residency permit after the initial first year and you will have to find another way to remain in Turkey.
What if you change your residential address during your stay in Turkey?
You must notify the authorities of your new address within 20 working days.
Disclaimer
We do our best to provide the most accurate and helpful information, but rules and procedures can change at short notice. Your experience could be different depending on your country of origin and the locality and office you attend. For the most current information check official government sources and speak to a local attorney or immigration professional.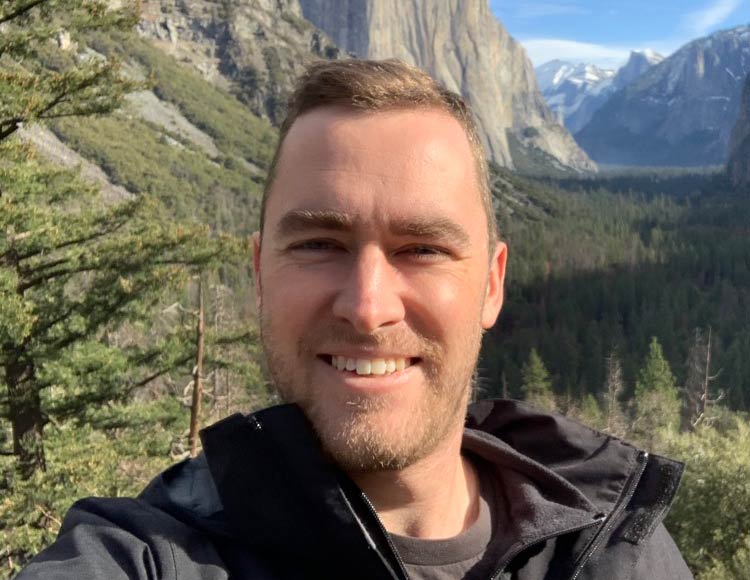 I'm a writer and graphic designer currently living in Turkey with my family. I enjoy learning language, great food (chicken kebab is a favourite at the moment) and experiencing places less-traveled.