So, you've arrived in Turkey and you're planning to stay a while.
Unless you're loaded up with cash, it might not be realistic to stay in a hotel for any longer than a few weeks. More importantly, if you're staying longer than 90 days you'll need to get a residency permit in Turkey and for that you're required to show a valid rental contract for at least a year.
The difficulty is finding an apartment when you are new to the country, new to Istanbul and new to the language and culture. There's a lot of new things going on and finding property can be stressful. You don't want to end up in the wrong area or find yourself signing up for something which you didn't understand.
Best websites for long-term rentals in Istanbul
Here are a few ways to find a rental which will hopefully make your move to Istanbul a little easier.
Key takeaways
These are the websites we've used for finding a long-term lease in Istanbul:
Blueground
Airbnb
Sahibinden
Personally, we found an apartment listed on Sahibinden which turned out great. The process – inspecting the property, relating to a local real estate agent, signing contracts – went very smoothly.
Blueground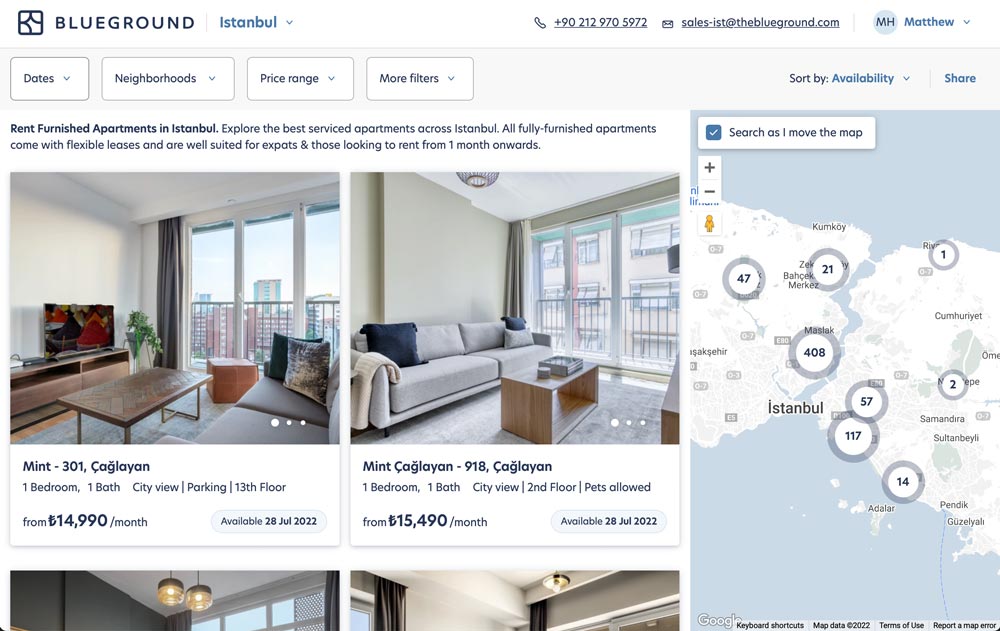 Only available in select cities around the world, including Istanbul, Blueground provides high-class, fully furnished, long-term accommodation. You can book for as short as a month, but they specialise in providing for longer-term rental needs, particularly within the corporate world.
All their rental offerings have a specific style and look that is aesthetically pleasing and comfortable.
Pros and cons
✅ Get the right papers for applying for the residency permit. Blueground can provide the rental contract papers that are required for the residency permit application.
✅ Dealing with a well-known company in English. Blueground are known around the world by their global offering of rentals, and this means that you can be assured you're dealing with a company that is reliable and trustworthy. For those who only speak English, they make it easier to secure a rental and gather the right paperwork rather than relying on translators and limited English.
✅ Fully furnished and ready to go. Blueground makes a potentially stressful situation, less stressful. If you're new to Istanbul, don't speak the language, don't know your way around, it's going to be harder to rent a place and then find furniture. Blueground comes with all the things you need, even towels and linen.
❌ It's more expensive. These benefits all come at a price. There are some cheaper options on there, but they still are more costly than finding somewhere through a local agent. It's all about weighing up convenience and comfort vs cost.
Airbnb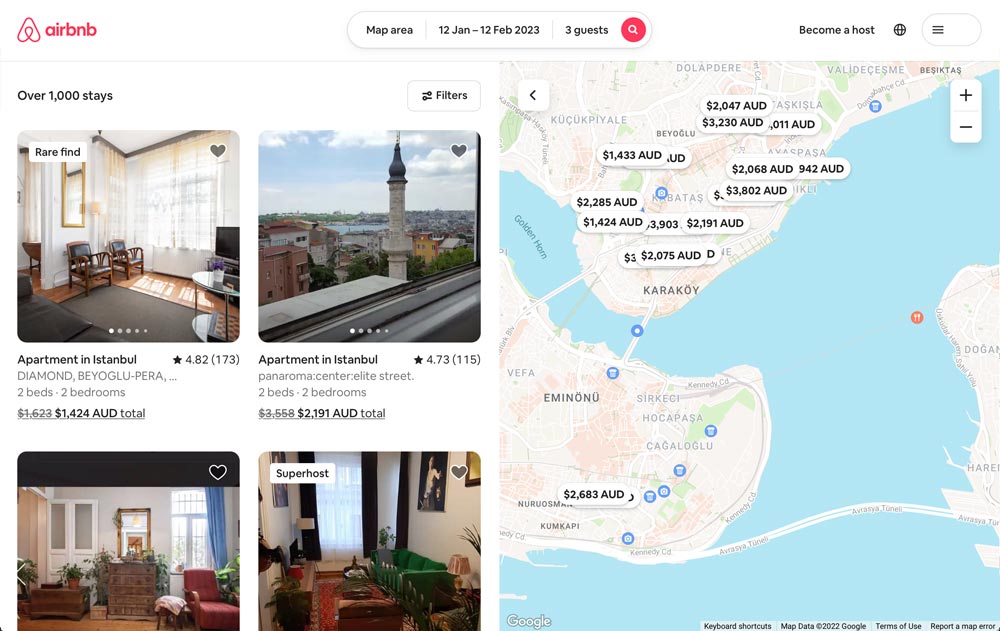 There are great Airbnb apartments throughout Istanbul which provide a comfortable and affordable place to stay. Of course, it's a popular platform among tourists but Airbnbs can also be used for those longer stays. When booking even for 6 months you'll find some affordable options.
The problem with Airbnb is the ability to get the correct rental papers from the landlord which need to be submited with your residency permit application. You may find an Airbnb host that'd be happy to give these to you, but most likely they won't.
Pros and cons
✅ Dealing with a global company. Airbnb has a good reputation and is a global company. Though they don't own or manage the properties themselves, on their platform you can filter the good from the bad by checking photos, reviews, even just by filtering places to those listed as a "superhost".
✅ Fully furnished and ready to go. Most Airbnbs come adequately furnished and supplied. Check the listing and the reviews to make sure they have all you need. Having all you need provided for when you arrive saves you the hassle of buying your own stuff.
❌ Can't guarantee the right papers for applying for the residency permit. You don't know if your Airbnb host can provide the correct rental contract papers to submit with your residency permit application.
❌ It can be more expensive. There are varied prices in Istanbul, some are very affordable for what you get in a furnished apartment. Airbnb usually provide a reduced rate for those longer stays. But due to the short-term tourist nature of Airbnbs they will almost always cost more than renting locally.
Sahibinden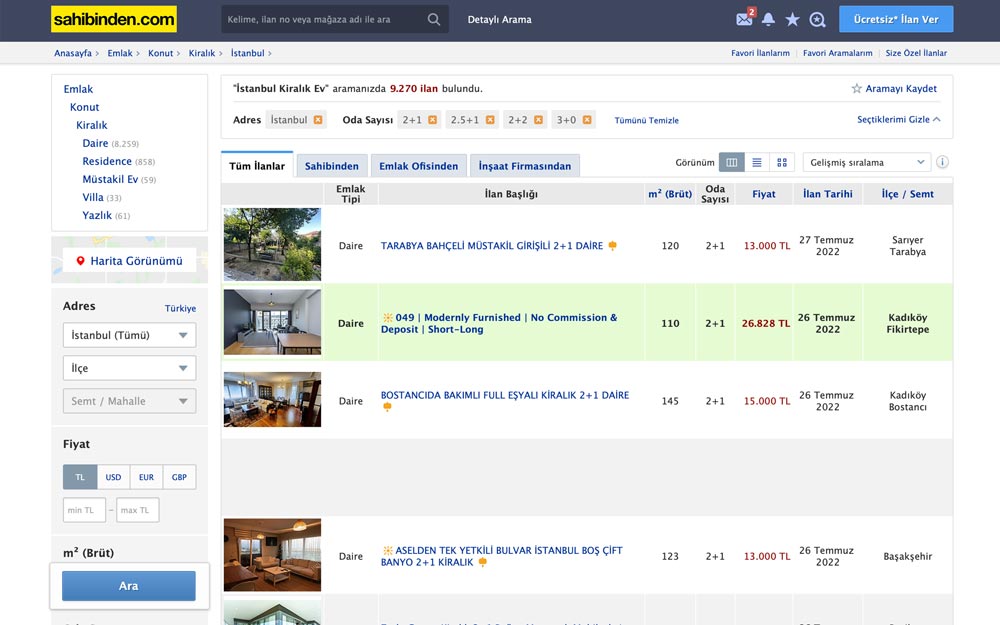 The Turkish equivalent of Craigslist (USA) or GumTree (UK, Australia). Sahibinden is a very popular classified listing website in Turkey. You can place ads for furniture, job positions, tutors, cars for sale, houses for sale and also rentals. On Sahibinden you will find the most options for rentals in Istanbul and the most affordable options.
Not to say you shouldn't try, but it does come with a few downsides. Since it's just a classified listing site, anyone can post their property on there, meaning there is no quality control or reliability. You might find no such property exists or that it was an old listing. This might just be slightly frustrating as you search for a property. It's the way most locals would find a place to rent so if you're up for a challenge learning the property game in Turkey and relating in Turkish (or at least attempting to), you can start by looking on Sahibinden.
Pros and cons
✅ The most options at the best prices. You'll see property options everywhere in Istanbul. New listings are frequent. The large number of choices plus it being a local classified site makes it possible to find somewhere with the best price.
✅ You should be able to get the right papers to apply for the residency permit. You should double-check with the landlord of the property you intend to rent that they can provide the correct rental contract papers to submit with your residency permit application. Most should be able to, but again if you have very limited Turkish it could be difficult to arrange without a translator.
❌ Most are not furnished. Most of Sahibinden options are not furnished but you can find some. You may find some furnished apartments on there are furnished to a very basic level so you might still need to get some of your own things. If you're up to shopping for some furniture and all the usual necessities, getting an unfurnished apartment could be a way to save some money.
❌ The Language barrier can be difficult. Sahibinden can be a difficult website to use for English speakers, though they do have an option to switch the site to English mode – it doesn't all change to English. You'll find the "change language" option at the bottom of the website. Once you navigate the website, you'll still have to relate in Turkish when working out the rental with the landlord – that is unless they speak English, or it is managed by an agent that speaks English.
Moving to Istanbul
These are just a few ways you can arrange a long-term rental in Istanbul. This was written with a first-time move in mind – someone new to Turkey. If you've lived in Turkey for a while and you've picked up some of the language you will have more choices and the whole process will be easier.
There are already enough challenges moving to a new country like Turkey, you don't want your accommodation to be one of them. The important thing is to find a comfortable space, in the right area, at the right price, as soon as possible.
Happy apartment hunting!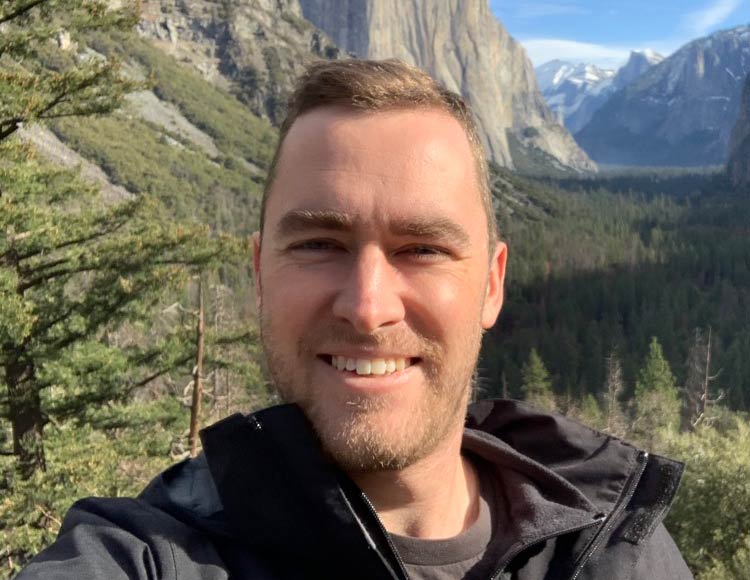 I'm a writer and graphic designer currently living in Turkey with my family. I enjoy learning language, great food (chicken kebab is a favourite at the moment) and experiencing places less-traveled.