Our aim for this guide is to summarize the visa options available in Turkey for those that are considering either a short visit or those that want to stay long-term and make Turkey their new home.
As a foreigner, there are various options to access Turkey depending on your nationality. Therefore, it is highly recommended that you do thorough research and read the official government websites when preparing for the trip.
Figuring out the Turkish visa you need
You may be asking yourself – what visa do I need for a vacation in Turkey?
Before embarking on a journey to Turkey, consider the purpose of your stay and its associated visa requirements.
For instance, if studying in Turkey is your goal, then applying for a Student/education visa prior to entering the country is necessary since switching from another status while already living there is not possible.
There are five types of visas you can get to enter Turkey.
Tourist/business visa
Official visa
Student/education visa
Working visa
Other visa
The Tourist/business visa has an e-visa option available to many countries – it provides the simplest visa pathway for entry. The other visa options have extra steps and requirements when completing an application.
Tourist/business visa
a) Touristic Visit
b) Single Transit
c) Double Transit
d) Business Meeting/Commerce
e) Conference/Seminar/Meeting
f) Festival/Fair/Exhibition
g) Sportive Activity
h) Cultural Artistic Activity
i) Official Visit
j) Visit to Turkish Republic of Northern Cyprus
Official visa
a) Assigned for duty
b) Courier
Student/education visa
a) Internship Visa
b) Internship ERASMUS
c) Internship AISEC
d) Turkish Language Course Purpose
e) Course Purpose
f) Education Purpose
g) Education in Turkish Republic of Northern Cyprus
Working visa
a) Employment Purpose/Special Employment Purpose
b) Assigned Lecturers/Academics
c) Assigned Sportsperson
d) Assigned Artists
e) Assigned Free Zone Workers
f) Assigned Journalists
g) Montage and Repairman Purposes
Other visa
a) Archaeological Excavation, Exploration Purpose
b) Documentary Purpose
c) Tour Operator Representative
d) Medical Treatment Purposes
e) Accompaniment Purpose
f) Family Unification Purpose
g) Freight Vısa
h) Seafarer Visa
Tourist/business visa
For this option, it's good to check if you even need a visa prior to entry, as some countries are allowed to enter without one. For the rest, there is an online e-visa available.
If your coming on a student visa or work visa you may already have been issued a visa so this visa will not be required.
E-visas are only available for leisure and trade activities (Tourist/business visa) and are usually only issued for a maximum of 90 days. To obtain a work visa, student visa or any other type of authorization to travel to Turkey, it is mandatory to apply at a Turkish Embassy or Consulate.
You can get your e-visa anywhere with an internet connection—all you need to do is provide the necessary information about yourself, such as identity and passport details and travel dates, then pay the visa fee online.
Each individual person entering (even a family with young children) has to submit a seperate e-visa application.
Remember, for most countries you are allowed to remain in Turkey for up to 90 days within each 180 day period, and this commences when you first arrive.
Applying for a Turkish e-visa
Securing an e-visa to Turkey for tourism is simple. You can follow these straightforward steps:
Complete an online application form. This can be done at the Turkish e-visa website. Follow the instructions and provide the necessary information. You will be asked to verify your email address during the application.
Pay the fee. You will need to pay the fee for an e-visa online, enter your credit card details as requested.
Download your e–visa. You will receive an email where you have the option to download your e-visa.
Print your e–visa. Passport officers at ports of entry can verify your e-visa on their system but it is good to have a printed version of your e-visa in case you get asked for it.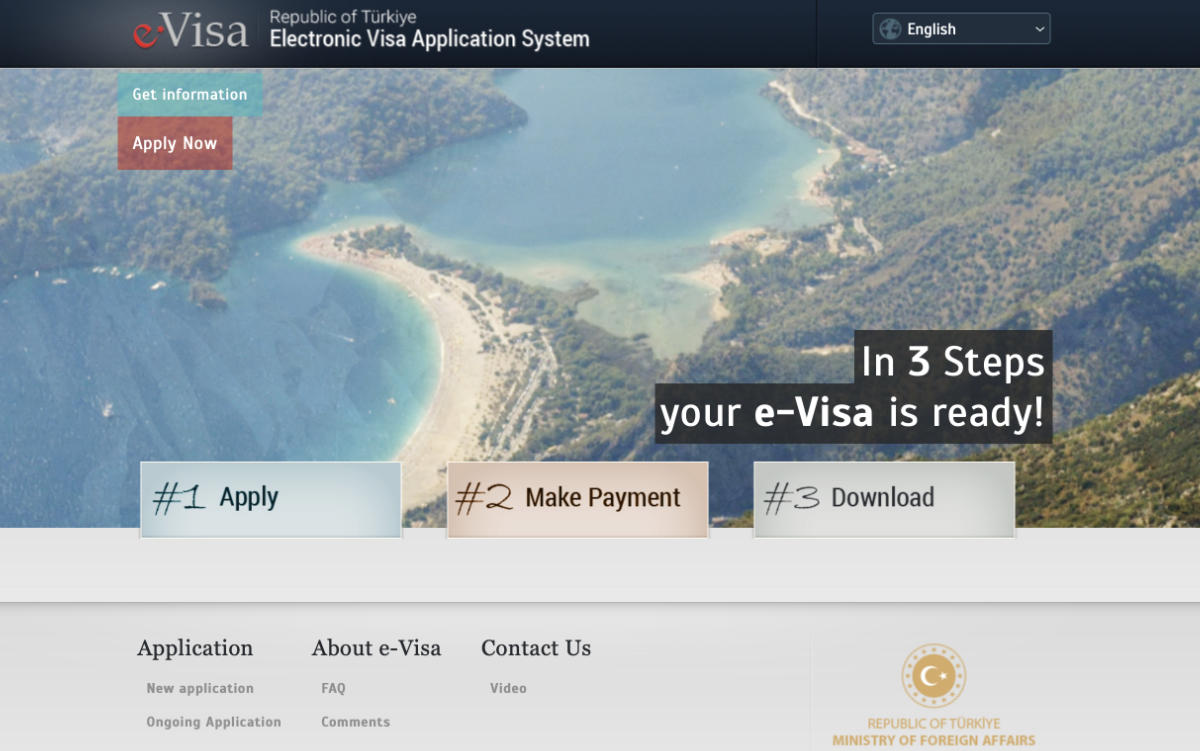 How Much Does the e-visa Cost?
The cost of the e-visa can change and it varies depending on the country you are citizen of. For example an Australian citizen is $60 USD per application, a US Citizen is $20 USD, a Mexican citizen has no fee.
Countries which can enter Turkey visa-free
There are a number of countries that can enter Turkey without a pre-arranged visa – in other words they do not need an e-visa, instead they get a visa-on-arrival. The restrictions on the amount of days allowed in the country still apply.
You can check for your country and requirements on the official website.
For some countries, citizens may not need a passport to enter Turkey. This is possible according to the European Agreement on Regulations governing the Movement of Persons between Member States of the Council of Europe.
Immigrating to Turkiye
Navigating long-term stays in countries where you are not a citizen can be quite difficult, and Turkey is no exception. Life has its own set of unexpected circumstances – different rules and laws change and your situation may shift as well.
Detailed research can help you get an idea of what to expect, but it's always smart to have a backup plan or two in case your initial immigration route doesn't work out. Having some flexibility and contingency plans ensures that you won't be left stranded if something unexpected happens.
Helpful tip
For those intending to stay in Turkey for an extended period, we recommend the most efficient course of action. This is to acquire a Tourist/business e-visa with a 90 days' validity. Then, once settled within the country's borders, you can then apply for a residency permit by either renting or purchasing housing.
Alternatively, investing in an apartment priced higher than $400,000 USD currently offers you a unique opportunity to secure your future in Turkey by allowing you to apply for citizenship. This is definitely the best option if you are looking for long-term stability and protection.
Student/education visa
You must apply for student/education visa outside of Turkey at the Turkish embassy, consulate or a third-party visa application center, located in your current country of residence.
Please bear in mind that only the Turkish embassy can accept and review your application before making a decision on it.
Choose the right student visa
When you apply for an Educational visa to Turkey, the online form allows you to choose from one of these options:
Internship visa
Internship ERASMUS
Internship AIESEC
Turkish Language Course Purpose
Course Purpose
Education Purpose
Education in the Turkish Republic of Northern Cyprus
To ensure a smooth and successful visa application, it's essential to apply for your Turkish student visa on time. The timeline for submitting the documents is listed below:
The earliest you can apply: 60 days before your departure to Turkey.
The latest you are permitted to apply: One month prior to your trip.
You will first need to complete a pre-application form as a requirement to start your application.
There are a number of steps after this which will involve collecting and submitting documentation. A formal interview will also be required at your nearest consulate.
When you arrive in Turkey with a Student/education visa, you must register at the nearest local police department. You should then apply for a residence permit.
Turkish work visa
You must apply for work visa and permit outside of Turkey at the Turkish embassy, consulate or a third-party visa application center, located in your current country of residence.
Securing a Turkish work visa requires both the employee and employer to take action. To begin the process of obtaining this visa, you must first have a solid job contract or offer in place within Turkey; without such an agreement, it is impossible to start applying for the employment visa.
To ensure that you will have a Turkish Work Visa in time for your departure date, make sure to apply at least two months prior. The latest an application should be lodged is one month before your anticipated arrival into Turkey.
Choose the right work visa
Depending on the field of employment in Turkey, when you complete the online form for a Turkish Work Visa, you will need to select one of the employment types listed below:
Employment Purpose/Special Employment Purpose
Assigned Lecturers/Academics
Assigned Sportsperson
Assigned Artists
Assigned Free Zone Workers
Assigned Journalists
Montage and Repairman Purposes
You will first need to complete a pre-application form as a requirement to start your application.
Work permit
Working in Turkey without a permit is prohibited. If you want to be employed there.
The application process for a work permit should be completed by your employer in Turkey.
To apply for the work permit, they must present a passport copy, your work visa application, a completed application form, and include a letter of employment from your employer. Any other documents requested should be submitted to the Ministry of Labor and Social Security (MLSS) by your workplace within 10 business days following submission of the request.
The Ministry of Labor and Social Security makes the ultimate decision as to whether a Work Permit Application is accepted or rejected. As these permits are an equivalent to residence permits, if approval is granted by the Ministry, foreigners must pay an Entry Visa Fee, Work Permit Certificate Fee and Residence Fee per Turkish consular guidelines.
After your employer has submitted the mandatory paperwork for a Turkey work permit, the ministry will make their decision within thirty days.
You do not need to apply for a residence permit card if you have received a work permit card.
Turkish residence permit
International travelers must acquire a residence permit if they plan to remain in Turkey longer than the amount of time allotted with their visa. These can be applied for once you have arrived into the country.
There are 6 different types of residency permits people can apply for:
Short-term residence permit
Family residence permit
Student residence permit
Long-term residence permit
Humanitarian residence permit
Residence permit for human trafficking victims
Short-term residence permit
Obtaining a short-term residency permit for your stay in Turkey is possible if you are traveling to the country with any of these intentions.
Scientific research
Establish commercial links/business
Attend an in-service training program
For educational or any purpose that comes within the framework of student exchange programs;
Tourism
For receiving medical treatment provided that you don't carry a disease that's considered a threat to public health
For attending Turkish learning courses
Citizen of the Turkish Republic of Northern Cyprus
Helpful tip
We believe the simplest scenario at this time is to get a touristic short-term residency permit. This permit does not allow you to work in the country, so you will need to have an outside source of income or savings.
This could be a good first option to try if you are considering moving to Turkey long-term. Check out our guide on applying.
Alternatively, you can get a short-term residency permit by signing up to a Turkish language course (one approved by the Turkish Ministry of Education). This permit is given for the duration of the language program. You must sign up for the course before entering the country.
Family residence permit
Generally, the foreign partner of a Turkish national (plus their minor children and dependent child if applicable) can receive an allowance for residency. The sponsor must have enough financial capacity to provide support for not only themselves but also those who are requesting residency permit.
Student residence permit
If you plan to study at a primary or secondary school in Turkey, you can obtain a student residence permit. This permit is also available for those pursuing associate, bachelor's and master's degrees, doctorate or studies within speciality training courses with an institution of higher education.
Long-term residence permit
If you have been a resident of Turkey for 8 uninterrupted years with an official residence permit, then you are eligible to apply for an indefinite long-term residence permit. This permanent authorisation will provide legal residency in the country indefinitely.
Humanitarian residence permit
If you live in Turkey and lack a valid residency permit or visa, yet no deportation decision has been reached on your behalf, then you can consider filing for a humanitarian residence permit. Those awaiting deportation as well as people unable to return home due to unexpected emergency circumstances are both eligible for this permit.
Residence permit for human trafficking victims
If you have been a victim of human trafficking and are residing in Turkey, you may be eligible for this permit.
Residence permit length
When it comes to Turkish residence permits, the duration of their validity varies depending on the type of permit. Here is a summary of how long each kind of permit is valid for (times will vary according to the Turkish immigration offices decision).
Short-term residence permit: Issued for 6 month, 1 year or 2 years. They are officially said to be valid for a maximum duration of two years at a time.
Long-term residence permit: Permanent.
Student residence permit: The duration of this permit is dependent on the length of your course or study program.
Family residence permit: Can be issued for up to three years at a time.
Humanitarian residence permit: Maximum duration of one year.
Residence permit for human trafficking victims: Maximum duration of thirty days.
Citizenship by investment opportunities
If you can afford it, becoming a citizen of Turkey can be a possibility through three distinct investment routes: buying property, creating jobs, and transferring capital.
Each pathway has its own unique requirements that must be fulfilled in order to qualify for Turkish citizenship by investment.
Investing in real estate is one way to demonstrate your commitment towards becoming a permanent resident or even potentially an official citizen of the country. After investing only $400,000 USD into real estate assets you can gain your Turkish citizenship within four months or less.
An added benefit to obtaining a Turkish passport is that it opens you up to exploring the world – with it you can visit around 110 countries without having to worry about visas, visa on arrival, or even Electronic Travel Authorizations.
More details for pursing this path to live long-term in Turkey can be found on the government investment office website.
FAQ regarding Turkish visas
How long should my passport be valid to be eligible for Turkey visa application?
As per Turkish legislation, travelers need to be in possession of a passport with an expiration date at least 60 days after the period they are granted their visa, e-visa, visa exemption or residence permit.
Can I get an e-visa for study and work/employment?
If you wish to study or work in Turkey, you will need an alternate visa. Unfortunately, e-visas for Turkey are only available for tourism and business purposes.
What is the latest I can apply for an e-visa?
The latest you can apply for an e-visa is 48 hours before your trip.
Can I complete the e-visa form in another language?
Yes, in addition to English, French, and Spanish.
Can I apply for a new e-visa while I am in Turkey?
Sadly, if your e-Visa has lapsed while you are in Turkey, there is no option to reapply for one without first leaving the country. However, those who fulfill specific criteria can still apply for a residence permit at the Provincial Directorate of Migration Management.
Disclaimer
We do our best to provide the most accurate and helpful information, but rules and procedures can change at short notice. Your experience could be different depending on your country of origin and the locality and office you attend. For the most current information check official government sources and speak to a local attorney or immigration professional.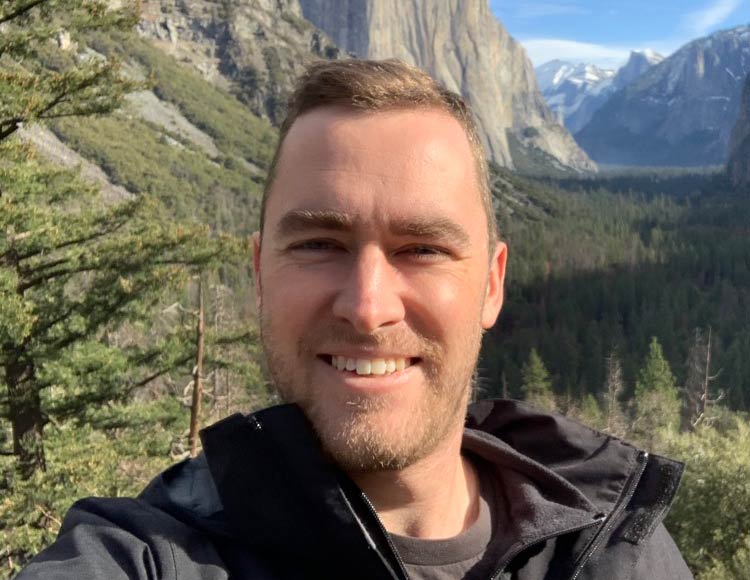 I'm a writer and graphic designer currently living in Turkey with my family. I enjoy learning language, great food (chicken kebab is a favourite at the moment) and experiencing places less-traveled.