Turkish universities are ranked among the top in the world. With a wide variety of affordable degrees on offer, it's not surprising that there is an increasing number of international students choosing Turkey as their destination for further studies.
If you are considering Turkey as an option for your Bachelor, Masters or PhD studies, then you are not alone. Turkey is one of the top ten countries for hosting the most international students in the world.
As of 2022, there were over 260,000 international students enrolled in Turkish institutions. And this number keeps rising. The Chairman of Turkey's Higher Education Council (YOK), Prof. Dr. Yekta Sarac, says the soaring numbers are due to Turkey's efforts to internationalise the country's education by catering for foreign students.
Why you should study in Turkey
Here are 4 reasons why you should consider studying in Turkey.
1. An internationally recognised education
Turkish universities are climbing in international rankings. Five Turkish universities secured spots in the top 100 in the BRICS & Emerging Economies Rankings for 2022.
The 5 best universities in Turkey for international students (according to BRICS top 100 Emerging Economies Rankings)
Sabancı University
Koç University
Middle East Technical University
Istanbul Technical University
Cankaya University
It's not just university rankings that are important to consider, but whether the degree you're studying will be recognised internationally. The good news is that Turkey is part of the European Higher Education Area under the Bologna Process, which guarantees your Turkish degree will be recognised in all European countries.
2. Affordable degrees
Studying in Turkey is very affordable compared to other countries. International students studying at a public university pay between $100 – $400 USD per year (some degrees such as medicine do cost more, however). For example, Middle East Technical University starts at $230 USD per academic year. Keep in mind it usually costs double if you want to study at a state university that offers instruction in English.
Studying at private universities is also more expensive, as in most countries. Annual tuition at private universities cost between $6,000 and $20,000 per year, not taking into account grants and scholarships that are available. You may want to offset costs by working at a university as a researcher, however any other form of work is not allowed on a student visa.
Studying in Turkey can even be free, depending on whether you are eligible for a scholarship. Türkiye Scholarships is a government-funded higher education scholarship programme that offers grants to students in an effort to develop ties with other nations. It is available for students looking to do their Bachelors, Masters or PhD.
It's worth checking to see whether you meet the criteria:
Minimum academic achievement
For undergraduate candidates: 70%
For graduate candidates: 75%
For candidates of Health Sciences (Medicine, Dentistry and Pharmacy): 90%
Age Criteria
For undergraduate programs: being under the age of 21
For master's programs: being under the age of 30
For PhD programs: being under the age of 35
For Research Scholarship: being under the age of 45
Eligibility
Citizens of all countries
Graduates or those who will graduate at the end of the current academic year (before August)
Researchers and academics
Ineligible Groups
Turkish citizens and individuals who have lost Turkish citizenship
Individuals who are currently enrolled in programs at Turkish universities at the same level of education
3. A wide variety of courses
There is no shortage of study options in Turkey, as it boasts a total of 207 universities across the country, and together they offer over 60,000 different programs for foreign students, so you should be able to find a course that suits you.
4. Rich in history and culture
Living in Turkey means you have the opportunity to explore the remains of the Ottoman and Byzantine empires. Whether it is a World Heritage site such as the ancient Greek city of Ephesus or an architectural wonder like the Hagia Sophia, visitors get to see ancient ruins up close. 
Turkey is also the birthplace of Middle Eastern literature and poetry with many classics for literature students to discover.
Visas for studying in Turkey
To study in Turkey, you'll need a student visa. You have to apply for the visa before arriving in Turkey or you won't be allowed to enrol in a university. To get a student visa, you need to be accepted into a Turkish university and then apply for a visa at a Turkish consulate in your country, which is roughly an eight-week process.
Here are the steps to apply for a student visa in detail:
1. Get an acceptance letter from a university
You'll need to register for an accredited course through the institution's website. You'll then need to pay the tuition fees and they will send you a letter of acceptance and an invitation letter.
2. Make an appointment with your nearest Turkish embassy or consulate
3. Complete your application
You'll need to have the acceptance letter, the receipt for your tuition fees and your passport to complete the application.
4. Wait to hear back
5. Apply for a residence permit
After arriving in Turkey, you can register officially at your institution, and they will give you the appropriate documents.
You'll then need to apply for a residence permit (they are valid for the length of the course). The residence permit for a student visa won't let you work in Turkey but you can exit and enter Turkey without renewing your visa while studying.
Health insurance for students
All universities in Turkey offer health insurance. However, it is generally limited to emergencies so it's best to purchase your own insurance to cover any medical expenses that might come up.
Cost of living
The cost of living in Turkey varies substantially depending on where you live. Istanbul prices are much more expensive than Izmir, for example. 
To give you an idea, it costs roughly $700 USD per month for a single person to live in Turkey, with rent in a shared flat at $250 per month in a city centre. Student accommodation is much cheaper than renting an apartment, at only $38 USD per month. Shared utilities cost $20 per month and public transport is roughly $24 per month. A meal at a mid-range restaurant is around $8 per person.
You can check out our article on finding long term rentals in Istanbul.
Do I need to speak Turkish to study at a Turkish university?
Courses at state universities are generally taught in Turkish, although some universities offer courses in English, German and French. If you are planning to enrol in a Turkish course, you can enrol in a Turkish language program for one year as preparation for your studies.
Most private universities offer courses in English, these are known as foundation universities.
What are the best courses to study in Turkey?
You can study just about anything in Turkey. The most popular courses for international students tend to be International Relations, Eastern Mediterranean Studies, Multicultural Affairs Studies, Engineering, Business Management and Hospitality.
Support for students: Is Turkey good for international students?
Although everyone is new in their first year, being new to the country places an added level of difficulty on international students and knowing who and what to ask can help.
Most Turkish Universities have an International Office where staff are trained to help international students with settling in and visa requirements.
Often what makes a big difference between universities is campus life. As an international student studying several years for a degree, you'll be looking forward to spending time with future colleagues and getting a globally recognised education. If you opt for a student dorm on campus, then you'll be eating, sleeping, socialising and studying in the one place. With years of your life invested in your degree, it's worth looking into what universities offer in terms of campus life when deciding on a university.
For example, Sabancı University offers a range of sporting activities and culture and art events that you can attend. They also have are student clubs you can join which are great opportunities to meet people with similar interests to you. They have clubs for those interested in theatre, history, film, cycling, archery, tennis, chess, debating, photography, science, politics and music, just to name a few.
Study and work in Turkey: What to do after my degree?
Some students find employment at universities as staff or researchers after they complete their degree, especially at universities where the instruction is in English. If you are proficient in Turkish, then you'll have many more opportunities open up to you in other sectors. If you aren't a Turkish citizen and you want to stay longer in Turkey after finishing your studies, then you will need to apply for a residency or a work permit.
Studying in Turkey will be a rich experience, not only academically, but also socially if you make an effort to learn some Turkish language and be respectful of and interested in local culture and customs. Be sure to enjoy local cuisine and explore famous landmarks and make the most of your time in Turkey so that you come away, not only with an internationally recognised degree, but also a rich cultural experience.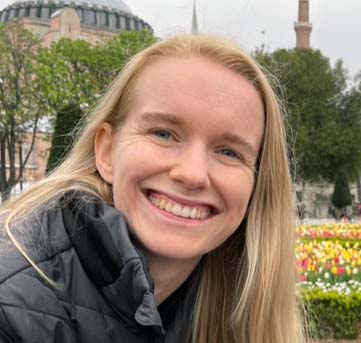 I'm a teacher and writer living abroad. I love languages, drinking lots of çay (tea) with friends, experiencing different cultures and going on adventures with my family.