Key takeaways
The top supermarket chains in Turkey are:
Migros
Carrefour
A101
Şok
BIM
Turkey also has a number of online shopping options for groceries all of which include reasonably priced delivery services.
Grocery stores in Turkey
Historically in Turkey, food was bought in local markets and small convenience stores called "bakkals". Today there are around 90,000 of these small businesses nationwide.
These tiny outlets provide food for people in local locations, with a convenience store in every neighbourhood. Most people don't have a vehicle in Turkey due to the expense, so often locals will walk to their closest shop for groceries.
Even large discount stores have mini versions spread around the suburbs so that people don't have to travel far to get the basics.
Each neighbourhood has its own unique culture, and this is often reflected in what type of outlets it has. For example, in addition to a mini grocery store, most neighbourhoods will have a "tekel" (tiny alcohol store) unless it is a conservative area.
All grocery stores offer bags for a small price (around 0.25 TRY or 2 cents USD). Supermarkets are generally open from 9am till 10pm, depending on the season. In summer, supermarkets often stay open later. In some bigger cities stores will open earlier at 8am.
Checkout lanes don't usually have self-checkouts unless it's a larger chain supermarket that may have its own dedicated self-checkout lane.
One difference with Turkish grocery stores (as compared to the US or Australia) is their fruit and vegetable section; it's most always at the front, outside the store, and the produce is loose and unpackaged so customers can handpick their own items.
The best (and biggest) Turkish supermarkets
Looking for a one-stop shop to get everything your household requires?
The best supermarkets in Turkey are Migros and Carrefour. At least these are the two stores we suggest as foreigners.
They have all your ordinary needs covered – from school materials, cleaning supplies, freshly baked goods as well as an assortment of fresh fruit and vegetables. If you're in Istanbul there are many of these stores around.
Migros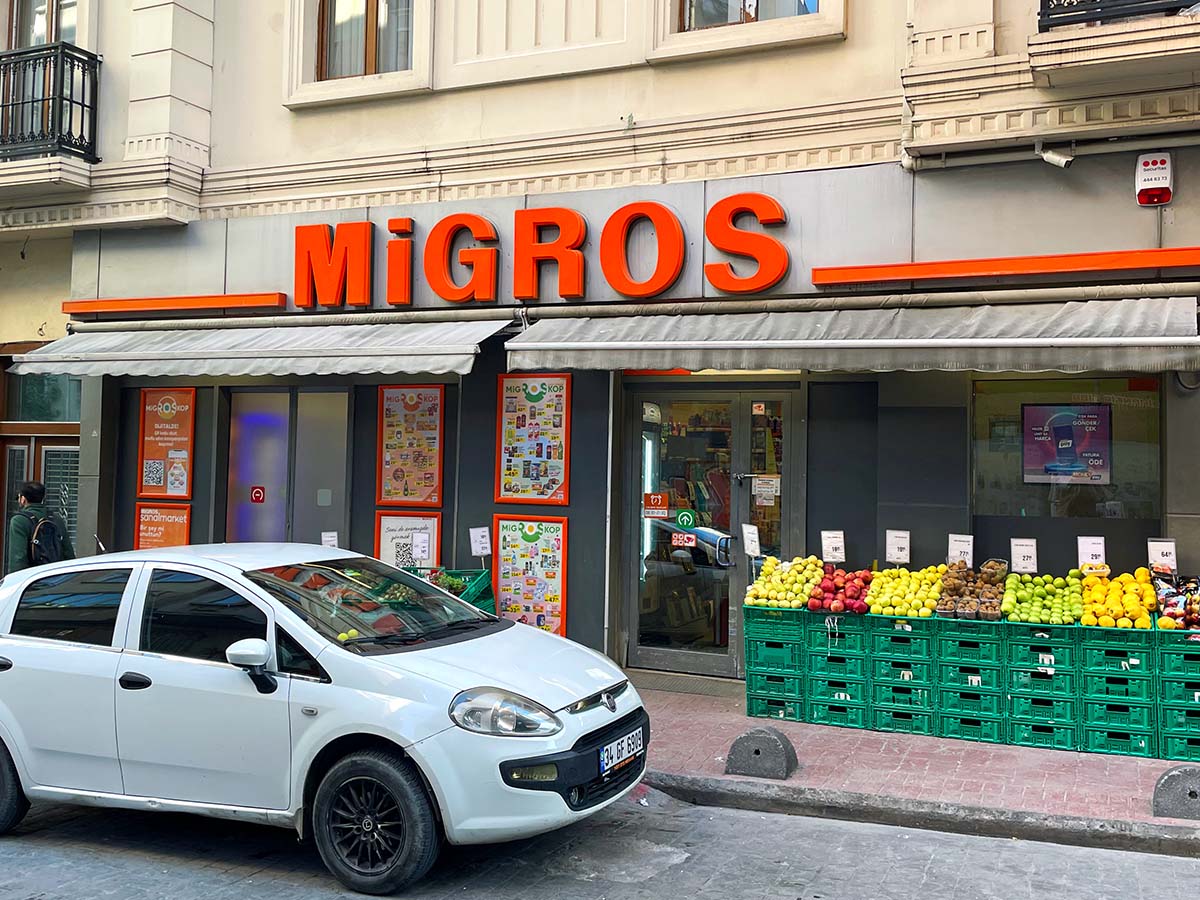 Migros is a chain with thousands of stores across the country (2,911) in 81 of Turkey's provinces. It sells a range of groceries including meat, fruit and vegetables, toiletries, canned and frozen goods.
Migros comes in three sizes: M Migros which are small and have basic groceries, MM Migros which offer a range of non-food products in addition to basic groceries, and MMM Migros which are large supermarkets with a wide range of products, including textiles, stationary, self-care products, electrical household items, books and cosmetics.
There are also the mini versions of Migros Jet which are express grocery stores and Macrocenter which are large hyper/supermarkets that sell a range of imported goods.
Carrefour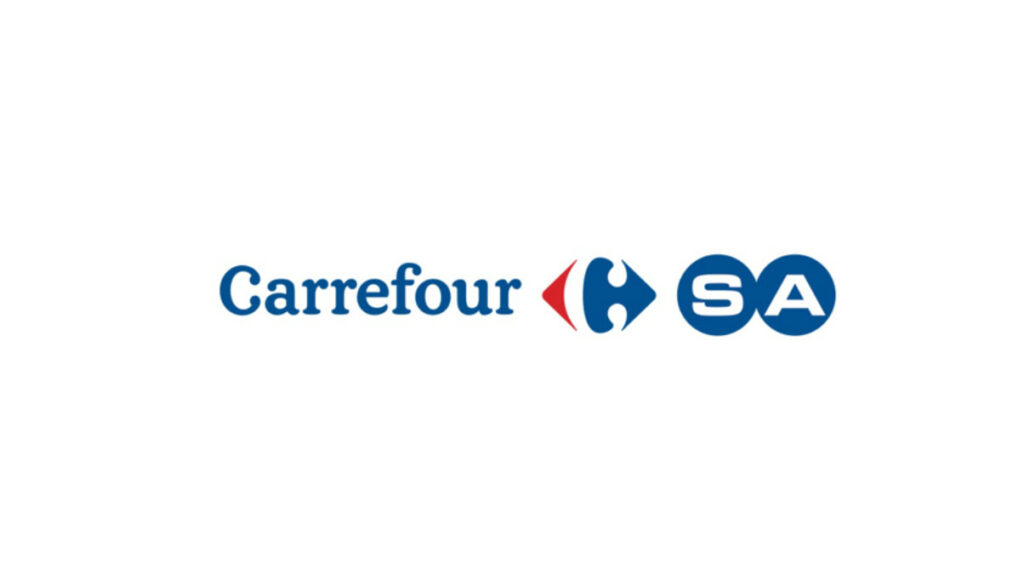 Carrefour SA is a small chain in Turkey with around 691 stores. It is unique in that it is a join Turko-French operation. However, the stores are generally quite big with lots of choice and all types of groceries, like fruit and vegetables, alcohol, deli meats, fish, a bakery, and a good baby and beauty section.
There are four versions of Carrefour SA stores: Hyper, Super, Gourmet and Mini. Hyper stores sell just about everything from bread to car tyres. Super is not quite as big but has everything in terms of groceries. Gourmet sells imported goods which for those wanting to use ingredients from all over the world. Mini stores are small but have the basics.
Cheap groceries in Turkey
Looking to do a cheap grocery shop in Turkey? Although the cost of living in Turkey is good compared to other European countries, prices are rising steadily with inflation as the Turkish Lira has dropped.
So to stretch your money further, here are three stores where you will get more for your Lira (which are all comparable to ALDI in their availability of discounted essentials).
A101
A101 is a large discount chain in Turkey with 6000 stores spread across all 81 provinces in Turkey, making it the second largest supermarket chain in the country. We'd say that this is generally the cheapest supermarket in Turkey.
While it may not have a wide range, it sells many basics for a low price. The stores are generally quite small, and the fruit and vegetable section are limited.
They have specials every Thursday called "Spot Days" where they provide extra goods (in limited numbers) like kitchenware, soft furnishings, toys and some electrical goods like kettles.
Şok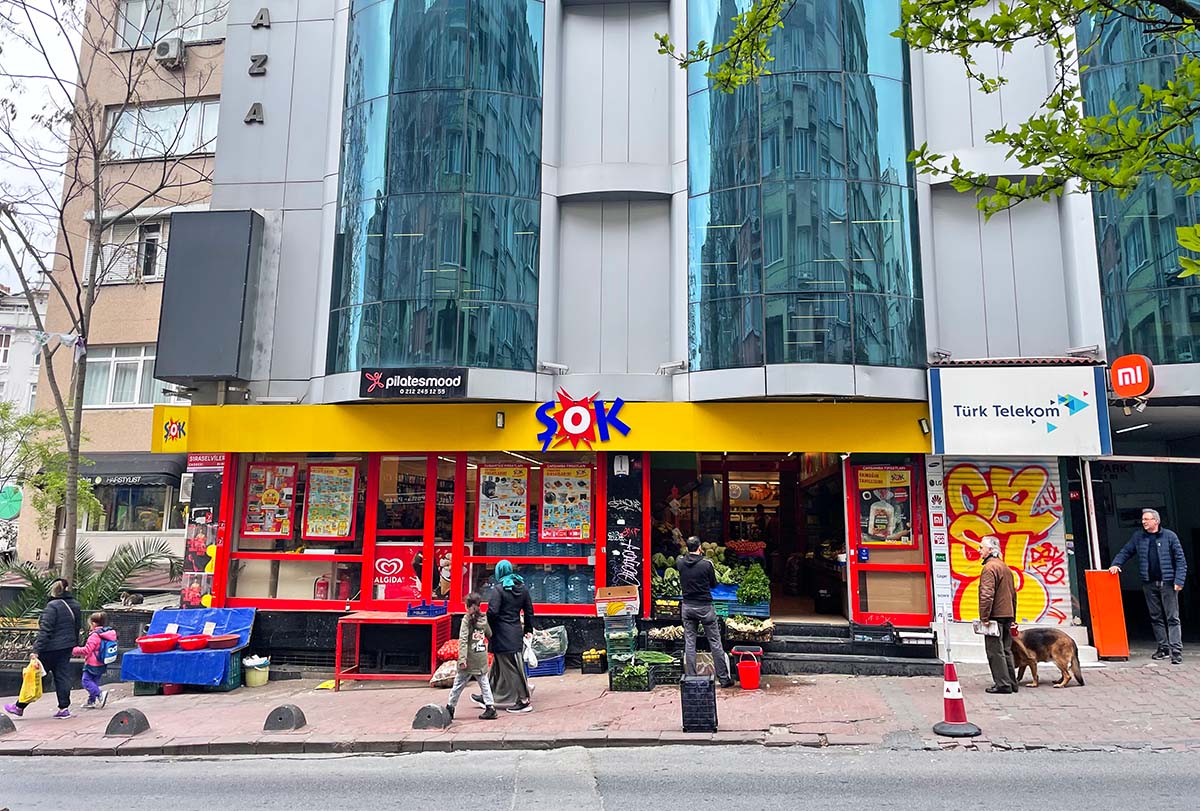 Şok is one of the most popular chains in Turkey with over 7, 000 stores and almost 40, 000 employees as of 2021. This is where you can buy cheap groceries. It has weekly deals and a variety of reasonably priced groceries, with a larger fruit and vegetable selection than A101.
BIM
With over 9,000 stores across Turkey, BIM is the largest supermarket chain and is known for reasonable prices. You won't find many popular brands in BIM as they sell their own products to keep the price low. They have "Special Days" on Tuesdays and Fridays where they sell items that aren't normally in stock due to their exceptionally low price.
A note with BIM, SOK, A101, all these discount stores do not sell alcohol or pork as they are halal supermarkets.
If you are looking for alcohol or pork you will find them at Carrefour and Migros.
What does a weekly grocery shopping trip look like in Turkey?
Many Turks will go to a local bazaar or market to do a weekly shop, as the freshest and cheapest produce is often there. You can get everything from fresh cuts of meat to spices, cheese, olives and fish. Locals will go to mini neighbourhood supermarkets if they need something throughout the week.
We recommend visiting a local bazaar, but it can be a lot of work to shop there every week unless you have the time.
If you don't want to walk to the nearest mini grocery store each morning to pick up your basics, then you may prefer to go to one stop shop like Migros and Carrefour.
How do I get my weekly grocery shop home?
If you want to do a big grocery shop, you can go to an all-in-one store like Migros (we recommend a big Migros like MMM) or Carrefour. Use a taxi or Uber to get your shopping home, or order online and have your food delivered right to your door.
Online grocery shopping in Turkey
Getir Market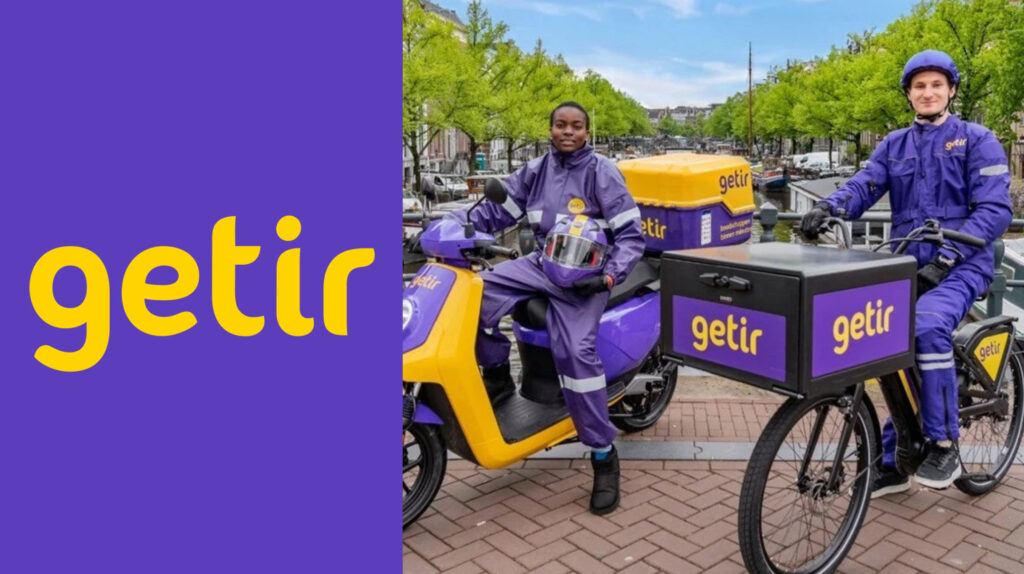 There are several grocery delivery services you can try, like Getir, which is a speedy grocery delivery service. It's the most popular online food delivery service with 24-hour service in every province in Turkey.
You'll need to spend a minimum of 50 Turkish Lira or you'll be charged a delivery fee. Anything over 50 Lira, your delivery is free. They deliver groceries within minutes and have an app you can download to place your order.
Yemeksepeti Market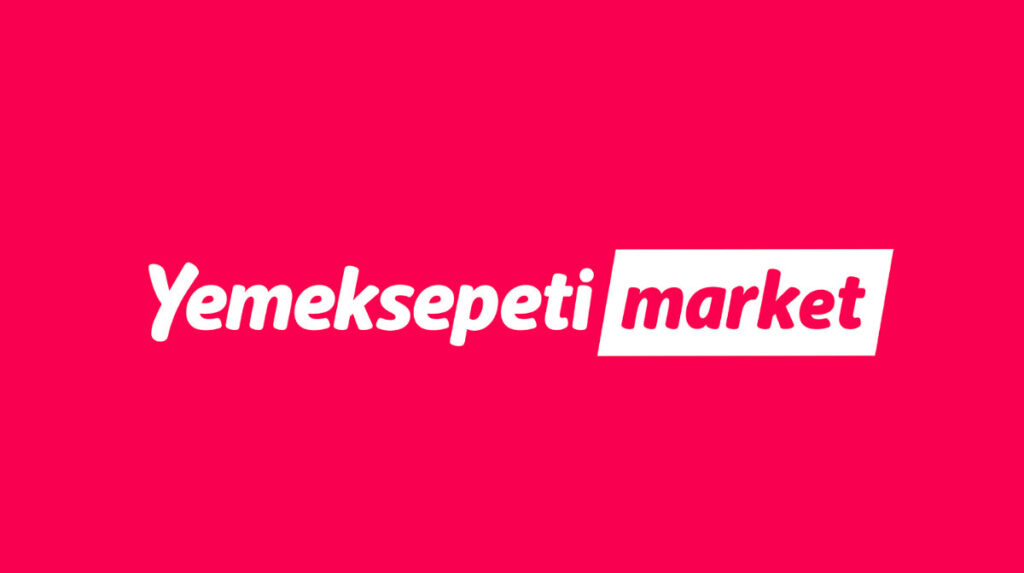 Yemeksepeti Market is another food delivery service that is available in every province in Turkey. It has an amazing delivery promise time of 15 minutes. You need to spend 75 Turkish liras or delivery fee is charged.
Migros Sanal Market
Migros Sanal Market delivers your order within 1-3 working days (unless it is a small order, and in that case they can deliver as fast as 30 minutes).
It is not available all over Turkey, however, so you'll have to check if it services your region. It doesn't offer English language support either, so you may have to use Google translate to navigate the app.
Carrefour Online
Carrefour also offer online grocery shopping with a delivery service time of 1-3 days. The minimum order amount is 100 Turkish lira and the delivery fee is 14.9 liras.
Şok Market Online
The popular grocery store Şok now offers to deliver your order. There is no delivery fee and they offer same day delivery (often as soon as 1-2 hours).
The closest Şok Market employee delivers your order.
A101 Online
A101 has a grocery delivery service too. As we mentioned, it is probably the cheapest grocery chain. Some say the quality is not the best, but if you want to stock up on basics, then you can get essentials like rice, long-life milk, pasta and canned vegetables for a bargain.
Getting basics close by
Delivery services are a great option if you need to stock up on groceries. However, if you are only shopping for a day or two, you can wander the local streets and find mini versions of big chain stores and get fresh fruit and vegetables from small markets which are in just about every neighbourhood in Turkey.
Just take a backpack so you can carry more shopping home (or if you have small kids, bring your pram along too so you can stuff groceries in it, it's surprising how much you can squeeze in!).
Shopping for food in Turkey
If you are shopping in a Turkish supermarket for the first time, try not to be in a rush. You can use Google Translate to work out what the different products are (use the camera feature and it will translate for you on the fly).
And if one store doesn't have everything you need, you can always visit another one as most Turkish neighbourhoods have several grocery stores in close proximity to each other.
On a side note, often small stores will not have trolleys, or even if they do, they won't always have a seat for your child to sit in while you push the trolley. This was a surprise to us and we decided to do small shops (every other day or so) with our toddler as she didn't last long having to walk around the shop.
Turkish fruit and vegetable stores have lots of fresh produce so you may want to get your packaged groceries from a chain and your fresh food from a local market store. Try to enjoy the experience and maybe even stop to get a fresh juice or chai on the way.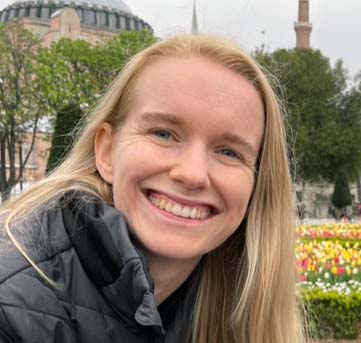 I'm a teacher and writer living abroad. I love languages, drinking lots of çay (tea) with friends, experiencing different cultures and going on adventures with my family.