We've been visiting Istanbul for many years (and now we live here!), and during our time we've stayed in a few different places throughout the city. Some better than others.
I've heard of people booking a hotel so far away from the tourist sites that it almost ruined their vacation.
It's not fun having to travel so far each day.
As a tourist, your priority will most likely be to stay close to the historical landmarks in the city. However, if you're traveling for business, shopping, or even to live long-term you'll have different preferences.
We have summarized these areas for different traveler categories. Hopefully this provides you with some insight into the unique features that make up each neighborhood in Istanbul.
Best areas to stay in Istanbul
1. Sultanahmet and Sirkeci – Best area to see the main attractions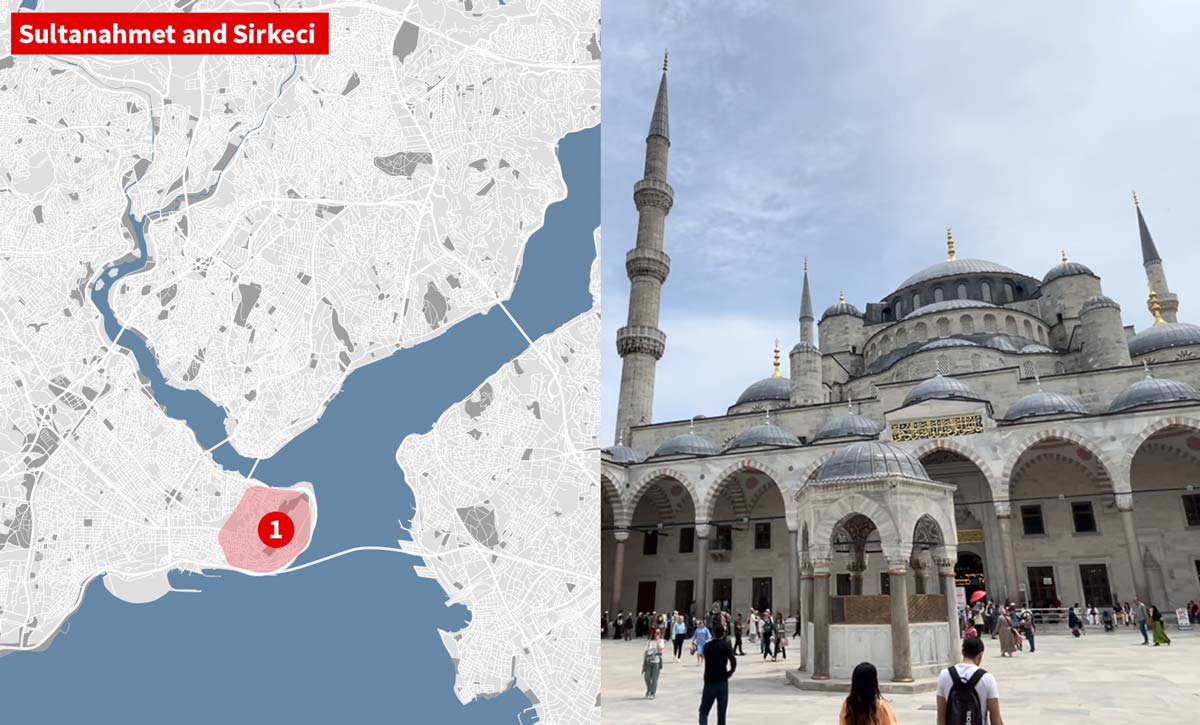 If you want to stay in the heart of Istanbul's historical district, Sultanahmet and Sirkeci are the best areas to stay.
Both neighborhoods are located on the European side of Istanbul, and they are home to many of the city's most famous attractions.
Sultanahmet is the no.1 area for tourists in Istanbul. It is home to many attractions such as the Hagia Sophia, the Blue Mosque, and the Topkapi Palace. In Sultanahmet, you can explore the narrow streets and alleys that are lined with Ottoman-era buildings, or you can relax in one of the many cafes and restaurants.
Sirkeci is a short walk from Sultanahmet, and it is home to the famous Sirkeci Train Station, the Grand Bazaar and the Spice Bazaar.
Both Sultanahmet and Sirkeci are busy, but great areas to stay if you want to explore Istanbul's history and culture. The city's main attractions are all within walking distance but there is also a good connection to the rest of Istanbul by public transportation using the tram, metro, or ferry.
The main attractions you can visit in Sultanahmet and Sirkeci are:
Hagia Sophia
Blue Mosque
Topkapi Palace
Basilica Cistern
Grand Bazaar
Spice Bazaar
When it comes to accommodation, Sultanahmet and Sirkeci offer great budget-friendly hostels and luxury hotels. There are also plenty of nice Airbnb options in beautiful historical buildings.
2. Taksim – Best area to stay for nightlife and shopping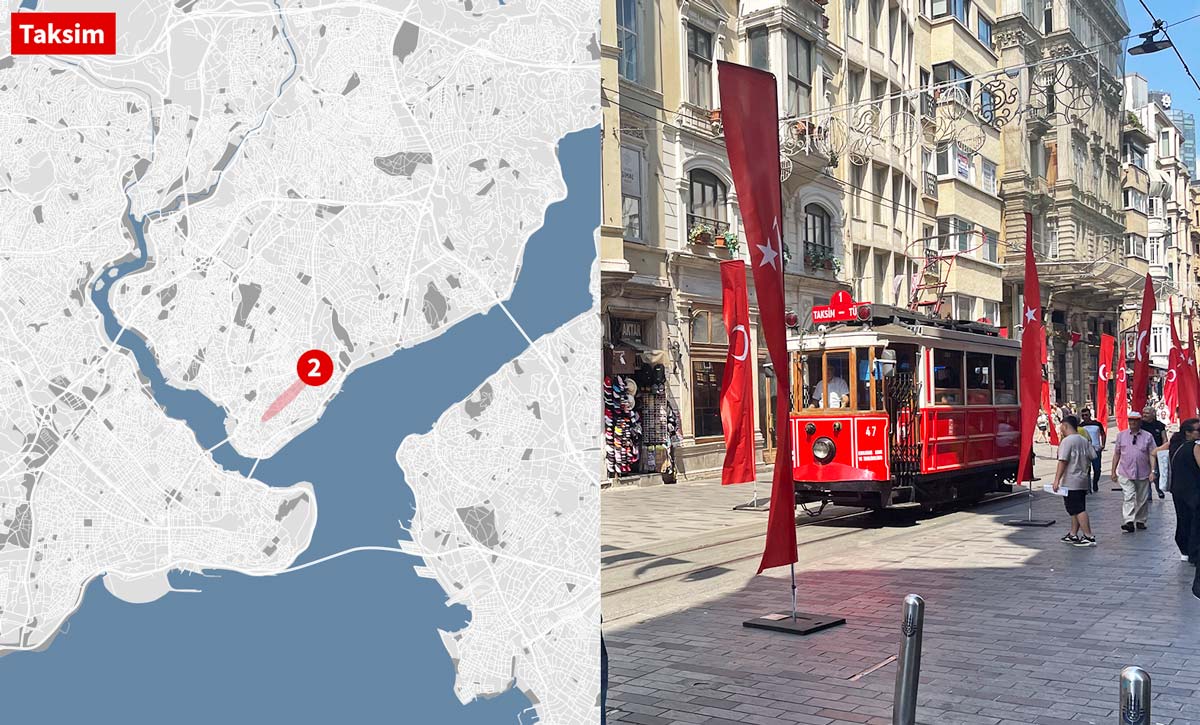 If you're looking for a lively area to stay in Istanbul, Taksim is a good choice. Taksim is located in the district of Beyoglu – another very old and historical area.
Taksim is home to the famous Taksim Square, which serves as the central point of the city (at least that is what it feels like). This bustling square is surrounded by bars, restaurants, and clubs, making it a good spot to experience Istanbul's nightlife.
The area surrounding Taksim is filled with many things to do, including walking down the famous Istiklal Street, which is lined with shops and boutiques selling everything from clothing to souvenirs. There are also several shopping malls.
Some of the best hotels in Taksim include the Sofitel Istanbul Taksim, the Grand Hyatt Istanbul, and the Pera Palace Hotel (a historically famous hotel – Agatha Cristie used to stay there).
Taksim is at the top of a hill, so walking down is not a problem, but if you're not up to walking, Taksim Square has a metro line which provides transportation to basically anywhere in the city.
3. Karakoy – Best area for foodies (restaurants and cafes)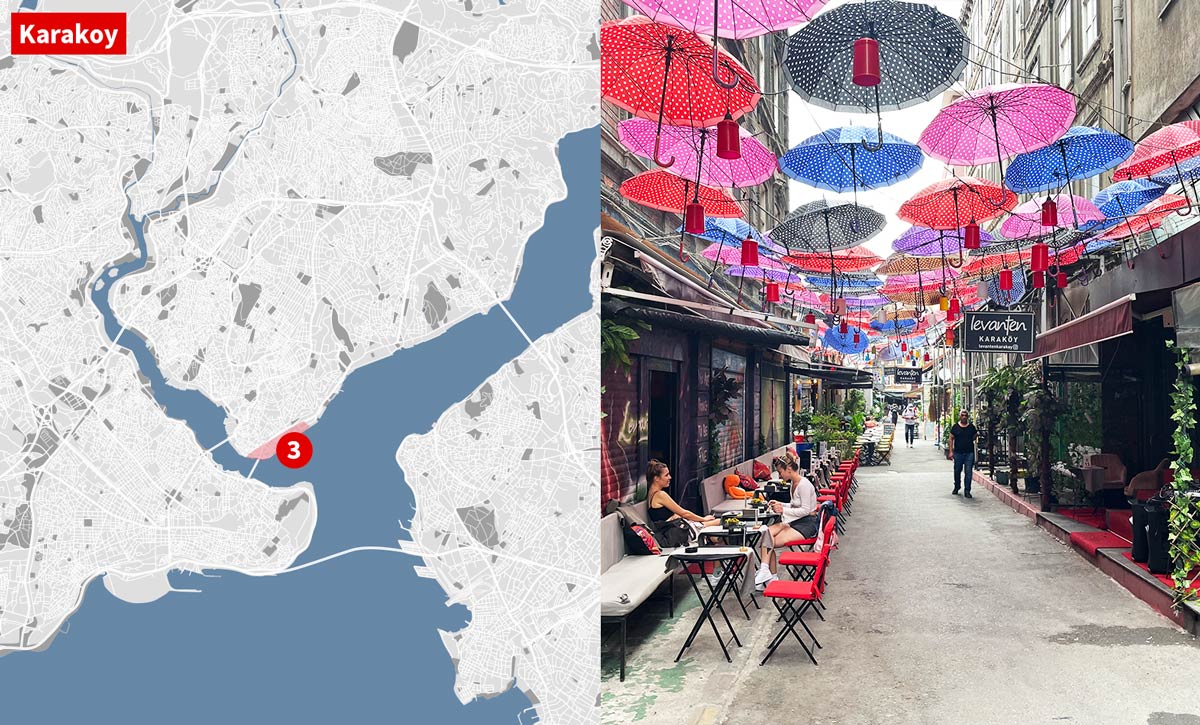 If you are a foodie, as many tourists are, Karakoy should be at the top of your list. This neighborhood is known for its diverse food scene, plus it's also located next to the Bosphorus and is well connected to all the popular tourist spots.
We often recommend Karakoy to people who want to be near the attractions but not right among them.
Karakoy also has a great selection of seafood restaurants, traditional Turkish restaurants, burger places, pubs, cafes, bakeries and more.
To get to some of the main tourist attractions you can take a short stroll across Galata bridge, you can catch a tram or you can even take a ferry. The ferries will connect you to the Asian-side of Istanbul and also to anywhere along the Bosphorus – a great relaxing way to see the city.
4. Kadikoy (Moda) – Best area to stay on the Asian-side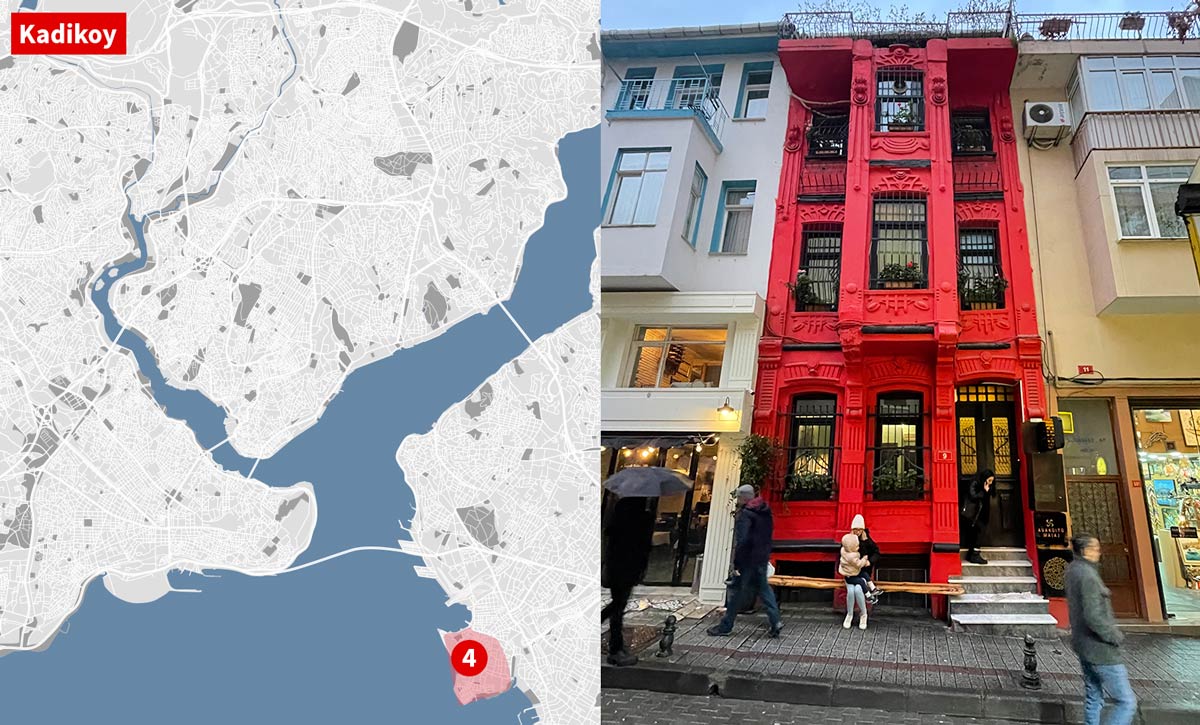 If you're looking for a neighborhood in Istanbul where you can live like a local, Kadikoy is the place to be. Located on the Asian side of the city, Kadikoy offers an authentic Turkish experience that is often missing in the more touristy areas of Istanbul.
We specifically will mention the area of Moda, located within Kadikoy, as the prime place to stay. Kadikoy is a very large district so if you go too far out from the central area of Moda or Caferaga, you may find yourself feeling far from all the main shops and popular sites.
Moda is on the coast of the Marmara Sea and the Bosphorus, offering views of the water and easy access to ferries that can take you to other parts of the city. The neighborhood is well-connected to public transportation, making it easy to get around.
It's not as quick to get to the main tourist sites, but a 30 min ferry ride and you'll be right in the heart of it. It can be nice to have that gap between tourist sites and experience a local neighbourhood, especially for longer stays.
Moda in Kadikoy has a great food and bar scene. It's a very lively place to be at night. If you don't want any noise make sure your accomodation is not on one of the main bar streets.
5. Cihangir – Best area to stay for a local "old Istanbul" experience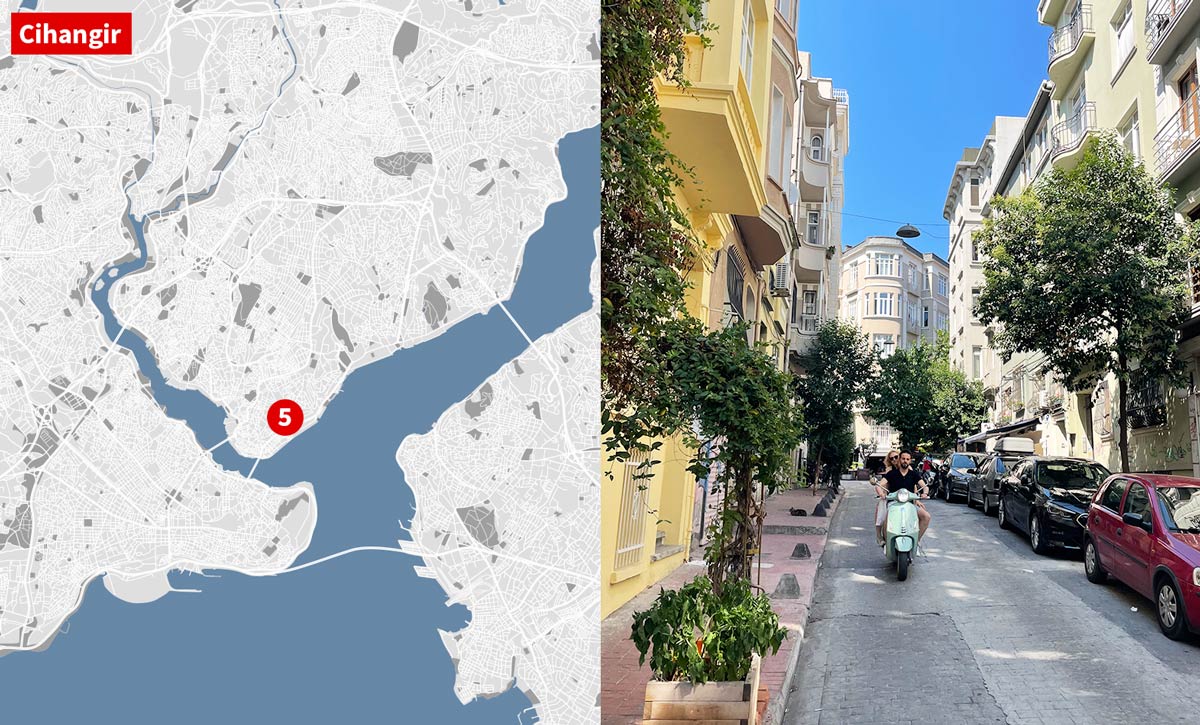 We love Cihangir. If you want to experience another local vibe, then Cihangir is great area to stay. Located on the European side of Istanbul, Cihangir is a neighborhood sandwiched between the busy Taksim and Karakoy.
Cihangir is a trendy area that is popular among artists, expats, and young professionals. It has a bohemian vibe and is known for its cafes, restaurants, and boutique stores. You can spend hours exploring the narrow streets, looking at the classic buildings and discovering hidden gems.
Cihangir offers easy access to some of Istanbul's main attractions, including the Dolmabahce Palace, Taksim Square, and Istiklal Street. A short walk down a very steep hill will get you to Karakoy, the ferry terminal, and also the tram line which can take you to Sultanahmet.
We can't emphasise enough though – it is a very steep hill to walk back up to Cihangir and it is overall a very hilly neighbourhood.
In terms of accommodation you can choose from boutique hotels, guesthouses, and Airbnb apartments. The prices are usually more reasonable than in more touristy areas such as Sultanahmet and Taksim.
If you want to experience old Istanbul then Cihangir is a perfect area to stay.
6. Besiktas – Great area to stay for nightlife and luxury hotels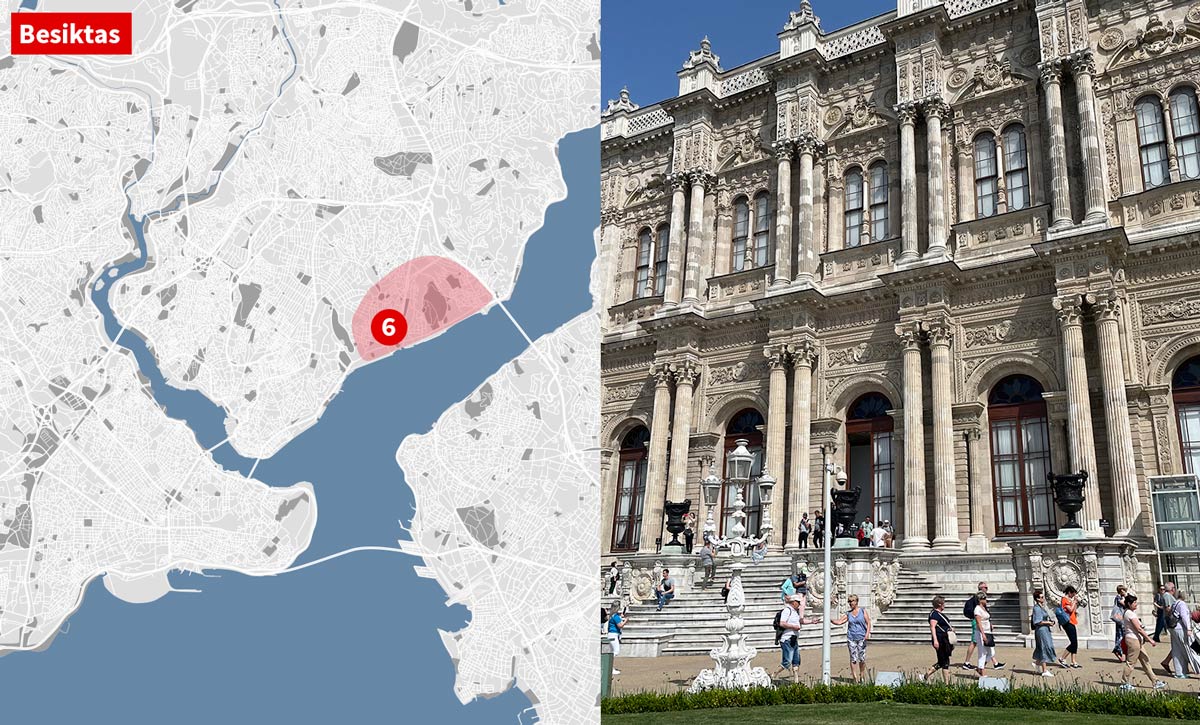 If you're looking for a lively nightlife scene and some of the most luxurious hotels in Istanbul it's worth considering Beşiktaş (specifically the area close to the Bosphorus). Located on the European side of the city, Beşiktaş offers many great bars, clubs and restaurants (plus it has my favourite bookstore cafe).
There are many luxury accommodation options in Besiktas along the Bosphorus, with even former Ottoman palaces and residences which have been converted into luxury hotels.
One of the top-rated luxury hotels in Besiktas is Swissotel The Bosphorus, which boasts an excellent location and stunning views of the Bosphorus. The hotel is conveniently located near popular attractions such as Dolmabahce Palace and Taksim Square, which can be reached within minutes on foot.
Besiktas has lots of trendy rooftop bars and Turkish taverns, so the place is buzzing at night. One popular spot is the Besiktas Fish Market, which transforms into a lively nightlife hub in the evenings. Fresh seafood and drinks – winning!
Besiktas is also a great area for exploring some of Istanbul's cultural attractions. The Naval Museum, Dolmabahce Palace, and Yildiz Park are just a few of the must-see sights in the area.
7. Maçka and Nişantaşi – Best area for luxury shopping and business travelers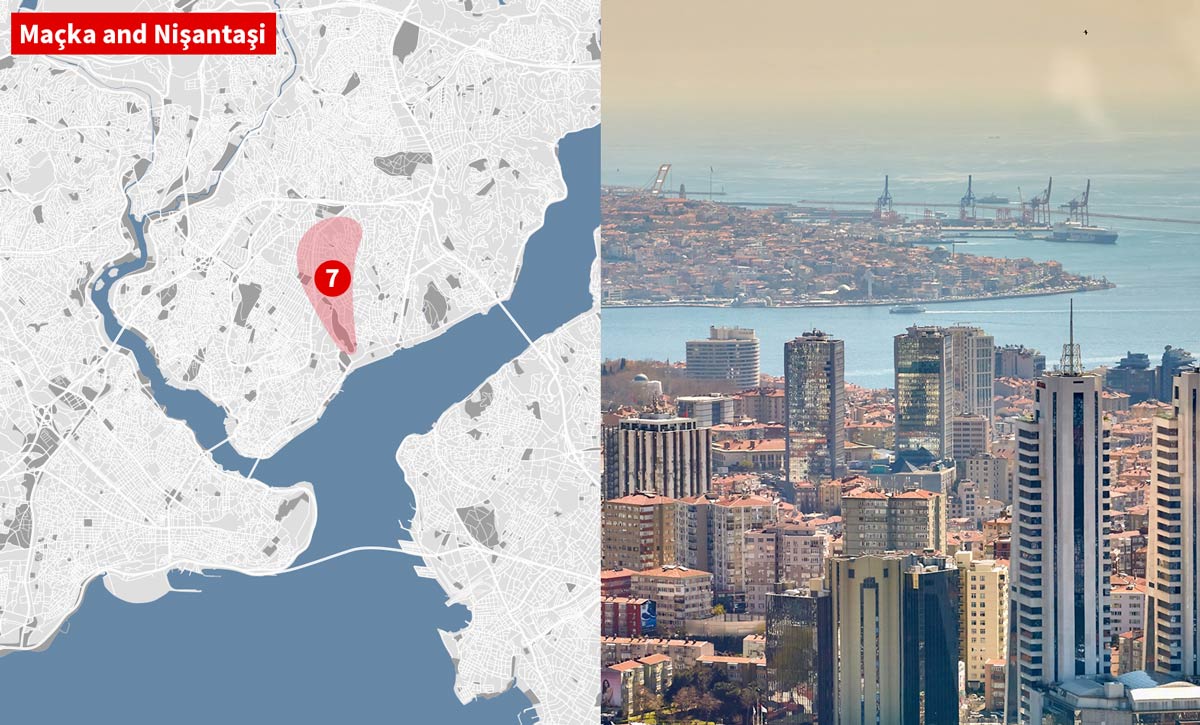 If you are a luxury shopper or a business traveler looking for a sophisticated and upscale area to stay while in Istanbul, then Maçka and Nişantaşi (located in the larger area of Şişli) are the best neighborhoods for you.
Located on the European side of Istanbul, these areas offer a blend of modern and traditional Turkish culture, with a ton of high-end shopping options and business centers.
Nişantaşi is known for its luxury shopping and high-end fashion boutiques, making it a favorite destination for fashion enthusiasts and luxury shoppers. You can find designer brands like Louis Vuitton, Chanel, and Gucci, as well as local Turkish designers. The City's Nişantaşi Shopping Center is a popular shopping destination with a wide range of stores and restaurants.
Maçka is another upscale area in Istanbul that is popular among business travelers. It is home to several business centers and corporate headquarters, making it a convenient place to stay for those on business trips. Maçka also has a really nice park and green area, great for a morning jog or for taking the kids to a playground.
Both Maçka and Nişantaşi are well-connected to other parts of Istanbul, with easy access to public transportation via the Osmanbey metro station.
8. Bebek – Best area on the Bosphorus for families and relaxed local vibes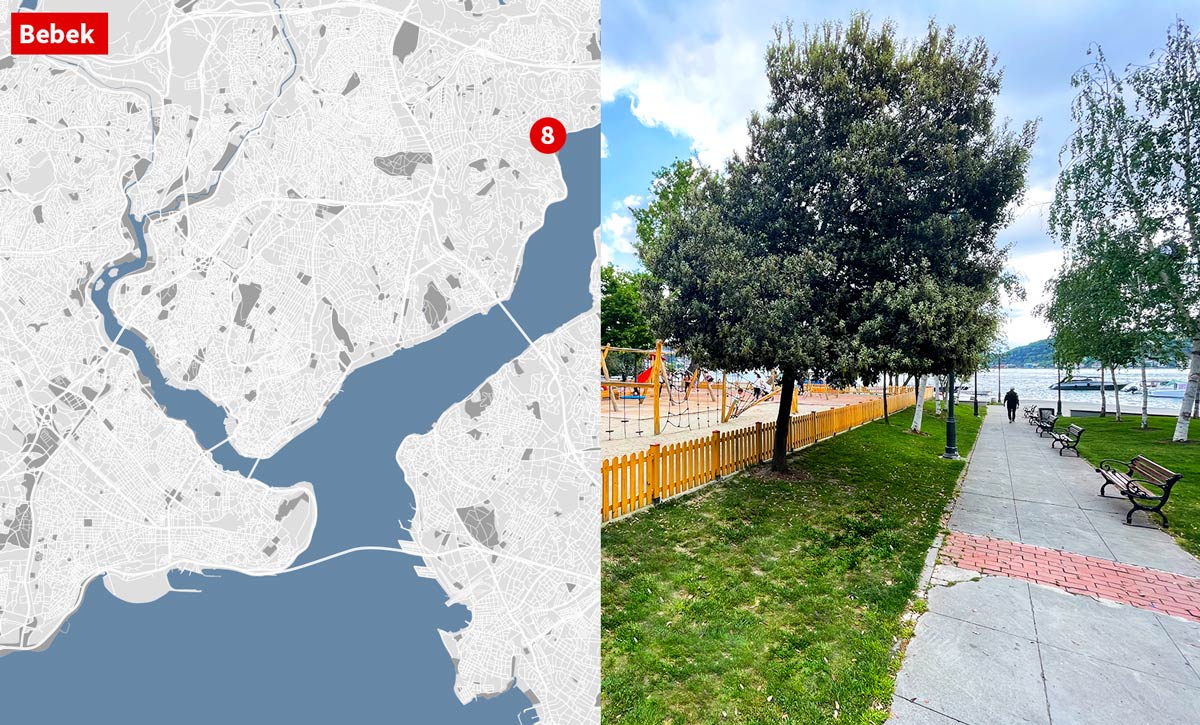 Bebek, located along the Bosphorus strait, is a beautiful neighborhood in Istanbul that is ideal for families and those in search of relaxed local vibes. We often go to Bebek to walk along the Bosphorus and take our daughter to the playground.
Known for its picturesque waterfront, lined with charming cafes, restaurants, and shops, Bebek offers a laid-back, family-friendly atmosphere that sets it apart from the bustling city center.
Key landmarks include the Bebek Park, a beautifully maintained green space ideal for leisurely walks or picnics, and the iconic Aşiyan Park, offering panoramic views of the Bosphorus. The neighborhood is also home to the prestigious Bogazici University, contributing to its youthful energy.
In terms of accommodations, Bebek offers a range of options from luxury boutique hotels to comfortable family-friendly apartments. It's quite an upmarket area, so don't expect the cheapest prices both in food and accommodation.
You can take a bus, taxi or a ferry and get to the main tourist areas in a little over 30 minutes. So if you want a bit of distance it's a good option.
Frequently asked questions
Here are some frequently asked questions about where to stay in Istanbul so you can make the most informed decision for your trip.
What are the best neighborhoods to stay in Istanbul for tourists?
We've already mentioned some of these, but in summary, the best neighborhoods to stay in Istanbul include:
Sultanahmet: This is the historic heart of Istanbul and home to many of the city's most famous landmarks, including the Blue Mosque and Hagia Sophia.
Kadikoy: This is a trendy Asian-side neighborhood with a lively nightlife scene and plenty of restaurants, bars, and shops.
Karakoy: This is a hipster haven with a creative and edgy vibe, known for its street art, cafes, and boutiques.
Taksim: This is a central area with a mix of modern and historic architecture, and home to many hotels, restaurants, and shops.
What types of accommodation are available in Istanbul?
Istanbul offers a wide range of accommodation options to suit every budget:
Hotels: There are many hotels in Istanbul, ranging from budget-friendly options to luxury properties.
Hostels: Istanbul has many hostels that are popular with backpackers and budget travelers.
Apartments: Renting an apartment can be a good option for those who want more space and privacy.
Guesthouses: Guesthouses are a good option for those who want to stay in a more traditional setting.
What is the best time to visit Istanbul?
Istanbul is a year-round destination and can be visited at any time of the year. But the best time to visit Istanbul is during the Spring (April to May) or Autumn (September to November) when the weather is mild and there are fewer crowds.
Summers can be scorching, making it quite uncomfortable if your accommodation lacks air conditioning. So make sure you check!
What is the best way to get around Istanbul?
Istanbul has a good public transportation system, including buses, trams, and ferries. Taxis are available, but can be expensive during peak hours – if you can even get one!
Walking is a great way to explore the city, especially in the historic neighborhoods like Sultanahmet.
If you are walking with a pram, be aware that the sidewalks are not alway suitable and can limit where you go.
Is Istanbul safe for tourists?
Istanbul is a safe city for tourists, but as with any city, you should be aware of your surroundings. Petty crime, such as pickpocketing and theft, can occur in crowded areas, so it's important to keep your valuables safe. Always avoid political demonstrations and protests.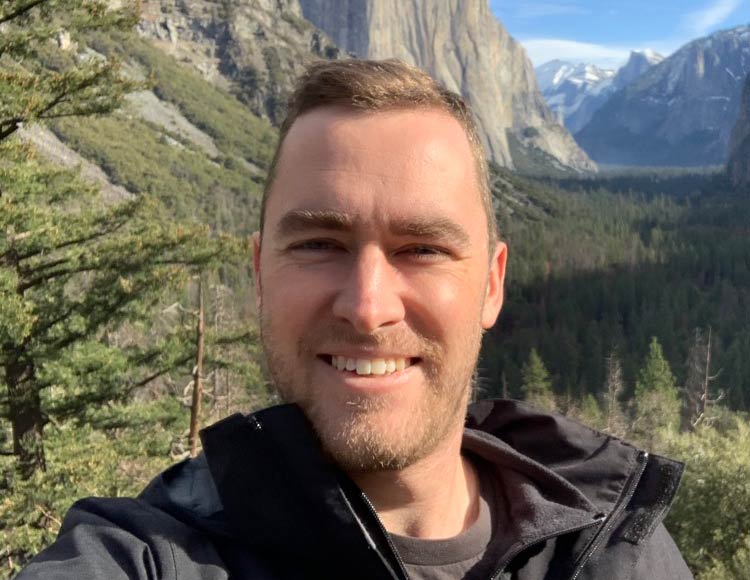 I'm a writer and graphic designer currently living in Turkey with my family. I enjoy learning language, great food (chicken kebab is a favourite at the moment) and experiencing places less-traveled.