Istanbul has its fair share of bookstores, but not all of them stock English titles. Here is a list of some of the best bookstores in Istanbul. This summary is based on our own exploration, and others are recommendations from other expats who live in Istanbul.
Best bookstores with English books in Istanbul
D&R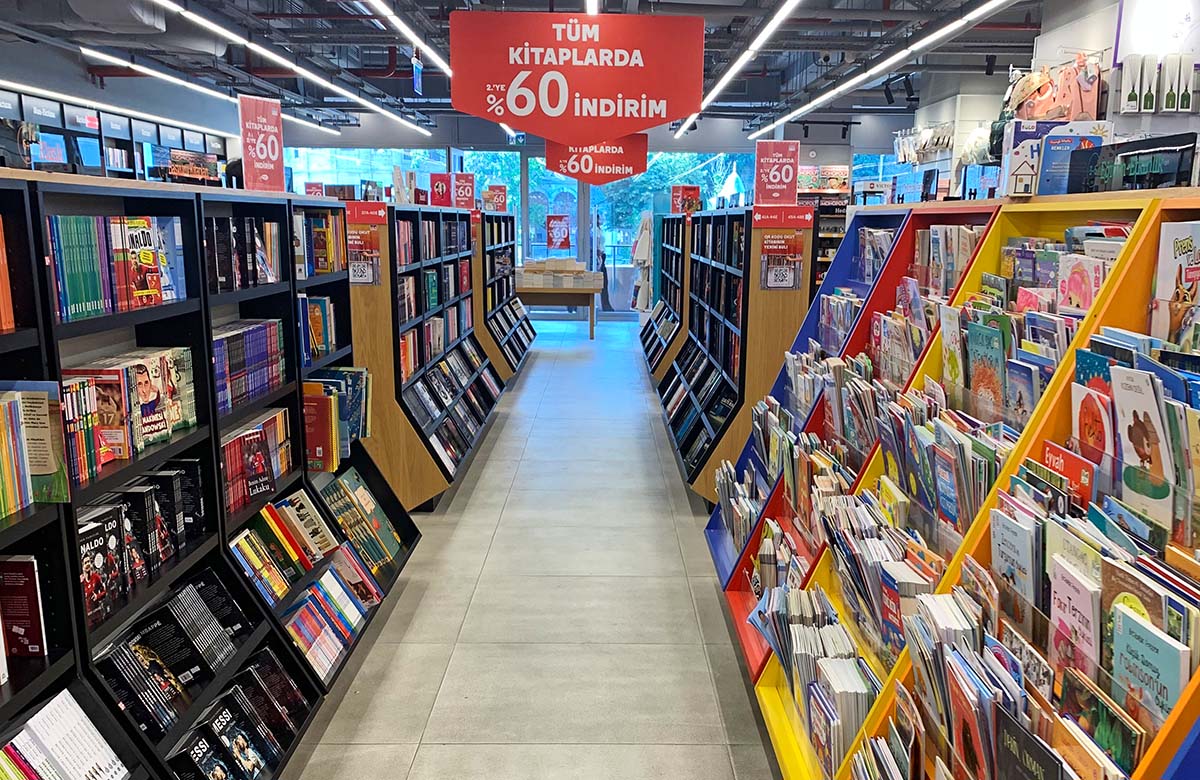 D&R is a large chain with bookstores all over Turkey. In fact, it has 12 bookstores at Istanbul Airport alone. In addition to books in both Turkish and English, it also sells DVDs, electronics, games, children's toys and stationery. The variety makes it a great place to buy gifts.
With many D&R stores throughout Istanbul, it's a convenient place to find some new books.
Homer Kitabevi Ve Yayıncılık Ltd Şti
Tomtom, Yeni Çarşı Cd. No:52, 34433, 34433 Beyoğlu/İstanbul
This bookstore has one of the biggest selections of English books in Istanbul. Set in-between Taksim and the artsy suburb of Cihangir, this ambient bookstore has a good selection of both adult's and children's books.
Regulars here love the non-fiction and historic section. If you are a book nerd, we recommend checking this one out. You'll find a great selection of philosophy, classics, psychology and academic books, plus books for Latin and Greek lovers (it's been said that you can even find 4 different editions of Ulysses here). Chat to the staff if you need to locate a book and you'll find them knowledgeable and friendly.
It's hard to tear children away as they have a little children's play area with puzzles and games.
Minoa Cafe and Bookstore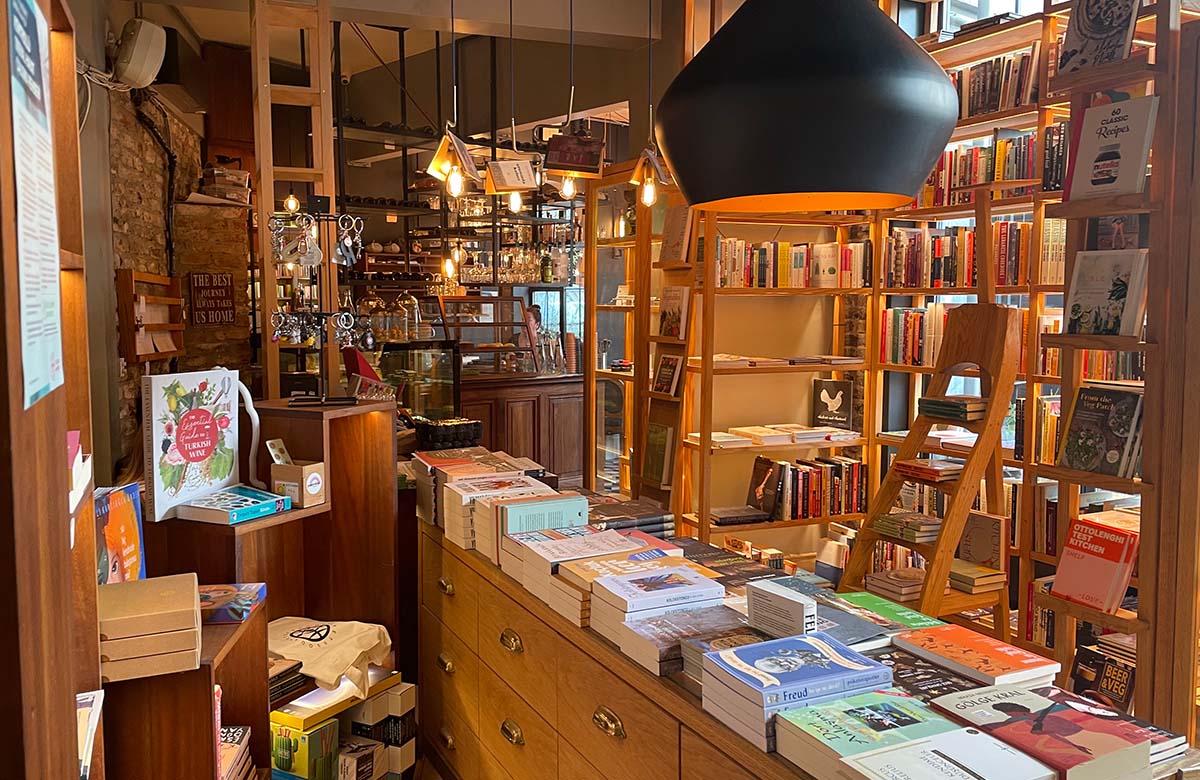 Vişnezade, Süleyman Seba Cd. No:52/A, 34357 Beşiktaş/İstanbul, Türkiye
Minoa Bookstore is set in a beautiful three level building that also houses Minoa Café, set in a trendy part of Beşiktaş, opposite a children's playground. They have a big selection of English and Turkish books, covering all genres and ages. Our daughter loves the children's section.
The bottom floor is a converted underground tunnel that houses a staggering selection of adult's books, whereas the ground floor houses the café and the fiction and children's books. Upstairs you'll find books on topics like gardening, architecture and even sourdough bread.
The café is lined with bookshelves which you can browse as you dine. You can get western options like breakfast bowls, granola, avocado on toast, and of course a Turkish breakfast. They also have a bar, a barista and a selection of delicious cakes, if you want to make an outing of it.
We love reading books in cafes, and although we do this less now what we have a toddler, this place is still our go to for reading a book with a coffee.
Be sure to also check out their locations in Sarıyer and Nişantaşı too.
Robinson Crusoe 389
Asmalı Mescit, Salt Beyoğlu, İstiklal Cd. No:136 D:1, 34433 Beyoğlu/İstanbul, Türkiye
Set on the busy İstiklal Caddesi (Istiklal Street), regulars enjoy reading at Robinson Crusoe as it's a pleasant environment with beautiful interior design. There are armchairs where you can get away from the crowds and enjoy a quiet read. Most titles here are Turkish; however, you will find some English books too.
Helpful tip
It can be hard to find this store as it doesn't have street frontage. You can access the building's large lobby area via Istiklal Caddesi and make your way up via elevator to the first floor where you will find the bookstore.
Second Hand-Book Bazaar
Mollafenari, No:, Medrese Çk. No:4, 34120 Fatih/İstanbul, Türkiye
This booksellers market is around 15 minutes from Sultanahmet, called the Sahaflar Çarşısı in Turkish.
This bazaar is an alley of bookshops. It's not just second-hand books that they sell, but new titles as well.
You can purchase books cheaply here, anything from second hand novels, religious books and textbooks for university students. Although the majority of titles are Turkish, you will find some English ones. It has a garden where you can sit, read and drink tea.
Helpful tip
It can be hard to find the Bazaar as it is situated behind the Beyazıt Mosque.
Pandora Kitabevi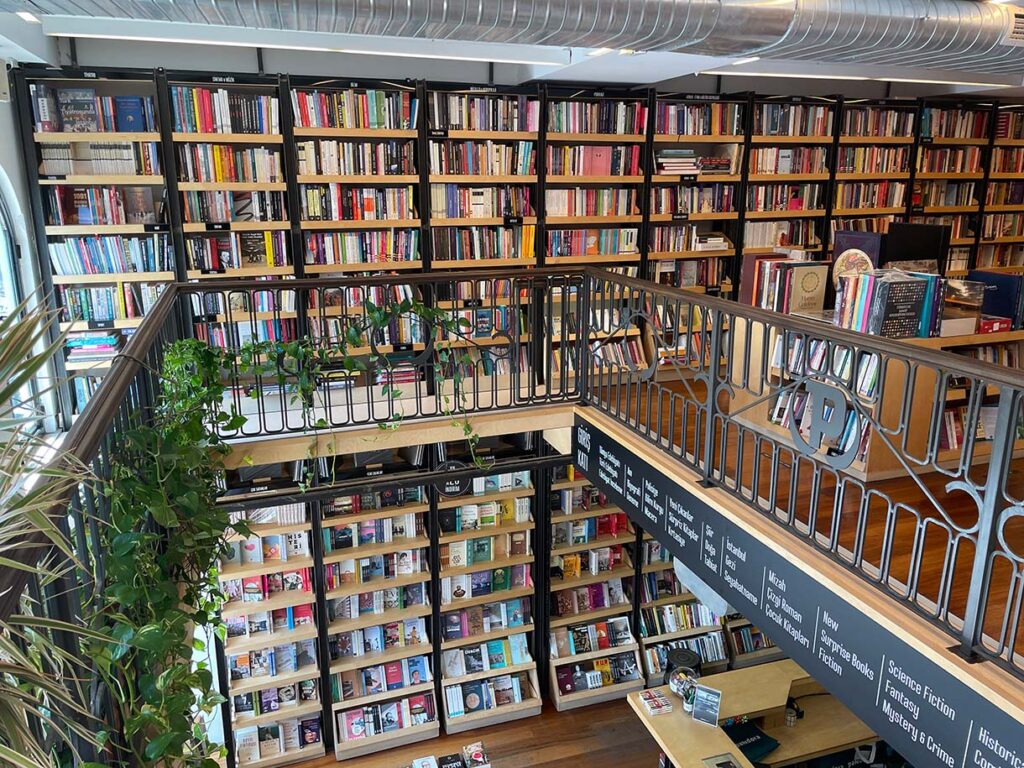 Halaskargazi, Vali Konağı Cd. No:5, 34371 Şişli/İstanbul, Türkiye
Pandora Kitabevi has 3 branches in Istanbul (one of them is at Koç University). The Şişli location has 2 floors of books; fiction downstairs and nonfiction upstairs, covering topic like religion, culture, art, design, science, politics, travel, business, etc.
Their Turkish books have a 20% discount, and their imported books are sold at their original cover prices.
If you are looking for a particular book, you can order it online and then pick it up at your closest store. If a book is out of stock, you can request them to import it for you from overseas. It is generally a 45 day wait from England and a 65 day wait from America. The good thing is that they don't charge the postage.
Nadirkitap.com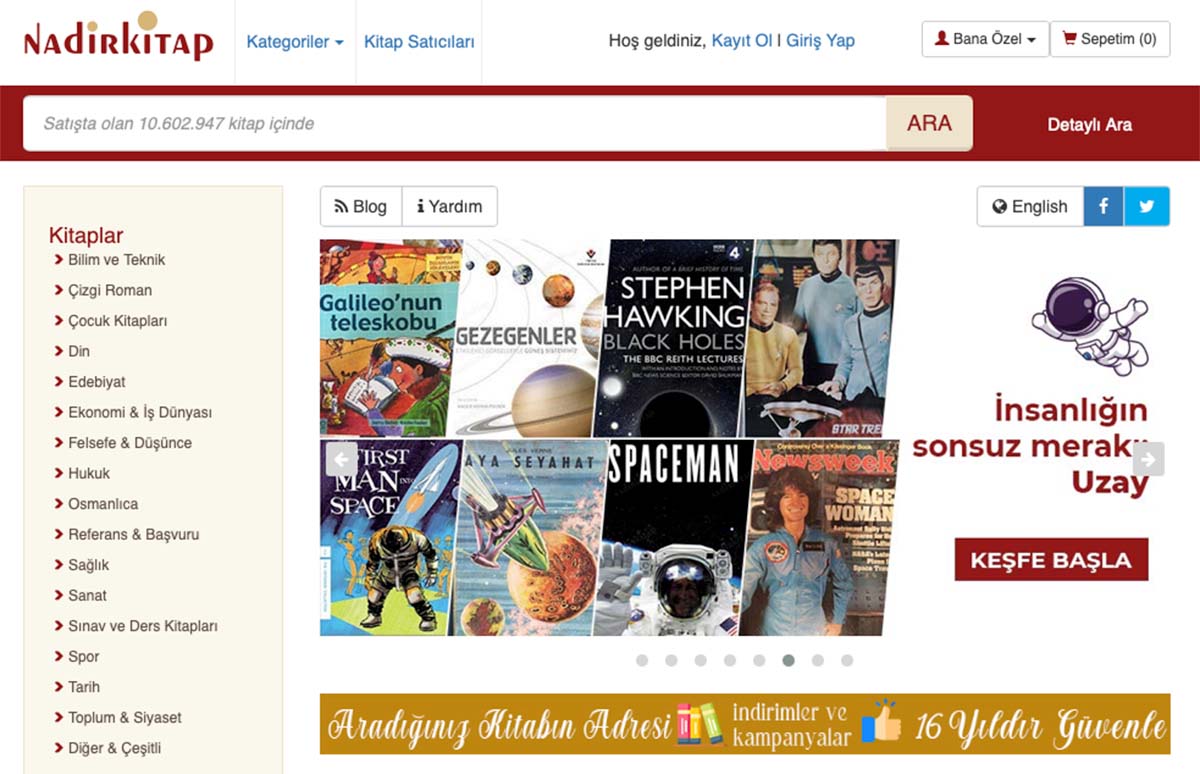 If you love second-hand books, then you need to browse this Turkish website nadirkitap.com with over 10 million books to choose from. They ship books to you for a low price and have a flat fee if you order over 2 books. Their categories include comics, fiction, children's books, philosophy, history, health, society, law, sport, etc.
Nadirkitap partners with bookstores all around Turkey to help them sell their stock to people who want to shop online. The amazing thing about buying a book from Nadirkitap is that you will receive it the next day if you are in a city or in just two days if you live in between cities. Each book is labelled with Good, Very Good, Like New or New to indicate signs of aging.
So there you have it! Our 7 favourite places to buy English books in Istanbul.
As you can see, there are plenty of places to buy English titles, you just have to know where to look. If you have your own favourite bookstore in Istanbul, please reach out and share it with us!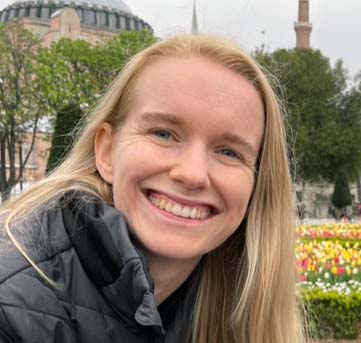 I'm a teacher and writer living abroad. I love languages, drinking lots of çay (tea) with friends, experiencing different cultures and going on adventures with my family.