If you're looking for a place to let your kids run off energy in Istanbul, there are some beautiful parks with children's playgrounds that you should know about.
Most visitors to Istanbul come for the history, architecture, and food. If you're travelling with children, you'll need to pace yourself and include both adult and child activities in your schedule. Thankfully there are some green spaces and playgrounds not too far from the major tourist attractions, if you just know where to look.
With most people in Istanbul living in apartments, we've found that locals gather at parks and playgrounds in the afternoon. If you're wanting a quiet place for children to play then we'd recommend visiting playgrounds in the morning.
Playgrounds in Istanbul
Emirgan Park
Reşitpaşa, Emirgan Sk., 34467 Sarıyer/İstanbul, Türkiye
This park with 117 acres overlooking the Bosporus is known for its tulip festival in April. It has fountains, lakes, public pavilions, children's play equipment and a huge slide. There is an affordable café and plenty of ice cream outlets. It is roughly a 50 min bus ride from Taksim. Be aware it can get crowded on weekends.
Zorlu Center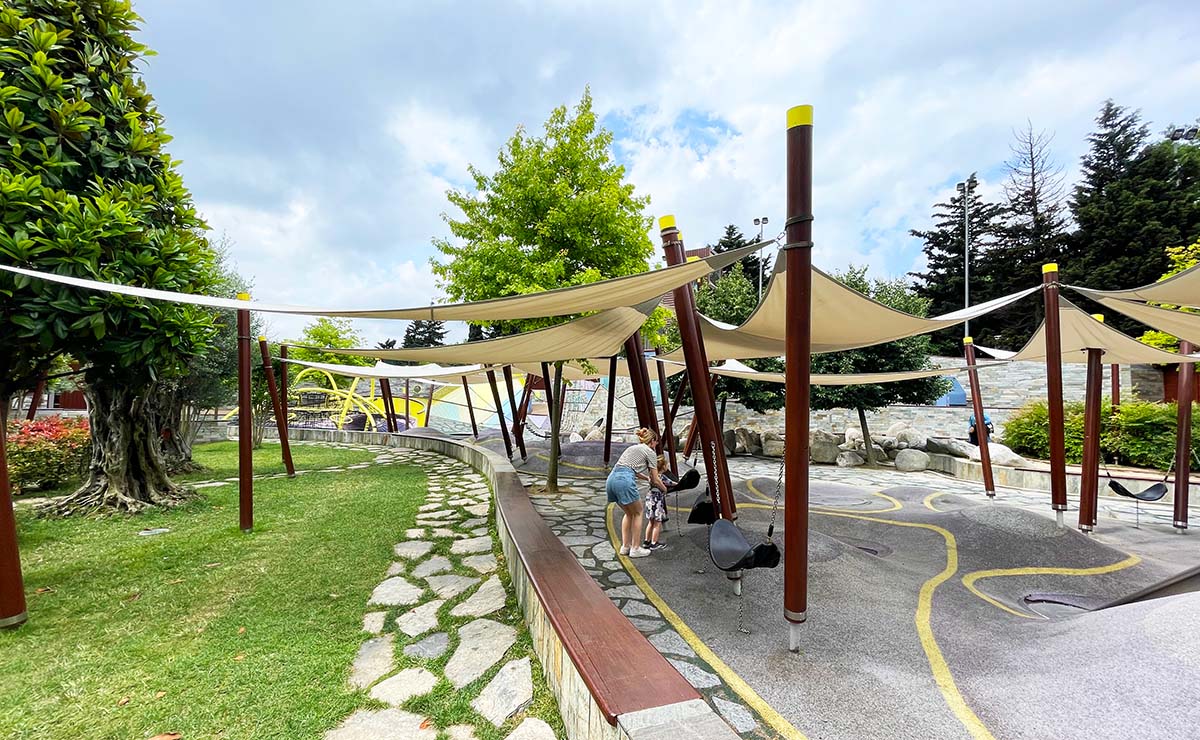 Levazım, 34340 Beşiktaş/İstanbul, Türkiye
One of the biggest and most exciting playgrounds in Istanbul is located in the Zorlu Shopping Centre. It has a huge slide, climbing areas, a play fountain, and in summer it has a 'beach'. It's best suited for children between 3 and 10 years old (under 3's may find it a bit challenging). 
Yıldız Park
Yıldız Parkı, 34349 Beşiktaş/İstanbul, Türkiye
This park used to be a forest in Ottoman times and now has nature walks, an artificial lake with suspension bridges and plenty of wildlife with squirrels, ducks, frogs and turtles to be spotted. It has a café and a children's playground and picnic tables. This is one of Istanbul's largest parks and you'll find plenty of parking. Bring comfortable shoes as it can be quite hilly.
Bebek Park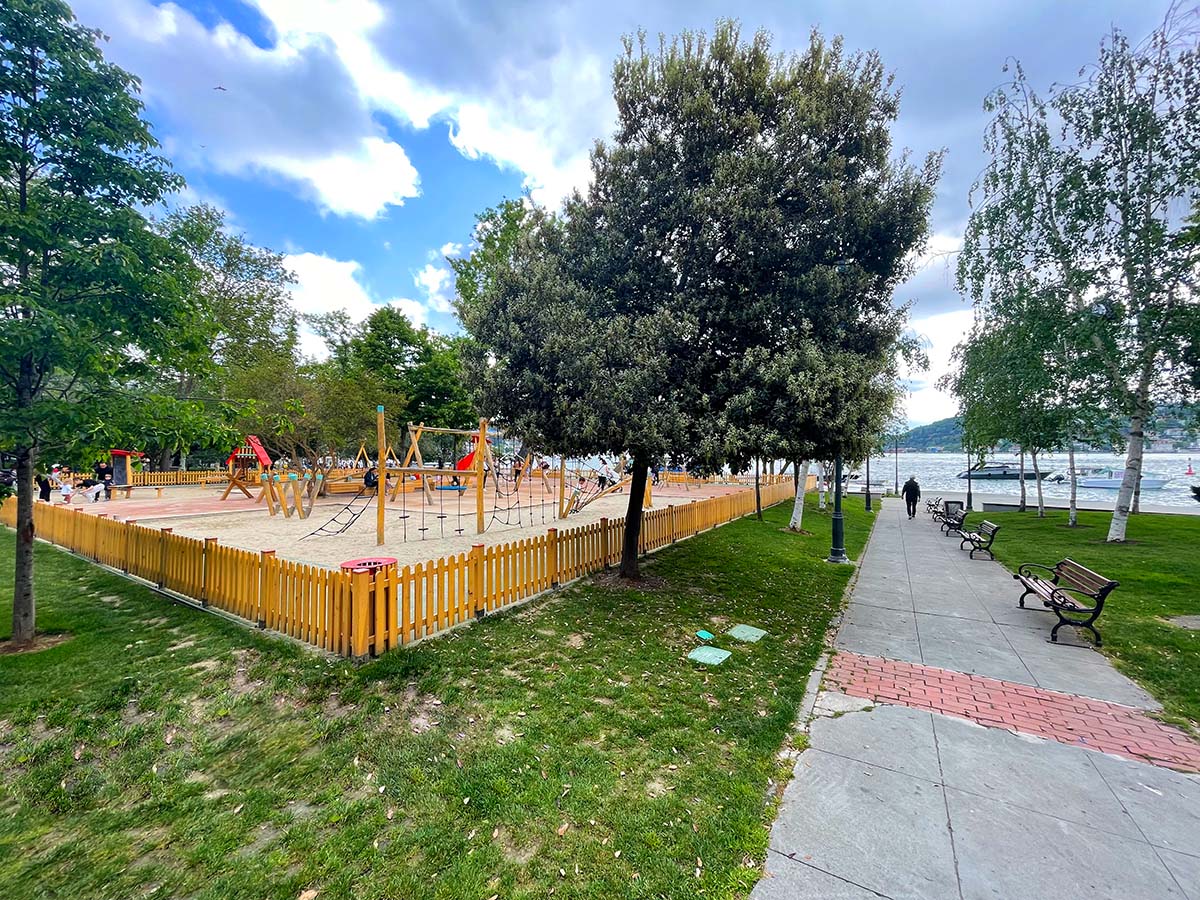 Bebek Parkı No:16, 34342 Beşiktaş/İstanbul, Türkiye
This lively park is situated on the Bosphorus and has a beautiful wooden playground for children that is gated. It gets busy as it's a popular place for people to exercise and walk and ride along the water.
Gülhane Park
Kennedy Cad., 34122 Fatih/İstanbul, Türkiye
This sprawling park near the Topkapi Palace has gardens, walking paths and a creek. Spring is the best time to visit when the tulips are in bloom. It has a small playground in the centre with swings and a slide and plenty of green space for children to roam.
Cihangir Park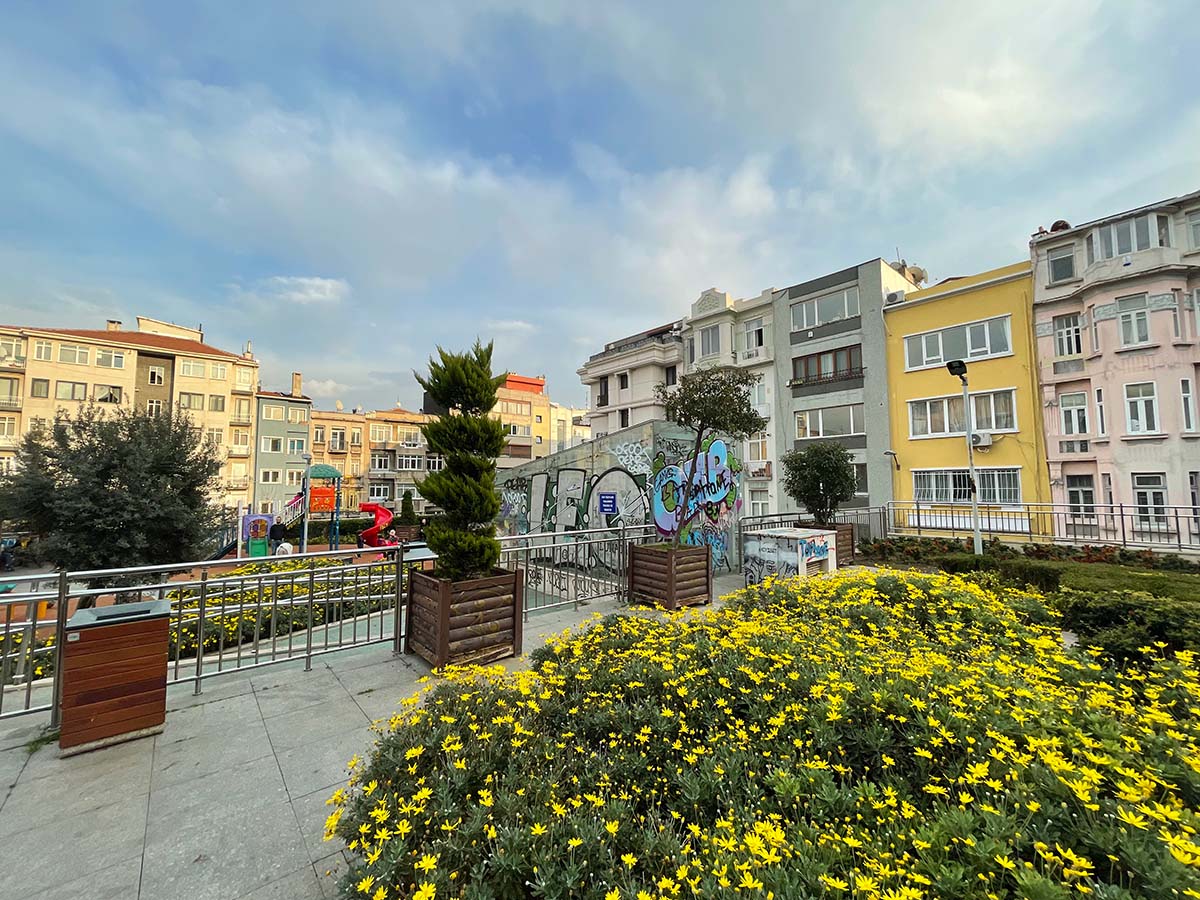 Cihangir, Güneşli Sok., 34433 Beyoğlu/İstanbul, Türkiye
Helpful tip
We've included this park even though the playground is not huge or fancy as it has a nice local vibe. It's one of our favourites as it's near to where we live and where other locals gather (especially late afternoons).
It's a multi-complex park with 2 small playgrounds, a basketball court, undercover seating, a space for dogs to be walked off leash and lots of cat houses. The playground equipment is nothing to boast about but there are plenty of swings, slides and sea-saws. If you're in the area then it's worth a visit.
Maçka Demokrasi Parkı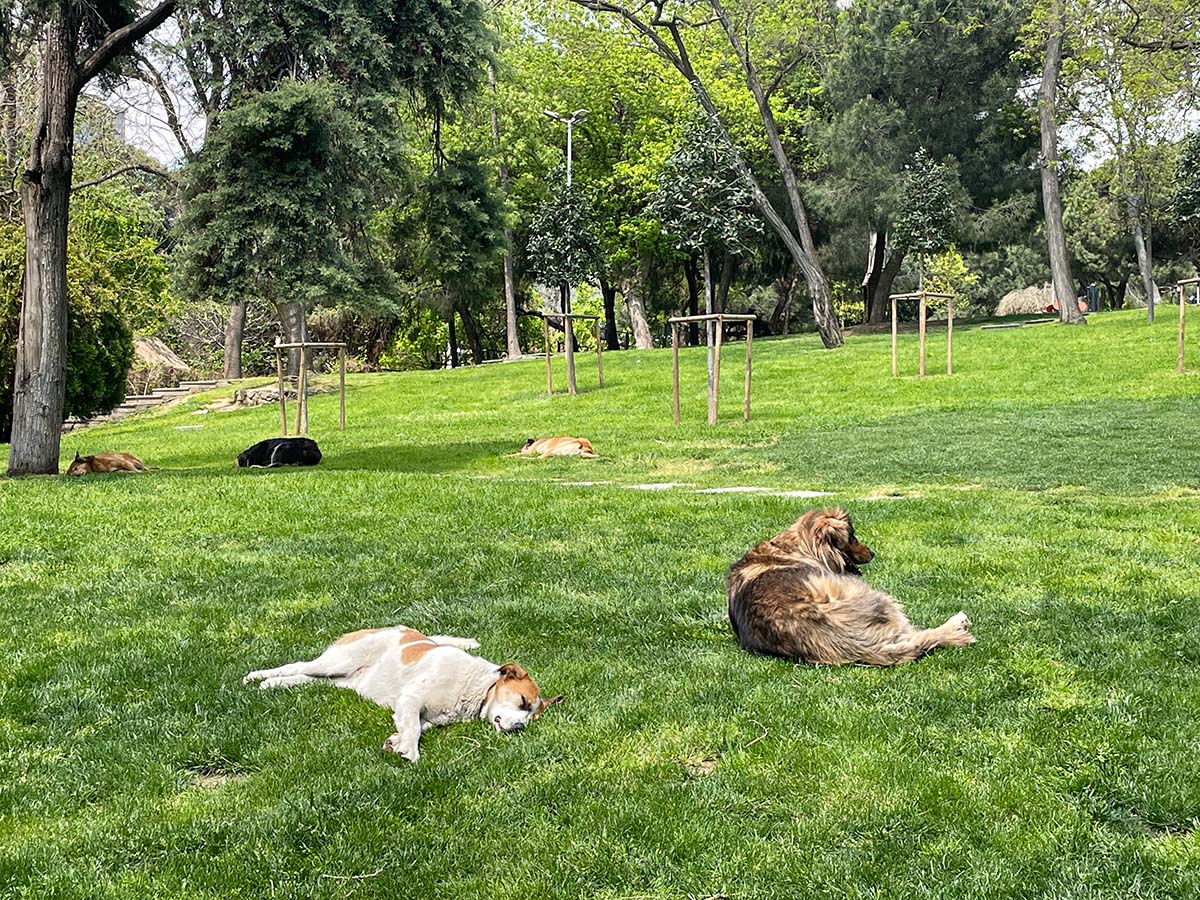 Harbiye, Maçka Cd., 34367 Şişli/İstanbul, Türkiye
This park is a favourite in the upscale residential area of Nişantaşı. It has extensive walking paths, gardens, a café with snacks and drinks and two playgrounds. One caters for older children with sprawling climbing frames and a maze of tunnels and the smaller one has cute animal statues for toddlers to climb.
It's a popular picnic spot and you'll see plenty of young people (and local dogs and cats) relaxing on the grassy slopes, especially on summer weekends. It has a cable car which you can use to cross from one side of the park to the other with a birds-eye view of the park and the Bosporus.
Göztepe 60. Yıl Parkı
Caddebostan Mah, Bağdat Cad., 34728 Kadıköy/İstanbul, Türkiye
This park on the Asian side has a fountain children can splash in, lots of playground equipment, rose and tulip gardens, a pond and a big pirate ship to climb. You can hire a mini car to drive children around the racing circuit.
Beach Park
Yalı Mah., Rıthım Cad., 34844 Maltepe/İstanbul, Türkiye
This park in Maltepe overlooks the sea of Mamara and has a children's playground plus a long walking track on the water. There are bike paths, picnic tables and plenty of cafes close by to get a snack.
If you are travelling with children in Istanbul then you probably know that green spaces and parks aren't everywhere, and the best ones get crowded quickly- especially on afternoons and weekends. Mid- week mornings are the best times to visit, unless your child doesn't mind crowds or noise.
We've travelled in Istanbul both pre and post kids. Post kids necessitates a slower pace, although we've grown to like it, as it means time to relax (or write articles like this one) at our Airbnb while our daughter naps. It also means we get to spend more time in beautiful green spaces amongst seeing the sights.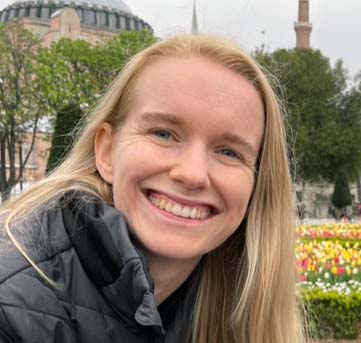 I'm a teacher and writer living abroad. I love languages, drinking lots of çay (tea) with friends, experiencing different cultures and going on adventures with my family.