Getting from Istanbul Airport to Sultanahmet is an issue many travellers have faced when visiting the city.
Sultanahmet is the historic center of Istanbul and home to many popular attractions such as the Blue Mosque, Hagia Sophia, and Topkapi Palace.
Istanbul Airport (IST), on the other hand is about 45 kilometers (28 miles) away from Sultanahmet. It's located on the outskirts of Istanbul, on the European side, near the Black Sea.
Key takeaways
Taxis are the most popular and convenient option, but travelers should be aware of the potential for traffic and higher costs during peak hours.
Public transit is a more affordable option for travelers which includes the HAVAIST bus service. A new metro line has also begun operation into the city – but isn't direct to Sultanahmet.
Private airport transfer services are available and can be pre-booked online for a less stressful alternative.
Car rental is available from Istanbul Airport (if your game enough to take on Istanbul's traffic and parking!)
How do I get from Istanbul Airport to the city?
There are many ways to get into the city, specifically the Sultanahmet area. The choice really depends on your budget, time constraints, and desired comfort level. Here are the main options:
Getting a taxi from Istanbul Airport
Taxis are readily available at Istanbul Airport, via the taxi rank area, and they offer the easiest and most comfortable way to get to Sultanahmet.
How much is taxi from Istanbul Airport to the city?
The cost of a taxi ride from Istanbul Airport to Sultanahmet is approximately 450 – 560 Turkish Liras (around 20 USD as of August 2023), depending on traffic and the time of day. It is important to note that taxis should not offer fixed prices, so it is best to confirm the fare is going through the metre with the driver before starting the journey.
Travel time
The duration of the taxi ride from Istanbul Airport to Sultanahmet is around 35-45 minutes, depending on traffic conditions. During rush hour, the journey may take longer. However, taxis are a good option for travelers who want to avoid the hassle of public transportation.
Taxi tips
When taking a taxi from Istanbul Airport to Sultanahmet, it is recommended to use licensed taxis. These taxis are easily identifiable by their yellow color and the official taxi sign on the roof. Some taxi drivers may not speak English, so it is a good idea to have the destination written down in Turkish or to use a translation app. Travelers should be aware that taxi drivers in Istanbul may take a longer route to increase the fare, so it is a good idea to use a GPS or map to ensure that the taxi is taking the most direct route.
Metro / train
Is there a train from IST Airport?
The new M11 metro line connects Istanbul Airport to Kağıthane, a neighbourhood in the north-west of the city. Currently you cannot get all the way into Sultanahmet by a single train. The metro line operates from 6:00 am to midnight, with trains departing every 10 minutes during peak hours.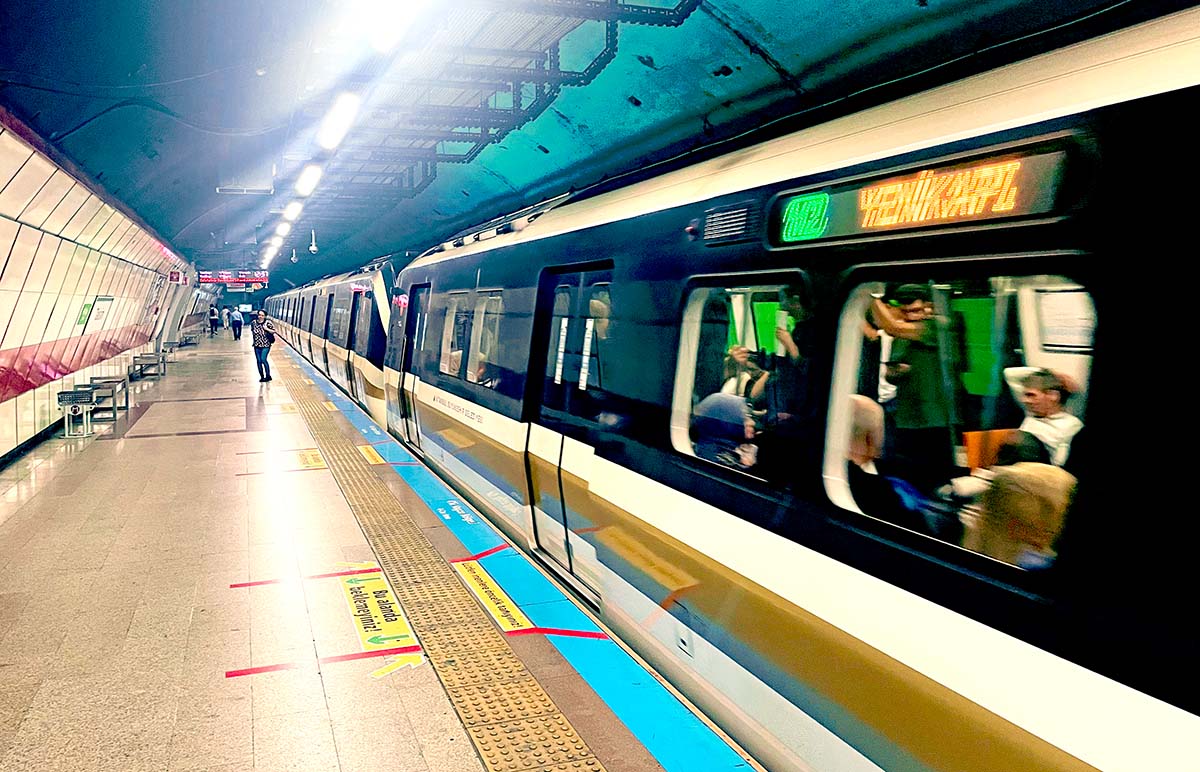 How to get to Sultanahmet by train
Passengers can take the express M11 metro line from Istanbul Airport to Kağıthane. From there you can take a short walk to the M7 metro line, go on this line for two stops to Şişli-Mecidiyeköy station. At this station transfer to the M2 line, go on this line until Vezneciler station. Sorry, you're not quite in Sultanahmet yet! You then have to walk 5 minutes to the T1 tram line and catch the T1 tram to Sultanahmet. The total travel time is approximately 1 – 1.5 hours.
Passengers can purchase an Istanbulkart to use public transit in Istanbul. The Istanbulkart is a rechargeable smart card that can be used on buses, metros, trams, and ferries all throughout Istanbul. It is recommended to purchase an Istanbulkart at the airport or at any metro station to avoid the hassle of purchasing tickets for each ride.
HAVAIST shuttle bus
HAVAIST Airport Shuttle is a public bus service that connects Istanbul Airport to multiple locations around the city. However, there is no direct shuttle service from Istanbul Airport to Sultanahmet. Travelers can take the HAVAIST shuttle (HVIST-12) to Beyazit Square and then walk, take a short taxi or tram ride to Sultanahmet.
The travel time is around 60-70 minutes, depending on traffic conditions. HAVAIST Airport Shuttle is a good option for budget travelers who don't mind a longer travel time and are comfortable using public transportation.
Pricing
The pricing for the airport shuttle service varies on destination. For a one-way trip from Istanbul Airport to Beyazit Square it's around 5 euros per person. This can be paid for by pre-booking online or at the airport.
The bus station is on the -2 floor of the IST terminal. There are many signs all over the airport will guide you to the designated bus area.
Private airport transfer services
Private transfer services are a comfortable and convenient way to travel between Istanbul Airport and Sultanahmet. These services provide a private vehicle and driver to take you directly to your destination. Private shuttle services offer door-to-door transfers, and the travel time is around 35-40 minutes.
How to book
There are several private transfer services available at Istanbul Airport. Many of these services can be booked online in advance, making it easy to secure your ride before you arrive.
You will need to provide your flight details and destination information, as well as your contact information and payment details.
Helpful tip
We have used a private airport transfer services many times. Our experience has always been stress-free. We've appreciated not having to worry about transport after a long 14 hour flight.
Each time we have booked a few days in advance before our trip. Upon booking we've received a WhatsApp message from the transfer service with details on where to go to get picked up which has included pictures and map.
Don't be surprised, but the transfer service may ask for a picture of your passport. It is a legal requirement for them to collect your ID details.
Price for private airport transfer from IST
The cost of a private transfer service from Istanbul Airport to Sultanahmet varies depending on the company you use and the type of vehicle you choose. Generally, prices range from $50 – $100 USD for a one-way transfer.
Private transfer offers a comfortable and hassle-free way to get from Istanbul Airport to Sultanahmet.
Car rental options
For those who prefer to drive themselves, renting a car is an option to get from Istanbul Airport to Sultanahmet. There are several car rental companies available at the airport, including Avis, Budget, Europcar, and Hertz.
Before renting a car, it is important to check the driver's license requirements and age restrictions. In Turkey, the minimum age for renting a car is 21 years old, and drivers must have held a valid driver's license for at least one year.
The prices for car rentals vary depending on the type of car, rental duration, and insurance coverage. It is recommended to compare prices and read the terms and conditions carefully before making a reservation.
Driving in Istanbul can be challenging, especially for those who are not familiar with the city's traffic and road rules. The traffic can be congested, and the roads can be narrow and winding. It is important to stay alert and follow the traffic signs and signals.
Parking can also be a challenge in Sultanahmet, as the area is known for its narrow streets and limited parking spaces. It is recommended to use a parking garage or a valet service if available.
If you want more flexibility and independence in your travels this could be a good option.
Helpful tips for travelers
Traveling to a new city can be overwhelming, especially when you don't speak the language or are unfamiliar with the transportation system. Here are some helpful tips for travelers to make their journey from Istanbul Airport to Sultanahmet easier and more comfortable.
Plan ahead
It's always a good idea to plan ahead when traveling to a new city. Before arriving at Istanbul Airport, travelers can book a transfer online or plan their route using public transportation. This can save time and reduce stress upon arrival.
Be prepared
Travelers should be prepared for the weather and bring appropriate clothing and accessories. Istanbul can be hot and humid in the summer, and cold and rainy in the winter. Get Google maps or another kind of navigation app to help you find your way around the city.
Exchange currency
Travelers can exchange currency at Istanbul Airport or at banks in Sultanahmet. It's a good idea to have some Turkish Lira on hand for transportation and small purchases. Credit cards are widely accepted in Istanbul, but it's always a good idea to have cash as a backup.
By following these helpful tips, travelers can make their journey from Istanbul Airport to Sultanahmet more comfortable and stress-free.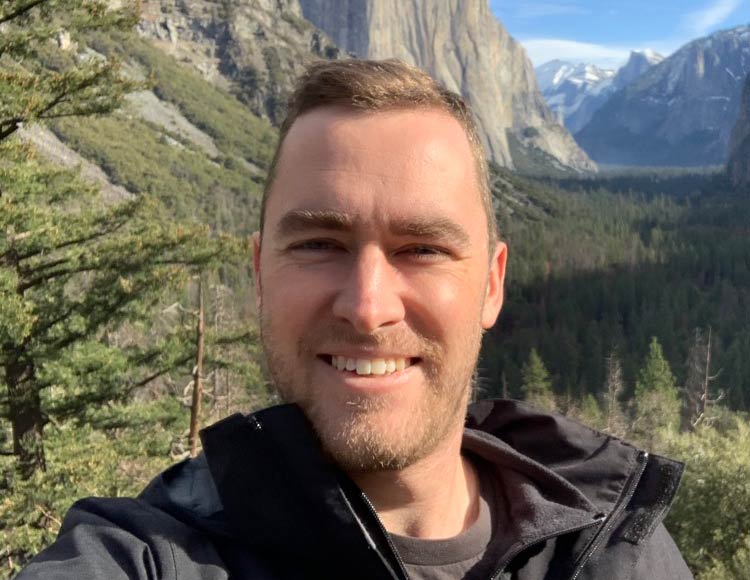 I'm a writer and graphic designer currently living in Turkey with my family. I enjoy learning language, great food (chicken kebab is a favourite at the moment) and experiencing places less-traveled.