Are you planning to travel around Turkey with your own car? You might be wondering about the car insurance situation in the country.
If you're bringing a vehicle into Turkey or purchasing a car in-country, insurance needs to be considered.
This guide will walk you through everything you as a foreigner need to know about car insurance in Turkey, including the different types, whether it's mandatory, and how to apply for one. Let's dive in!
Types and forms of car insurance in Turkey
Car insurance in Turkey comes in a variety of types. Each one of them has unique characteristics and covers specific liabilities.
Compulsory liability insurance
This one is known as "Zorunlu trafik sigortası", and as the name suggests, this mandatory policy insurance is the minimum level of traffic insurance required by the law for anyone who owns a vehicle in Turkey.
Compulsory liability insurance is a third-party insurance. This means that it's responsible for covering the liabilities and damage that a driver causes to other vehicles in the case of a traffic accident, including damage and loss of property.
In addition to other vehicles, this type of insurance is used to compensate for the bodily injuries of the other vehicles' drivers and passengers involved in the accident. The insurance coverage also extends to any pedestrians involved in the accident.
Compulsory liability insurance doesn't have a fixed value, and it covers any financial obligations until the material damages are repaired and the physical injuries are fully healed or stabilized. It also pays for compensation in the event of death(s) due to the accident.
The proof of compulsory liability insurance must be on the driver while using the vehicle at all times. The name of the driver, as well as any additional drivers that might use the car, must be included in the insurance policy.
Comprehensive traffic insurance
Comprehensive insurance is an optional traffic insurance policy that allows the owner of a vehicle to cover his own party under insurance protection. This means that it covers the physical injuries of the owner of the vehicle as well as material damage to the vehicle.
For that reason, this type of insurance is commonly known as "CAS-CO" insurance, which is short for "CAS-ualties and CO-llision" insurance.
Unlike mandatory traffic insurance, comprehensive insurance comes in a variety of types and coverage options.
This means that the exact aspects that the insurance policy compensates for can vary depending on the insurance. Here's a quick look at some of the common coverage aspects included in this type of insurance:
Car accidents, whether with other vehicles or not. This includes collisions, falls, rolling, etc.
Vandalism and damaging the vehicle on purpose by other parties
Theft and theft attempts, including the whole car or specific parts
The vehicle catching on fire
Ideally, limited or "dar" insurance policies will only cover one or more aspects while full or "tam" policies will cover the car and the driver completely. Custom and extended insurance policies also exist, which are known as "genişletilmiş".
Similar to compulsory liability insurance, you need to include the names of any additional drivers of the vehicle to be covered in the insurance policy, which usually comes at an extra cost.
Roadside assistance insurance
Roadside assistance is a type of insurance that covers the expenses associated with a car engine breaking down. It also includes other issues that might end up disabling the car or preventing it from working properly.
The insurance policy also covers the costs of emergency roadside services if your car breaks down on the side of the road, including repairs and towing services.
Although it's a standalone type of insurance, some comprehensive insurance policies, especially full-coverage ones, might also include roadside assistance as part of their coverage policies.
Keep in mind that roadside assistance insurance only covers cars breaking down accidentally.
This means that you may not be able to claim the insurance if you were excessively speeding, driving under the influence, engaged in street racing, etc. It also doesn't cover car breakdowns caused by natural disasters, riots, strikes, etc.
How much is car insurance in Turkey?
The exact cost of any car insurance policy in Turkey, whether mandatory or not, can vary significantly due to various factors, such as:
The type of vehicle: This includes whether the vehicle is a regular automobile, truck, pickup truck, van, industrial vehicle, etc.
The city where you apply for the insurance: This is because accident coverage rates vary from one city to another, which is factored in while estimating the cost. For example, Istanbul usually has the highest rate while cities like Trabzon and Adiyaman have the lowest ones.
The brand and model of the vehicle: This includes its manufacturing year
The vehicle's mileage: This describes how old the car has been on the road and how likely it is to break down and cause accidents
The driver's record: This includes the driver's license tier, and whether they were involved in previous accidents.
According to data by Sigortam, the median cost of car insurance in Istanbul is estimated at 2,820 to 11,199 TL, depending on the tariff level code.
Similarly, the coverage limit of mandatory liability insurance can vary depending on various aspects, especially the type of liability involved.
For instance, the same report shows that health damage is limited to 1,200,000 TL per person and 6,000,000 TL per accident.
Things to keep in mind about car insurance in Turkey
Now that you know more about the different types of car insurance in Turkey and how they work, here are some essential points to consider:
You are not allowed to drive without the mandatory insurance
As previously mentioned, minimum traffic insurance in Turkey is mandatory. This means that you're not allowed to drive on country roads until you have one.
In fact, the penalty for driving without one (even if you have it but aren't carrying it) can include heavy fines as well as driving bans for a considerable amount of time.
Your vehicle can be impounded to a car parking lot, and you won't be allowed to access the vehicle until you pay a fine and present valid insurance.
It gives you peace of mind
Insuring your vehicle gives you peace of mind by handling most of the financial obligations associated with a car accident.
Even if you drive carefully, accidents and unexpected surprises can always happen. In that unfortunate case, car insurance policies could save you millions of Turkish Liras, especially if the other party's vehicle is heavily damaged or the driver is badly injured.
Having insurance saves you the hassle of disputes with other drivers, as you'll only need to exchange your insurance details and move along.
No-claim discounts
Turkey uses a no-claim discount system. This one is also known as "Hasarsızlık İndirimi" or "bonus-malus system" where the rate of the insurance tariff can fluctuate depending on your claims.
In other words, if you're involved in many accidents and had to be covered for liabilities multiple times, your annual insurance fees will increase. However, if you didn't need to claim the insurance throughout the year, the fees will decrease.
Keep in mind that the discount rates can range from 5% to 60% depending on how many years have gone by without making a claim.
This concept applies to the drivers, not the vehicles, so it transfers with you from one vehicle to another.
What you need to apply for car insurance in Turkey
If you want to apply for car insurance in Turkey, you should follow this guide. The exact steps might vary from one provider to another, but the general process is the same:
Contact the insurance providers or carriers you want to subscribe to and fill out the car insurance application form provided by the company.
Wait for the companies to come back to you with their offers, including the annual fees and coverage limits.
Choose the car insurance provider that suits you the most. Keep in mind that some of the offers are only valid for a small amount of time (around a couple of weeks).
Prepare all the necessary documents that the insurance provider might require. These usually include your passport or ID, car registration, and proof of vehicle inspection in Turkey.
Final thoughts
As you can see, a minimum level of car insurance is mandatory in the country, so you have to keep that in mind if you want to drive on Turkish roads. You can easily apply for insurance, and there are plenty of insurance providers to consider, such as Anadolu Sigorta, Allianz Sigorta, AXA Sigorta, Ankara Sigorta, Eureko Sigorta, and more.
If you don't want to worry about car insurance, and buying your own car, why not try a car rental: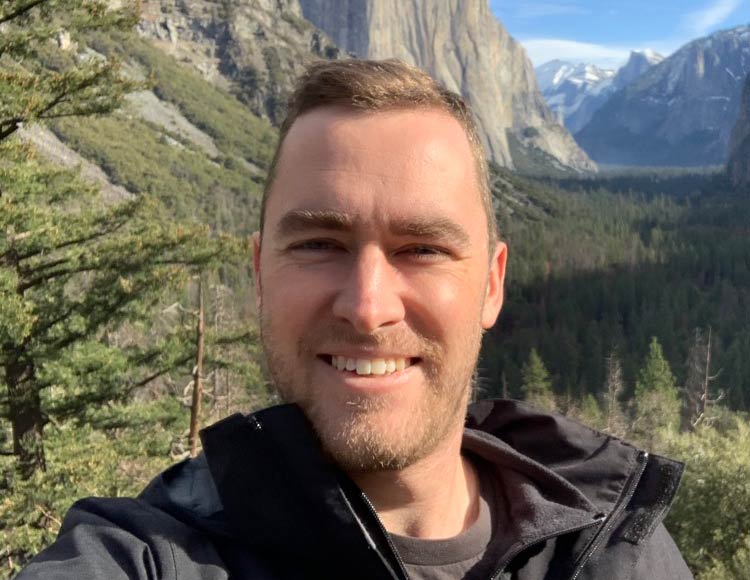 I'm a writer and graphic designer currently living in Turkey with my family. I enjoy learning language, great food (chicken kebab is a favourite at the moment) and experiencing places less-traveled.