Turkey is an incredibly fascinating and diverse country that straddles two continents and stretches over 785,000 square kilometers.
If you're planning to major cities like Istanbul and Antalya, you shouldn't miss out on all the beauty in between!
One of the best ways to explore as much of the country as possible is through a rental car. Today, we'll show you how to rent a car from Istanbul to Antalya in a brief step-by-step guide. Let's jump right in!
How to rent a car from Istanbul to Antalya
Since many people prefer renting cars through their travels in Turkey, the process is becoming more and more streamlined recently. Here's how it goes.
1. Make sure that you're eligible to drive a car in Turkey
The first thing you need to consider while renting a car in Turkey is whether you're eligible to do so.
Minimum rental age
For starters, the legal driving age in Turkey is 18 years old. However, you need to be at least 21 years old to be able to rent a vehicle. Additionally, the age limit may vary from one company to another, as some companies only rent cars to individuals older than 25 years old.
Driving experience
Driving on foreign roads requires some experience to handle unexpected surprises, especially if you come from a country that drives on the left side of the road like the UK. (you drive on the right side of the road in Turkey)
For that reason, many Turkish car rental agencies will only allow you to rent their cars if you have a minimum of two or more years of driving experience.
2. Prepare all the necessary documents
If you've established that you're eligible to drive in Turkey, you'll need to prepare some essential documents to rent a car in the country.
Valid driver's license
To drive a car in Turkey, you need to have a valid driver's license from your country. Luckily, you only need to issue a Turkish driver's license if you're going to drive in Turkey for longer than 6 months.
Also, you won't need to carry an International Driving Permit (IDP) if your license is printed in Latin letters. However, you might still need to get an endorsement or equivalent from your government to drive abroad.
Valid passport and visa
Car rental companies will only let you rent their cars if your visa covers the duration of the rental and your passport is valid for the following 6 months.
Car insurance
Traffic insurance is mandatory in Turkey, so you must get insurance along with the rental car to avoid legal troubles and fines.
The price of the insurance will vary depending on your trip duration, so you have to keep that in mind.
Luckily, full insurance is quite cheap in Turkey, so it won't mark a dent in your wallet. You also need to buy additional insurance for every person who might drive the rental car with you.
3. Contact car rental services and get a quote
Just like your accommodation, it's always best that you get your car rental arranged before you arrive in Turkey.
This saves you the extra costs of renting a car on the spot and allows you to take your time while picking the most convenient and cost-effective deal for you.
There are plenty of car rental services in Turkey that offer rentals from Istanbul to Antalya, such as Turkey Car, Discover Cars, and Europcar,
Also, you can use various websites to look up various options and pick the ideal car size and rate for you. Here we have included an online tool to find the best car rental option.
Most car rental services will provide a wide range of car options at varying prices. Make sure that you use filters to use Istanbul and Antalya as pickup and dropoff locations for accurate pricing.
4. Pick the most suitable offer
After browsing through the available options, select the deal that is most suitable for you and complete the booking details according to the company's requirements.
Make sure that you check online reviews for the company to make sure that the cars are in good shape and maintained regularly.
5. Head to the car pickup point
After landing in Turkey, you should head to the company's office to sign off the paperwork necessary for the rental. This should also include the standard liability contract.
Keep in mind that your credit card will reserve a certain amount of money (between $100 to $1,000) as a deposit for the rental.
The company will then lead you to the pickup point of the car. An employee will usually come with you to mark any dents/damages that are already in the vehicle.
How much does it cost to rent a car from Istanbul to Antalya?
Car rental in Turkey is quite cheap, especially when compared to other countries in Europe. The pricing system is per day and will vary depending on the car brand and overall condition.
You can find cars as cheap as $10 to $15 (USD) per day. However, good quality cars usually cost an average of $25 to $30 per day.
Best alternatives to car rentals from Istanbul to Antalya
If you don't think that car rental is suitable for you, here are some alternative options to consider while traveling from Istanbul to Antalya.
Car service hire
If you haven't been driving in a while, the best alternative to car rentals is car service hires. This one provides a driver with the car.
This one saves you the trouble of navigation, paying for gas, and licensing/insurance procedures all the while having the freedom to explore the roads. The only drawback here is that car hires can be quite expensive in comparison.
Bus services
There are plenty of buses and shuttle services that travel between Istanbul and Antalya. The advantage here is that they're among the cheapest methods to travel between cities while enjoying the beauty of the road trip.
The downside of buses is that they're limited to certain schedules and are relatively slow when compared to other options. This makes them slightly uncomfortable on long-distance rides (up to 11 hours).
Domestic flights
Domestic flights are more expensive but they're incredibly fast, as you can travel from Istanbul to Antalya in as little as 75 minutes.
A big drawback of this method is that you miss out on the exploration experience of driving to Antalya.
Compare flight costs here:
Tips to keep in mind while renting a car from Istanbul to Antalya
Lastly, here are some helpful tips to consider while renting a car for the trip.
Rent diesel cars
As we mentioned, car rentals in Turkey are pretty cheap, compared to purchasing a car, but unfortunately, fuel can be expensive. To save on gas bills, we highly recommend that you go for a diesel-powered car. 
Also, consider going for cars known for their fuel efficiency, such as Ford Mondeo, Skoda Superb, or Opel/Vauxhall Astra. Most rental cars are stick-shift, but you can find some automatic transmission cars as well.
Take several pictures of the car before taking off
Take some pictures of the car to mark all the dents and scratches that it already has when you arrive at the pickup point.
You can also send the pictures to the rental company to avoid conflicts regarding new scratches.
If your super concerned about this you can opt for peace of mind by going for full-insurance coverage, which is also pretty affordable in Turkey.
Familiarize yourself with the Turkish traffic rules and essentials
Turkish roads are relatively safe and there are plenty of road signs everywhere. However, it's still a good practice to familiarize yourself with basic traffic-related terms and signs.
Avoid exceeding the speed limit by more than 10 km/h to avoid heavy fines. You should also keep a note of all emergency service numbers, including police, paramedics, towing services, etc.
Get a Turkish sim card and install a reliable navigation app
Instead of spending a lot of money on Roaming data consumption, you should buy a local sim card from a reliable carrier and use it for mobile data instead. This can help you navigate easily using map applications while saving a lot of money.
Google Maps is pretty accurate in Turkey and it provides highly accurate estimations of trip duration and traffic conditions.
Make sure that the car has an HGS system for toll payments
Many Turkish highways and bridges have tolls. We highly recommend renting a car with a functional automatic High-Speed Toll System (HGS) installed because some booths don't accept credit cards or cash.
Don't forget About child seats
If you're traveling with children, you should make sure that they stay in the backseat (children above 10 years old can sit in the front). Also, babies and toddlers under 35 kg (77 lbs) must use appropriate child seats and restraints.
Helpful tip
We're not sure what the legal requirements are for child seats in Turkey. Children and toddlers regularly travel in taxis without child seats – at least that has been our experience.
Final thoughts
There you have it! A helpful guide that walks you through all the steps to rent a car from Istanbul to Antalya.
As you can see, the process is pretty simple as long as you're eligible to drive in Turkey. The prices are incredibly cheap, so you can save a lot of money while enjoying the cross-country experience!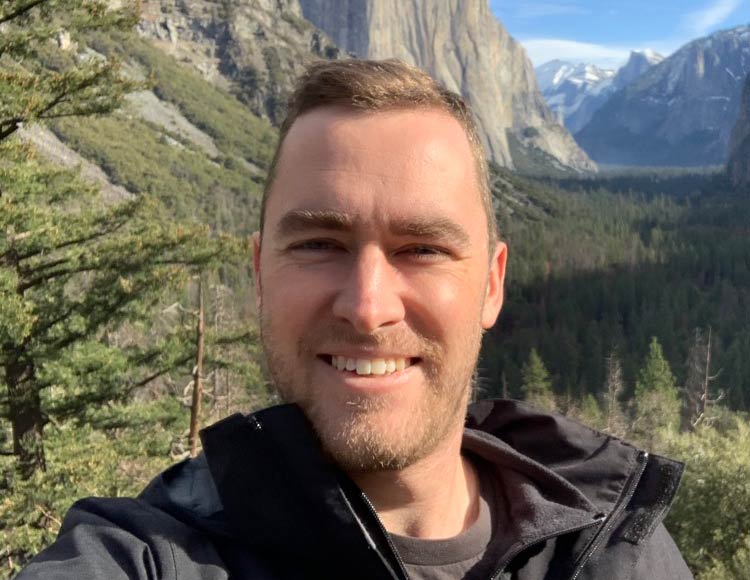 I'm a writer and graphic designer currently living in Turkey with my family. I enjoy learning language, great food (chicken kebab is a favourite at the moment) and experiencing places less-traveled.