Living and working with young children can be a tough ask without any help. Childcare is an important consideration when it comes to moving as a family to Istanbul.
What language is used in Turkish day-care centres?
Are you looking for childcare where the teachers speak both English and Turkish? There are plenty of those in Istanbul. But you may have to travel further or intentionally rent a house nearby.
Helpful tip
When we first moved to Istanbul, we searched for a day-care centre or preschool that would suit our daughter. After researching our options, we settled on a centre that was within walking distance to our home.
In our case, our daughter's preschool teachers only speak Turkish, but we like that, as she is immersed in the Turkish language (and she gets plenty of English at home with us).
You may be apprehensive about dropping off your English-speaking child to a completely Turkish day-care centre. We certainly were at first. But we've been very happy with the preschool.
When our daughter first started preschool in Turkey, we considered giving her flashcards so she could communicate, "I need to go to the toilet", "I'm hungry", "I'm sad, can I have a hug?" etc. But after talking with her teachers, it didn't seem necessary.
The routine in a day-care centre means children's needs are taken care of in a timely manner. They are fed and taken to the toilet regularly. Teachers are generally able to see when a child needs comforting. Our daughter puts up her hands for a hug and her teachers understand what she wants.
Best English-speaking childcare options in Istanbul
It's worth getting recommendations for childcare from parents in your area. They know which facilities have good reputations and which don't. We found that the best place to ask about childcare is with other parents at the local playground.
If you're looking for a day-care centre in Istanbul where English is spoken, there are a few good options.
The British International School
Kilyos Cad. No:277 Zekeriyaköy, Sarıyer and Etiler Mahallesi Cengiz Topel Caddesi, Tuğcular Sk. No:27, 34337, 34337 Beşiktaş/İstanbul
The British International School has a preschool for international children aged 2-5 years old. They are open from 8:30am-3:30pm and the campus is guarded 24 hours a day. Children participate in storytelling, craft, music, sensory play, physical education and literacy and mathematics. It has 2 campuses in Istanbul, one in Sarıyer and one in Beşiktaş.
Helen Doron Etiler
Levent, Gazeteci Ümit Deniz Sokağı No: 12, 34330 Beşiktaş/İstanbul, Türkiye
All activities at Helen Doron centres are done in English. They has several centres in Istanbul, including in Sultangazi, Fatih and Ataşehir.
Mama Montessori
Mashattan Sitesi, Akasya Sokak 2, T107-2, Maslak – Sarıyer, Türkiye
If you like learning that is practical and that takes its inspiration from daily life, then you might consider Mama Montessori. Activities are based on children's interests and they learn in a comfortable environment of both Turkish and English.
KEP Anaokulu
Levent, Levent Gönüller Aralığı, Sümbül Sk. D:No:8, 34330 Beşiktaş/İstanbul
KEP's preschool program is completely in English. They have beautiful garden spaces with a gym and a music room. Children rotate through these areas during the day and learn through a mixture of free play and planned group activities.
Early Birds Preschool
Levent, Güllü Sk. No:20, 34330 Beşiktaş/İstanbul, Türkiye
Early Birds Preschool is another English-only centre in Istanbul. Their daily schedule includes circle time, garden play, arts and crafts and music and dance. Teachers encourage creativity and exploration and positive social behaviours like sharing and cooperation.
International Small Hands Academy
Etiler, Yıldızçiçeği Sokağı No:31, 34337 Beşiktaş/İstanbul, Türkiye
Small Hands is preschool for children aged 2-6 years old where children are encouraged to learn through inquiry and play. They have four branches in Istanbul, Etiler and Rumelihisari on the European side, and Selamiçeşme and Çekmeköy on the Asian side.
Brightkids International Preschool
Cemil Topuzlu Caddesi İş Bankası Blokları A2, Fenerbahçe Mahallesi, İş Bankası Konut Sitesi Sokak, 34726 Kadıköy/İstanbul
BrightKids is an international kindergarten for children aged 3-5 years old. They have 4 locations in Istanbul; Etiler, Fenerbahçe, Çiftehavuzlar and Ataşehir. All classrooms have both a native English teacher and a Turkish teacher to suit the mixture of Turkish and foreign children that attend.
Casa Bimbi Trilingual Education Center
Akarsu yokusu sokak.30/ 4 floor, 34433 Beyoğlu/İstanbul, Türkiye
Casa Bimbi is a multilingual preschool for children aged 2-6. Teachers speak English, Turkish and Italian. Activities are inspired by the Reggio Emilia approach which encourages a village-style approach where parents, children and the community are all essential parts of the learning process. One downside is that there is no outdoor space here. However, children still do plenty of physical activities indoors and locals rave about this preschool.
Private and public childcare
Childcare cost in Istanbul
This varies with each centre of course. One day-care near us in Istanbul costs 5,000 TL a month ($257 USD) for 3 mornings a week and 6,000 TL a month ($308 USD) for 5 mornings a week.
The government in Turkey does not subsidise private day-care, like in some countries, so you'll have to look around for one that fits your budget. Istanbul is one of the most expensive cities in Turkey, so you'll be more likely to find cheaper rates in cities like Izmir, Ankara and Bursa.
Public preschools in Istanbul
Most preschools are private in Turkey; however the government is working to set up a system of free preschool services. In some major cities like Istanbul there are some free preschool services that are being set up and paid for by the municipality. You can ask at your local public school if they have a preschool service.
Common questions about Turkish day-care
Do Turkish day-care centres have an orientation when children start?
Some centres offer orientation sessions where children visit to get acquainted with the teachers and other children. It's worth saying yes to this. You and your child will have a chance to get comfortable with the setting before needing to say goodbye (seperating can be just as hard for parents as for children).
If the service does not offer this kind of orientation, then they will probably offer a tour of the centre. You might want to bring the whole family on the tour so you can all get an idea of what it's like.
Day-care staff in Turkey often suggest leaving children for an hour or two for the first week. The time is usually lengthened till your child is able to manage whole days. Let's face it, it is exhausting to be around new people, especially when you don't share a language. Your child will probably need a nap or some time to unwind after day-care.
How will I communicate with my child's Turkish teachers?
All day care-centres are different, but usually you can send a message to the administration staff if you want to check how your child is doing. In our case, we message the preschool teachers on WhatsApp and they send us videos of our daughter at the end of the week.
Getting videos and photos is a great way to see how your child is doing, especially at the beginning when they are settling in. And if you have relatives in another country, sending them videos and photos from day-care is a nice way to keep them in the loop.
How do I communicate with staff if I can't speak Turkish?
If you don't speak the same language as the staff, you'll still be able to communicate using Google Translate. You'll just need to be patient as it takes time to type questions and wait for answers (you can also the conversation mode on Google Translate, but we find that can be awkward to use).
Another option is to text questions to the staff in Turkish and they can reply when they have time.
Will my child come home speaking Turkish if I enrol him/her in a Turkish day-care?
If your child has started at a Turkish day-care, it won't take them long to come home with new phrases or songs in Turkish. However, children understand much more than they can speak at first, so don't be surprised if they can't translate on command. Speaking Turkish will come after they have had time to observe and understand what is happening around them.
Can I stay with my child as he/she settles in?
Being concerned about how your child will adjust is normal, especially if you have recently moved to Istanbul. And if you can't speak Turkish, there will be a lot of unknowns. You may hope to stay with your child as they settle in, but we haven't found a day-care that allows this. Generally, day-care staff discourage parents from staying, as it can prolong separation anxiety and take longer for your child to settle.
It's fine to ask if you can stay while your child settles in, but be prepared for a no.
Childcare services have different procedures around the world. It's worth reminding your child's teachers that they should feel free to contact you any time if your child is not coping or is upset and needs to be picked up early.
What activities are common in Turkish day-care centres?
Children are divided into babies, toddlers and preschool rooms in Turkey and there are specific activities for each age group. In the preschool room, children participate in school readiness programs and cover topics like numbers, the alphabet, colours, shapes, etc as well as music, dance and art.
If your child is learning Turkish, then all these topics will be helpful for them, even if they have previously covered them in English.
How safe are day-care centres in Turkey?
Like anywhere, you need to check the day-care centre for yourself to make sure you're comfortable with it before enrolling your child. You'll want to make sure that the centre is secure and that the staff don't let just anyone come inside to pick up the children.
While some people worry unnecessarily about safety in Turkey, it's worth doing due diligence anywhere when it comes to selecting childcare.
Note: It's also worth asking day-care staff if they take children on excursions and requesting that they get your permission before taking your child anywhere.
Will I need to pack lunch and snacks for my child?
You'll need to check with your individual day-care, but it's common for Turkish day-care centres to provide food. Lunch in a Turkish day-care centre is often pasta or rice with a side of meat, like chicken or beef köfte, as well as lentils, beans and fruit. Salad and soup are also popular, as is yoghurt, and a yoghurt- like drink called Ayran.
Will staff let me know if my child gets upset?
Yes, you can ask staff to call you if your child is upset. Usually, they first try to distract your child and cheer them up and will only call you if your child doesn't settle.
Things to know about Turkish day-care centres
Documentation
When you enrol your child at a Turkish childcare service, you'll need to show the staff a copy of both your and your child's Turkish passport. However the chances are that as an expat, you won't have a Turkish passport, and in that case you will need to show your residency permit (ikamet).
Payment
Payment in Turkey is usually by the month and you will need to check whether the staff prefer cash or bank transfer.
Operating hours
Generally, day-care centres are open from 7:30am to 6pm in Turkey, although some are open later. Preschools have shorter hours than day-care centres, roughly from 8:30am to 4:30pm.
Shoes
In Turkey, staff will meet your child at the door and will help them take off their shoes. Your child will be expected to wear slippers inside (socks are also acceptable). This is not just for child-care centres; it is a widespread Turkish custom and you'll be expected to take off your shoes when entering Turkish households, too.
Nap time
Most day-cares have cots for babies and mats and pillows for older children who still have a day nap. If your child doesn't nap anymore, then they will be given the option for quiet play or play outside.
Enrolment dates
Although preschool is not compulsory in Turkey and you can enrol at any time, the school year in Turkey runs from September to June, which means children usually start preschool in September.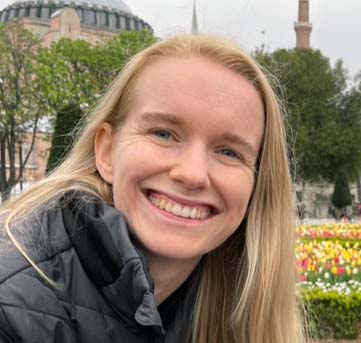 I'm a teacher and writer living abroad. I love languages, drinking lots of çay (tea) with friends, experiencing different cultures and going on adventures with my family.