Can a foreigner buy a car in turkey? If you have a valid resident permit, you can!
Purchasing a car in Turkey doesn't have to be stressful. It all starts with knowing the correct requirements and procedures. In this article we'll help you to understand those details so it makes it much easier.
The vehicle registration procedure and documents required for foreigners are basically the same as for Turkish citizens.
The big possible difference is that as a foreigner, you may be eligible for a tax exemption if you are purchasing a new car from an authorized dealer or a used tax-free car from another expat. We'll cover this issue in more detail, but first, what do you need to know to buy a car a in Turkey?
Requirements for buying a car in Turkey
Residence permit and tax number
As a foreigner, the first requirement for buying a car in Turkey is to have a valid residence permit. Without this permit, you will not be allowed to purchase a vehicle in the country. You must also obtain a Turkish tax number, which is necessary for registering a car under your name.
Valid driver's license
Having a valid driver's license is another crucial requirement. If you have a driver's license issued by your own country, you can use it in Turkey. However, depending on your country of origin, there may be additional requirements or limitations. It's advisable to research these rules or consult with local authorities before driving in Turkey.
Vehicle inspection and registration
When buying a car in Turkey, either new or used, the vehicle must be inspected, and proper registration procedures must be followed. For new cars, you will need the following documents:
Notary Bill of Sale
Sales Invoice
Highway Conformity Certificate
Special Consumption Tax (SCT) Receipt
Compulsory traffic insurance
If you are buying a used car, be mindful of the vehicle's condition and inspect it thoroughly.
When registering your new or used car, ensure that all required documents are prepared and submitted according to local regulations.
Choosing the right car
New vehicles vs. used vehicles
One of the first decisions you need to make is whether to go for a new or used vehicle. New cars come with the latest features, technologies, and warranties, offering a sense of security and reliability. They also tend to have lower maintenance costs, but may have higher purchase and insurance costs.
Used vehicles can be more affordable upfront but there may be hidden costs in terms of repairs and maintenance.
Buy a used car in turkey
Looking online will give you a good idea of what is available in the used car market. Some websites where you can search for a used vehicle are:
How much does a car cost in Turkey?
Unfortunately, as mentioned in our article on why cars are expensive in Turkey, it's cost substantially more to buy a new or used car in Turkey. The approximate cost of a new small car, such as a Volkswagen Polo, is around $800,000 TL ($30,000 USD).
Local brands and imported cars
When choosing a car in Turkey, you have the option to choose from local brands or imported cars. Local car brands, like TOFAŞ and Otokar, often provide more cost-effective options with lower maintenance and repair costs due to the availability of parts and service centers.
Imported cars, such as those from well-known brands like Volkswagen, BMW and Mercedes, offer a broader range of models that combine luxury and modern features. They tend to be more expensive than local alternatives due to import taxes and related costs.
Purchasing process: How to buy a car in Turkey
Paperwork and Payments
Once you've settled on the car and the price, you'll have to think about paperwork and payments. The vehicle registration procedure and documents required by foreigners are the same as for Turkish citizens.
Here are the key steps to follow:
Prepare the necessary documents, such as your residence permit, passport, proof of insurance, and a tax number. Ensure that all of these are valid and up-to-date.
If you're buying a new car, you may need to provide additional documentation, such as purchase invoices, warranty certificates, and technical inspection reports.
Head to the local notary office to finalize the paperwork and transfer the car ownership to your name. For some transactions, such as purchasing a car from another foreigner, the process may need to take place at the consulate of the seller's nationality.
Pay any applicable taxes, fees, and registration costs. Some foreigners may enjoy tax advantages when purchasing a car in Turkey, so make sure to enquire about these beforehand.
Finally, don't forget to update your car insurance policy with the new vehicle details.
Insurance and taxes
When buying a car in Turkey there are mandatory insurance requirements and annual vehicle taxes.
Mandatory insurance requirements
In Turkey, you are required to have a Traffic Insurance Policy to cover any possible damages that may occur to third parties.
Make sure to purchase the traffic insurance policy from a licensed insurance company in Turkey. You can also explore additional coverage options such as comprehensive insurance and theft protection to safeguard your vehicle further.
Annual vehicle taxes
When you own a car in Turkey, you are also required to pay annual vehicle taxes called "bandrol" tax. The tax amount varies depending on factors such as:
Engine size (centimeters squared)
Age of the vehicle
Fuel type
Foreigners' tax-free cars in Turkey (MA Blue plate cars)
As mentioned earlier, as a foreigner you may benefit from a tax exemption when purchasing a new car or bringing one into the country.
A tax free vehicle, also commonly known as a "blue plate" car in Turkey, hold a MA/MZ vehicle registration plate which shows it as belonging to a foreign resident. The vehicle registration is noted in the "blue licence" and is valid for the length of the owner's residency/work permit.
A foreigner who is approved for this benefit may buy a new car from an authorised dealer (or other expat) without paying the Special Consumption Tax (ÖTV – Özel Tüketim Vergisi) or Value Added Tax (KDV – Katma Değer Vergisi). When the car is sold from one foreigner to another this tax-free status remains.
The annual road tax (bandrol) must always be paid.
Who can buy a tax-free (blue plate) car in Turkey?
Foreign retirees
Foreign Work Permit holders
Foreign teachers and students
Foreign personnel working for NATO
Foreign press
Foreign diplomats and athletes
Who can't buy a tax-free (blue plate) car in Turkey?
Turkish citizens are not able to buy tax-free cars from foreigners or drive them. People who also cannot buy a blue plate car are:
Dual citizens with one of them being a Turkish citizen
Foreigners married to Turkish citizens
Foreigners under 18 years old
Foreigners who own a house in Turkey
If you're selling your car you can only sell blue plate cars to other foreigners or take it home when you leave the country.
This tax-free benefit is only available for one car per residence card holder. Only related family members can drive the car.
You can find more about buying tax-free vehicles on websites such as Taxfreecar.
If you already own a car in Turkey or are looking to buy, keep track of these insurance and tax requirements as they can change over time and at short notice.
We hope you have a smooth, hassle-free, and enjoyable experience buying a car in Turkey.
Disclaimer
We do our best to provide the most accurate and helpful information, but rules and procedures can change at short notice. Your experience could be different depending on your country of origin and the locality and office you attend. For the most current information check official government sources and speak to a local attorney or professional.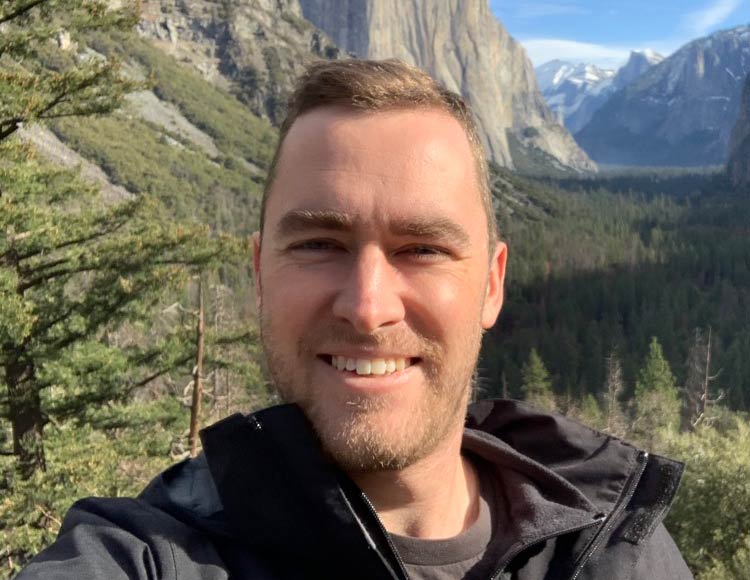 I'm a writer and graphic designer currently living in Turkey with my family. I enjoy learning language, great food (chicken kebab is a favourite at the moment) and experiencing places less-traveled.