Being Vegan in Istanbul
For all the vegans out there, Istanbul has some great restaurants for you. 
Vegan food in Turkey is just taking off, with more and more vegan-only restaurants popping up all the time. And if you are happy to go to traditional restaurants that also offer vegan options, you will be spoilt for choice.
Although Turks love their meat, their vegetable dishes just as famous.
We've compiled a list of our favourite vegan restaurants (with some recommendations from other expats who live in Istanbul, too).  
Meat is surprisingly expensive in Turkey, so if you're on a budget then you'll often save money by eating vegetarian or vegan.
Vegan-only restaurants in Istanbul
Quite a few restaurants in Istanbul have vegan options, but there are less that only offer vegan food. Here's our list of the best vegan restaurants in Istanbul: 
Vegan Istanbul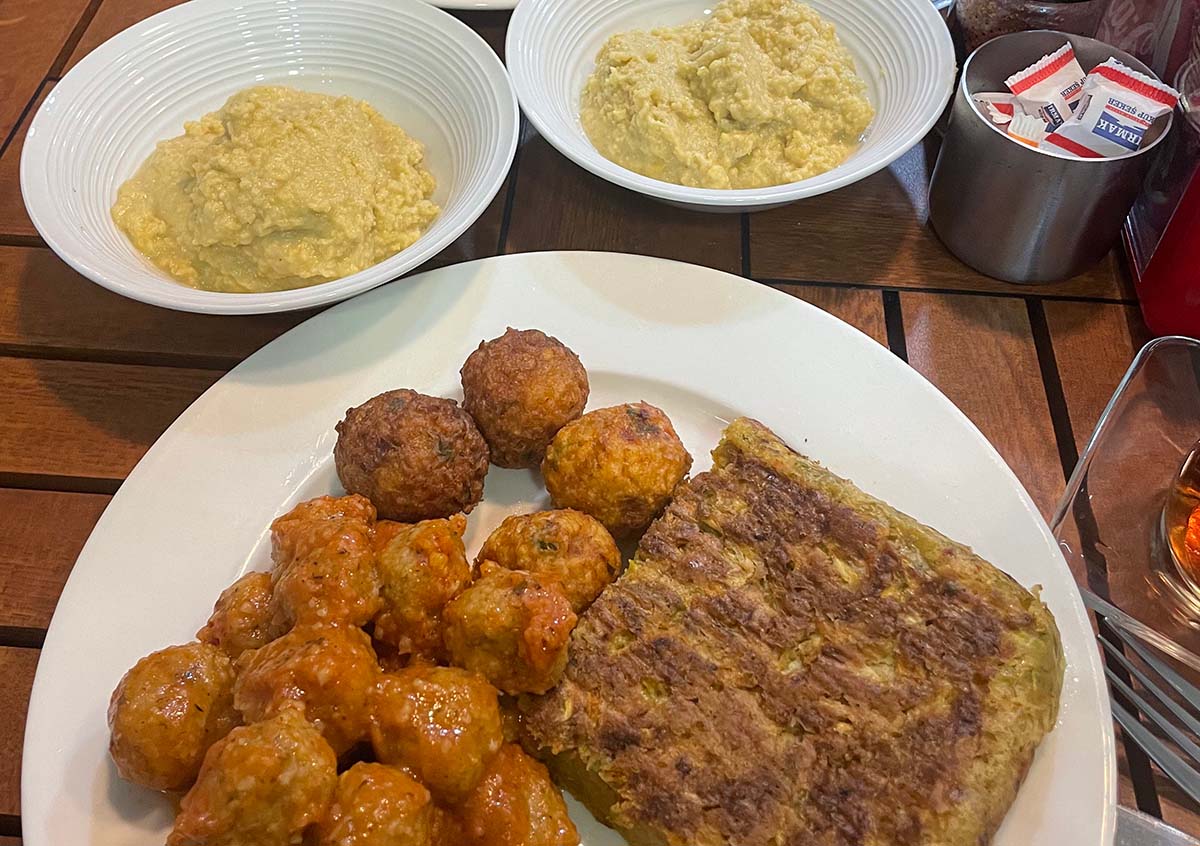 Firuzağa, Türkgücü Cd. No:51, 34425 Beyoğlu/İstanbul, Türkiye
Vegan Istanbul is one of the cheapest restaurants we've found in Istanbul. They have a wide range of ready-made vegan dishes, like the classic eggplant dish şakşuka, lentils, beans, fried potatoes, hommus, rice, soup and the Turkish pizza lahmucun which they make to order. They have vegan baklava, as well as chocolate balls (our favourite), chocolate cake and cookies. They offer deals if you choose either 3 or 4 options from their menu. We find that it's sometimes cheaper to order food there than to cook at home, so it is one of our regulars.
Falafel Koy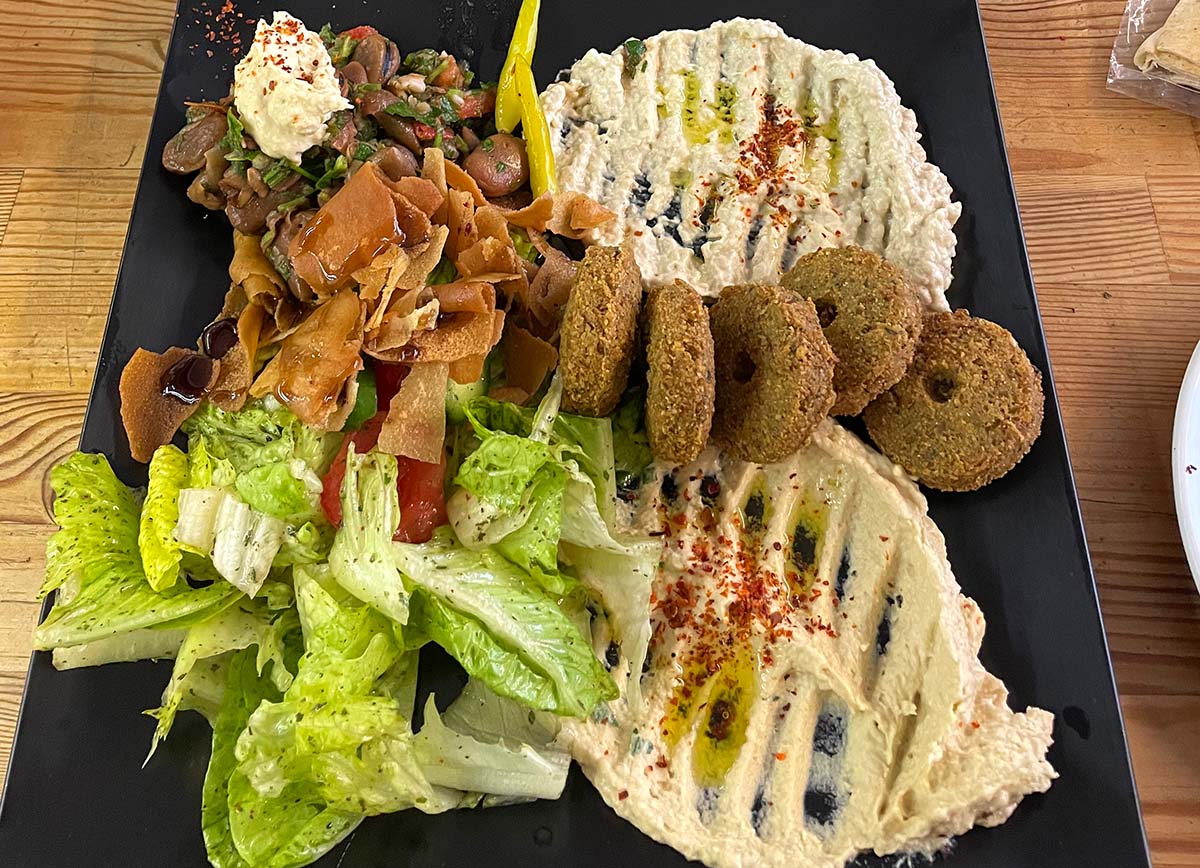 Şahkulu, Kumbaracı Ykş. No:69, 34421 Beyoğlu/İstanbul, Türkiye
If you love falafels, then you'll find it easy to be a vegan in Istanbul. There are plenty of vegan falafel restaurants around, as falafel wraps are a popular lunch option in Turkey.
Falafel Koy is a cheap restaurant that is highly rated. The star of their menu is falafels, no surprise there. They offer delicious sides, like hummus, baba ganoush and salad along with their falafel plates and wraps. For a small restaurant their drinks menu is impressive. You can get fresh juices, homemade lemonade, smoothies, milkshakes, frappes, coffee and tea. They have a cute seating area inside and friendly staff (it's a family-run business).
Bi Nevi Deli
Etiler, Dilhayat Sk. No:10/1, 34337 Beşiktaş/İstanbul, Türkiye
Bi Nevi Deli is loved by locals for its healthy western-style dishes and has won an award for the best Vegan restaurant in Istanbul. Their Mexican veggie bowl and acai bowl are favourites on their menu, as are their vegan cheesecake and snicker bars. They offer coffee with coconut and almond milk and are reasonably priced for what they offer. It's a beautiful restaurant with seating inside and a peaceful seating area on the patio.
Vegan Food Cartel
Katip Mustafa Çelebi, Abdullah Sk. No: 16, 34437 Beyoğlu/İstanbul, Türkiye
Vegan Food Cartel has lots of choices on their menu, from burgers to pizza, salads, wraps, etc. If you're craving meat then they have options that are just as good as the real thing. Their prices are reasonable and they have both indoor and outdoor dining. They provide veganised versions of popular Turkish dishes and regulars rave about their Shish kebab. You'll also find a bacon and steak cheeseburger, steak wrap, curry chicken and Caesar salad on their menu.
Vegan Dükkan Lokanta Cihangir
Sıraselviler Cad, Soğancı Sk., 34433 Beyoğlu/İstanbul, Türkiye
Vegan Dükkan Lokanta is a local favourite in artsy Cihangir with vegan food as well as gluten free choices, like zucchini pizza and spaghetti toast. You can get a traditional Turkish breakfast here with vegan cheese. It's a bit pricey but the food is great quality and it's super cute and cosy inside.
Falafella
Caferağa Moda Cd. No:53A, 34710 Kadıköy/İstanbul, Türkiye
Falafella is another inexpensive falafel restaurant that is completely vegan. Their eggplant wrap is one of the best wraps we have ever tasted, and they also have falafel burgers and Lebanese and Palestinian mezzes. Take-out is popular here, but they do have a little patio/seating area out the back. It is a family run business and the staff are friendly which gives it a nice atmosphere.
Helpful tip
They are only open for lunch so don't go before 12pm. In addition to the Kadıköy location, they also have a restaurant in Beşiktaş.
Vegan Community Kitchen
Ayvansaray, Lavanta Sk. No:14, 34087 Fatih/İstanbul, Türkiye
Everyone has to try a doner kebab when in Istanbul and customers rave about the doner kebab in this cozy restaurant in beautiful Balat. If you're in the mood for homestyle cooking with fresh local ingredients, be sure to put this one on your list. And while you're there try the vegan meatballs and tiramisu.
Vegan-friendly restaurants in Istanbul
Although these restaurants aren't completely vegan, we had to include them as their vegan choices are excellent.
Pilav House, Kadıköy
This 2-story eatery has a simple menu. One of their main dishes is nohut with pilav, which is simply chickpeas and rice. But the rice is cooked in stock and is delicious on its own. It's often cooked in butter, so vegans will need to ask for a butter-free version. Our daughter can be a little fussy with food but she loved this! It's budget friendly, rivalling Istanbul's famously- cheap soup restaurants for price. We live on the European side now but whenever we cross the Bosporus this is one of our first stops.
Tarihi Kalkanoğlu Pilavcısı
Kuloğlu, Ayhan Işık Sk. 16/A, 34435 Beyoğlu/İstanbul, Türkiye
Another pilav (rice) restaurant, this humble eatery is just off Istiklal Street in Taksim and their fasulye with pilav (beans and rice) is our go-to comfort food. They have complimentary chillies on the table and you can order a side of pickles which gives it a nice zing.
Çorba Evi Karaköy
Kemankeş Karamustafa Paşa, Mumhane Cd. No:35, 34425 Beyoğlu/İstanbul, Türkiye
Soup in Turkey is called çorba and most restaurants have it on their menu. Not only is it probably the cheapest thing to eat in Istanbul, but it's generally vegan unless it specifically says something like Tavuk Çorba (which means chicken soup). It is said to be a common hangover food and is eaten by Turks at all times of the day.
The loft seating is cute at Çorba Evi. They have around 15-20 soups to choose from, with clear listings on the blackboard for vegan options.
You order by pointing out the soup you want and indicating whether you want to eat in or take-out. Once you're seated, the staff will bring you bread rolls and croutons. You'll find chilli and oil and lemons as condiments on your table for the perfect spice and flavour. Be sure to try the mercimek (lentil) soup.
Tahin
Kemankeş Karamustafa Paşa, Mumhane Cd. 41A, 34425 Beyoğlu/İstanbul, Türkiye
Tahin is a Lebanese restaurant that has delicious vegan food, although they have some meat options as well. They make a falafel plate with hummus, tabouleh and fried potatoes. This is our number one take-out place for falafels as they offer home delivery.
(On a side note, if you're a fan of hummus, they have lots of choices, including hummus with beetroot, pine nuts, avocado, or even spicy hummus with cumin, parsley, or garlic). They have locations in Kalikow, Nisantishe, Beşiktaş and Ataşehir, along with their Beyoğlu restaurant.
Badem
Merkez – No B, Abide-i Hürriyet Cd No:41, 34384 Şişli/İstanbul, Türkiye
Badem is a tiny family run eatery in Osmanbey. You can ask the staff which dishes are vegan and they will point them out for you. You can choose 2, 3 or 4 options from their menu to make up a meal. They have a cosy ground floor seating plus a loft. Customers like their affordable prices and the wide range of choice when it comes to salads and mezzes. Whether you like tahini curried cauliflower, lentil kofte, bulgar balls, zucchini salad or stuffed peppers, you'll find something to love. While you're there be sure to try their incredible desserts!
Resto Han
Hoca Paşa, Darüssade Sk. No:6, 34110 Fatih/İstanbul, Türkiye
Although Restro Han is not a strictly vegan restaurant, it has popular vegan options including Bombay beans, piccolo mushrooms, and a colourful roast vegetable platter. The ambience makes it the perfect place for a date and you might even get to enjoy live music while you're there. Prices are a little high but still reasonable considering it's a high-end restaurant.
Hidden Garden Restaurant
Binbirdirek, Peykhane Cd. No: 14/A, 34122 Fatih/İstanbul, Türkiye
The Hidden Garden Restaurant was voted travellers choice by Trip Advisor for 2022. It has seating indoors and a leafy terrace outdoors. Their vegan options are excellent, even though prices are a little expensive. Customers are often treated to complimentary tea and baklava on the way out.
Ordering vegan food in Turkey
It's not difficult to order vegan food in Istanbul. You can check if a dish is meat-free by asking in Turkish if it is 'etsiz'. Just add 'siz' to a word to ask if it 'something-free', for example the word for butter-free is 'yağsız'.
Yağ = butter and siz = free: yağsız
Et = meat and siz = free: etsiz
Knowing a few vegan-related phrases in Turkish will expand your dining choices in Istanbul, no need to stick to purist vegan places, unless that's what you want.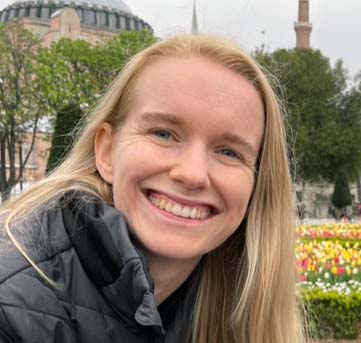 I'm a teacher and writer living abroad. I love languages, drinking lots of çay (tea) with friends, experiencing different cultures and going on adventures with my family.