If you've ever wondered whether Ikea is different in Turkey, you're not alone. As one of the world's largest furniture retailers, Ikea has a significant presence in Turkey, with seven stores and two order and delivery points across the country.
How does IKEA in Turkey compare to IKEA in other countries?
Probably the main thing that is different with Turkish IKEA stores is their location.
In Europe, the USA or Australia, IKEA stores are usually in the suburbs as people prefer to drive. But in Turkey, where people rely much more heavily on public transport, IKEA stores are often located in huge shopping centres that are connected to metro lines.
Store Layout
The layout of IKEA stores in Turkey is similar to that of other countries, with a focus on creating a comfortable and welcoming environment for customers. However, there are some differences in store layout due to local market conditions and cultural preferences.
For example, IKEA in Turkey places a greater emphasis on traditional Turkish design elements, such as patterns and colors, in its store displays.
IKEA has adapted its store layout to accommodate the smaller size of apartments and homes in Turkey, with a focus on space-saving solutions and multi-functional furniture.
How many IKEA stores are there in Turkey?
IKEA has 7 stores in Turkey – 3 in Istanbul, and the others in Adana, Bursa and Izmir, with 2 pick up points in Bodrum and Adana.
IKEA Turkey Istanbul
IKEA Bayrampaşa
Forum İstanbul AVM
Kocatepe, Paşa Cd No:1, 34045 Bayrampaşa/İstanbul
IKEA Kartal
Anatolium Marmara AVM
Anatolium Marmara Alışveriş Merkezi Soğanlık Yeni Mahallesi Soğanlık D-100 Yan yol Cad. B Blok No: 72, D:1, 34400 Kartal
IKEA Ümraniye
Meydan AVM
Fatih Sultan Mehmet, Balkan Cd. No:62, 34771 Ümraniye/İstanbul
IKEA Antalya
Agora AVM
Altınova Sinan, Altınova Sinan Mahallesi Agora Alışveriş Merkezi, Antalya Cd. No:14, 07170 Kepez/Antalya
IKEA Ankara
Anatolium Ankara AVM
Akşemsettin, Doğukent Cd. No:215/A D:1, 06480 Mamak/Ankara
IKEA Bursa
Anatolium Bursa AVM
Demirtaş Dumlupınar, Terminal Cd. No:487, 16245 Demirtaş Dumlupınar Osb/Osmangazi/Bursa
IKEA Izmir
Forum Bornova AVM
Kazımdirik Mahallesi, 372 Sokak No 34, Forum Bornova No:34, 35030 Bornova
IKEA Bodrum delivery point
Konacık, Merkez Mahallesi Avenue AVM, Atatürk Blv. D:25 D:29, 48400 Bodrum/Muğla
IKEA Adana delivery point
J Blok 13 / A Yeni Mahallesi Yeni Mahalle M1 Adana Alışveriş Merkezi No:87071, 01360 Seyhan/Adana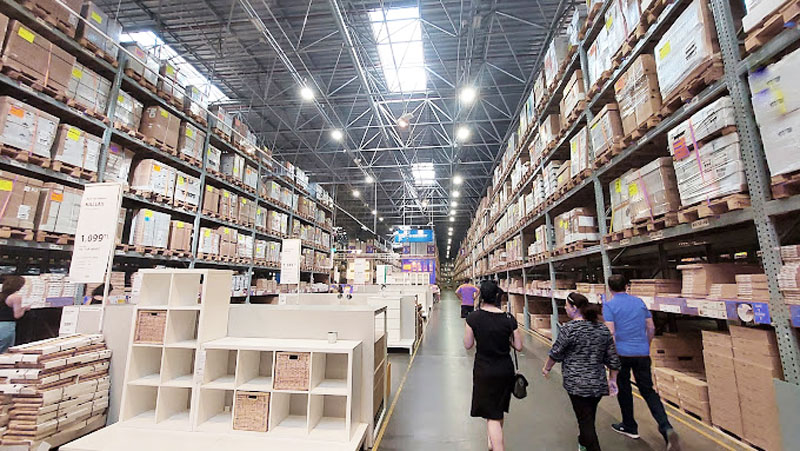 Is IKEA expensive in Turkey?
IKEA is expensive compared to other furniture stores in Turkey. At first we thought that was because all IKEA items are priced the same, no matter where the store is located. But in fact, IKEA does price things differently in different countries. For example, a dining set may be cheaper in Istanbul than in the UK, as the cost of living is higher in the UK.
However, it is not always the case. You would expect everything to be cheaper in a Turkish IKEA than an IKEA in the UK because of the lower cost of living. And while that is often true, it is not a hard and fast rule. Sometimes items can be more expensive in a Turkish IKEA than a UK IKEA because of import taxes, so it's worth shopping around and checking what furniture goes for locally before making purchases.
Are IKEA products the same in Turkey?
No matter what country you are in, IKEA products are identical everywhere. Even the blue and yellow building looks exactly the same, whether you're in Turkey, the UK, or China, for that matter.
Does Ikea in Turkey have an indoor children's playground (Smaland)?
IKEA is consistent worldwide with its indoor children's playground, known as Smaland. In Turkey, as other countries, they offer free supervised play for 1 hour while parents shop.
Children between 3 and 6 years old (some stores allow children up to 10 years old) are allowed entry. Parents are asked to stay in the store in case of an emergency. Staff will call parents over the loudspeaker if they need to come back, or if they are late picking up their child.
Is it safe to leave my child an IKEA indoor playground Turkey?
If you are new to Turkey then you may be wondering about the safety of leaving your child in a Turkish Smaland.
IKEA operates the same in Turkey as in other countries and will only release children to the parent/guardians who brought them. There is a form to fill out with your contact details and staff will contact you if any problems come up.
The biggest challenge you will likely experience is the language barrier. The staff may or may not speak English and you may need to use Google translate to help you fill out the form and communicate with staff.
IKEA stores around the world work on a ratio of 1:8, so there are plenty of staff to supervise children. Children won't be fed while they are in Smaland as it is just for a short time, but staff will give children water if asked.
Helpful tip
We took our 3-year-old to Smaland at the Bayrampaşa IKEA which is part of the Forum shopping center in Istanbul. We were a little anxious leaving her there at first, but the staff were professional, and our Turkish friends (who we came with and were also leaving their son) said it was safe.
There is a glass viewing area for parents to watch children playing, so we stayed and watched our daughter for awhile. She was happily playing in the ball pit, so we decided it was okay to do some shopping. When we came back, said she had a great time.
Smaland has the same layout in Turkey as other IKEA indoor playgrounds around the world. The classic ball pit, soft toys, children's kitchen and small plastic tables with coloured pencils all make an appearance.
Does IKEA deliver in Turkey?
Like other IKEA stores around the world, IKEA in Turkey offers a range of services to customers. These include home delivery, assembly, and installation services.
IKEA offers deliver to all major cities in Turkey. If you are not home to receive the delivery, then the courier will take it to the nearest IKEA office for you to pick up.
Tracking your order
Once the products are delivered to the logistics provider, you will be sent an e-mail notification. Then, logistics providers will notify you via SMS or phone calls about the delivery date.

You can track your order status on the order tracking page or by calling on 444 4 532, using your 15-digit order reference number.
For online orders, the delivery charge is 10% of the total amount of your purchase.
How do I get my purchases home from Ikea in Turkey?
If you are just getting small bits and pieces from IKEA, you likely won't need to organise delivery. But if you buy a flat pack or two, you'll likely need some sort of vehicle to get your purchase home.
Most people in Turkey don't own cars because of the expense, and most visitors to Turkey find that it's easier to use public transport anyway due to the heavy traffic.
Helpful tip
We bought a flatpack children's table and chairs from IKEA in Turkey. What we found difficult was hailing a taxi outside IKEA. Taxis aren't allowed to que in shopping centre carparks, so you will have to carry your items to the road to hail a taxi.
Is IKEA Restaurant food the same in Turkey as other countries?
For those who love IKEA's Swedish meatballs and cakes, the good news is that IKEA in Turkey serves them too. Each IKEA around the world has a slightly different menu though. IKEA restaurants in Turkey serve Turkish dishes in addition to classic IKEA meals. For example, in Turkish IKEAS their menu includes Turkish staples like menemen, an egg and tomato dish, simits, a popular carby snack, and of course, Turkish drinks like cay, Turkish coffee and ayran, a yoghurt drink.
Happy IKEA shopping!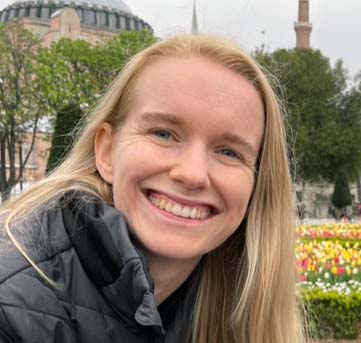 I'm a teacher and writer living abroad. I love languages, drinking lots of çay (tea) with friends, experiencing different cultures and going on adventures with my family.