Istanbul is an ultimate foodie destination. There are countless YouTube videos showcasing traditional Turkish foods and food tours through the streets of Istanbul.
Turkish people are proud of their food and so they should be. A favourite of many is the traditional Turkish breakfast which is served on several tiny plates and can be a lavish affair.
But if you are an early riser, you may be surprised to find the streets are almost empty before 8am. Most restaurants and cafes open around 9am, and shopping centres and clothing stores around 10am.
If you are used to an early breakfast, then your choices are limited. And if you are getting up early with jetlag, then the wait till 9am for breakfast may be just a bit too long.
Bakeries in Istanbul
In our visits to Istanbul, we discovered that bakeries open earlier than most cafes, between 6-7am.
Bakeries in Turkey sell a wide variety of traditional pastries, ranging from sweet to savoury. Many also sell the mouth-watering favourites like Turkish delight and baklava.
They often have other breakfast options on the menu as well, like omelettes or menemen (a popular egg and tomato dish). Our favourite early morning jetlag food was a Simit, a doughnut shaped savoury pastry with sesame seeds, paired with a cay (black tea). And it still left space for a second breakfast or a big lunch later in the day.
Helpful tip
We really liked the bakery Elvan Pastanesi so much we made it our breakfast spot most mornings for the two weeks we were staying in the charming town of Cihangir (which is on the European side of Istanbul). Once we became regulars, the owner brought us extra pastries to sample for free.
If you're staying on the Asian side of Istanbul, then it's worth visiting Beyaz Fırın in Kadıköy with its big selection of traditional baked goods.
Kovan Fırın is a bakery chain that has multiple locations in Istanbul and generally has plenty of indoor seating and also plenty of breakfast options too.
Coffee franchises in Istanbul
For a good espresso first thing, we found Espresso Lab usually opens around 6:30am. When we visited, we had to wait till closer to 7am to give the staff time to set up. Life happens at a relaxed pace in Turkey, so don't be surprised if cafes open later than their listed starting time.
You can order just about any coffee from Espresso Lab and we found it was a pleasant place to work so we'd often bring our laptops along. It's a popular franchise with 118 stores in Turkey and abroad, with multiple stores in Istanbul.
Coffy is another good franchise which opens earlier than most cafes and sells espressos for roughly $2 USD each.
There are many Starbucks in Istanbul, and some open earlier than others. The breakfast selection isn't great but you can get a little snack to tie you over and the coffee is often fine.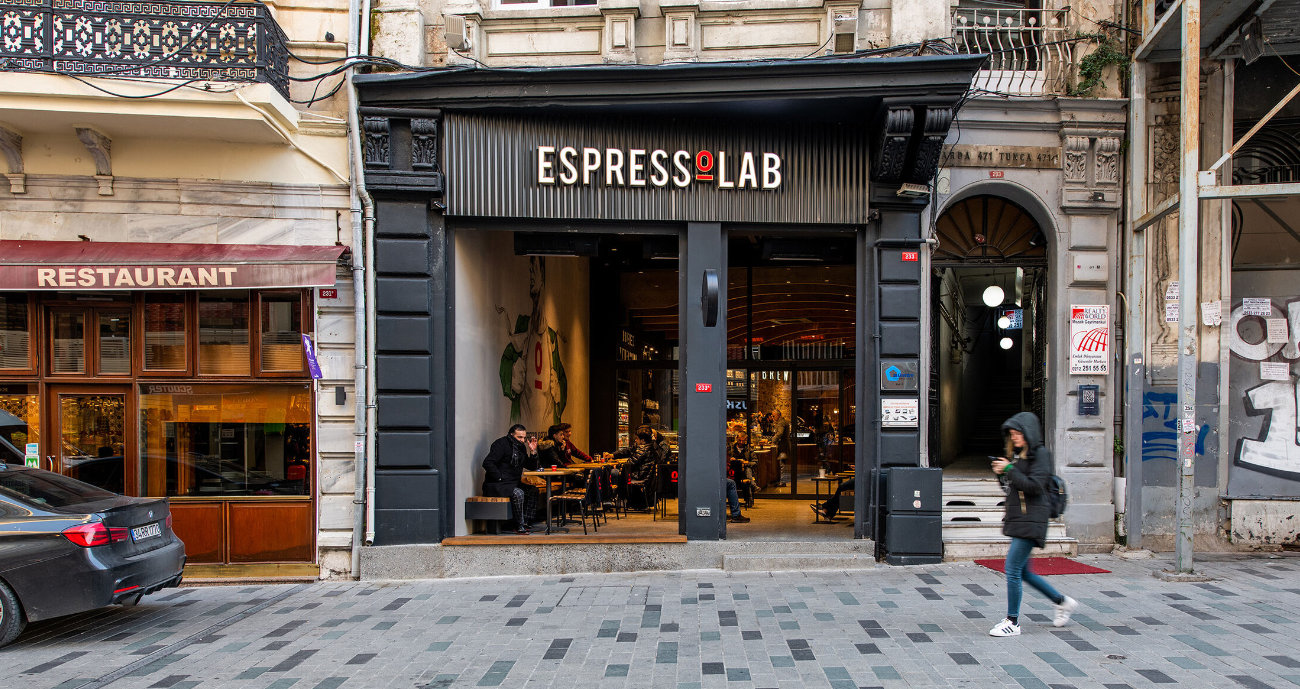 Coffee can vary wildly in price depending on which coffee shop you go to. We paid between $2 and $5 USD for our coffee around Istanbul. If you are buying coffee out every day and you're on a budget you might want to stick to Espresso Lab and Coffe or look around for one of the other good-quality, but reasonably-priced coffee shops.
So if you wake early with a caffeine headache and find yourself hungry, you can't go wrong with a coffee from Espresso Lab or Coffy and a pastry and cay from one of Istanbul's many bakeries.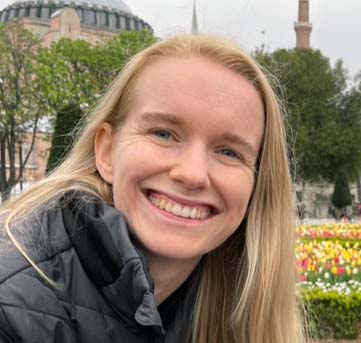 I'm a teacher and writer living abroad. I love languages, drinking lots of çay (tea) with friends, experiencing different cultures and going on adventures with my family.