Turkey has become a popular destination for digital nomads in recent years. With the low cost of living, welcoming culture, and improved internet connectivity, it's no wonder that many location-independent professionals are choosing to make Istanbul or other Turkish cities their temporary home. 
As a digital nomad who has spent several months working from Turkey, I can attest to Istanbul being a great place to spend extended time exploring the city and working remotely.
Key takeaways
Turkey has a rapidly growing digital nomad community and affordable cost of living.
Istanbul, Ankara, and Izmir are the best cities for tech-savvy professionals looking for fast WiFi and coworking spaces.
Turkey has a rich culture and history, with a diverse range of food, art, and architecture.
Turkey has excellent travel connections, making it easy to explore the region and beyond.
One of the biggest draws for digital nomads in Turkey is the affordability of living expenses. This is especially true when compared to other European destinations. Accommodation, transportation, and food costs are all much lower than in places like Paris or London.
For a budget-conscious remote worker, this can mean being able to stretch their resources further while still enjoying their time in Turkey. However, it's worth noting that some cities may be more expensive than others, and being flexible with accommodation options (such as choosing a shared apartment or co-living space) can help keep costs down.
The rise of digital nomads in Turkey
Here are some key reasons for the rise of digital nomads in Turkey:
Affordable cost of living: Turkey offers a very affordable cost of living compared to many other popular digital nomad destinations. Istanbul, for example, is much cheaper than cities like London, New York, or Berlin, which makes it an attractive option for those who want to stretch their budgets.
Growing start up ecosystem: Turkey is home to a growing number of start ups and tech companies, which means that there are plenty of opportunities for digital nomads to network, collaborate, and expand their skill sets.
Visa options: Turkey offers two main visa options for digital nomads, the 90 day e-Visa and the Tourist Residency Permit, both of these make it relatively easy for remote workers to legally stay and work in the country for extended periods of time.
Cultural experiences: Turkey is a country with a rich history and heritage, which means that digital nomads can explore many culturally significant sites and learn about the country's unique customs and traditions. Turkey is also known for its delicious food, bustling bazaars, and beautiful architecture.
Ease of travel within the country: Turkey features a well-connected transportation network, including buses, trains, and flights. This makes it easy for digital nomads to travel between cities and explore the different regions of Turkey.
Scenic landscapes: Turkey offers a wide range of scenic landscapes, from turquoise beaches to snow-capped mountains. This variety offers digital nomads opportunities for adventure and exploration in their free time.
According to Coworker.com, Istanbul is home to more than 50 coworking spaces, which means that digital nomads have plenty of options when it comes to finding a workspace that suits their needs. Many of these spaces offer modern amenities, such as high-speed internet, printing and scanning facilities, conference rooms, and even private offices.
Challenges of being a digital nomad in Turkey
As a digital nomad in Turkey there are a few potential challenges.
Language barrier: Turkish language is vastly different from most European languages which can be a challenge for individuals who do not speak Turkish. This can make navigating everyday tasks and communicating with locals difficult. In Istanbul, you will find some English spoken in the touristic areas.
Internet connectivity: While the internet is widely available in Turkey, the quality and speed of the connection can vary widely. In some places, digital nomads may face difficulty accessing reliable internet or WiFi, affecting their work.
Cultural norms: Digital nomads need to understand and respect Turkish customs and expectations. In Turkey many people smoke outside of cafes and restaurants, for non-smokers this can be unpleasant.
Best places to work remotely in Turkey
As a digital nomad, one of the biggest challenges is finding a comfortable and suitable place to work.
Coworking Spaces in Istanbul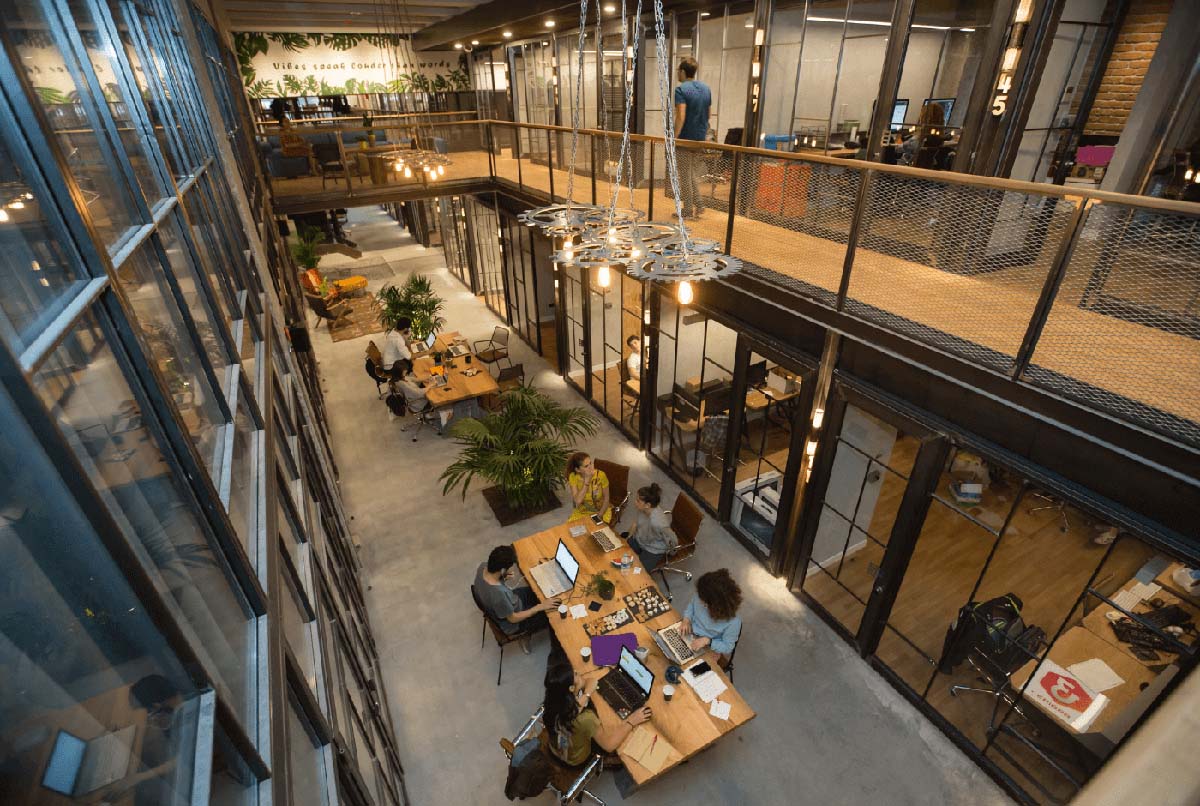 Istanbul is one of the most visited cities in Turkey. Here are some coworking spaces in Istanbul:
Kolektif House: Offering multiple locations throughout the city (and in Ankara and Izmir), with a variety of amenities, Kolektif House is the perfect choice for those who require a reliable working environment, including meeting rooms, photo studios, an auditorium, and more!
Impact Hub: Known for its supportive community, Impact Hub is perfect for those looking for a friendly and collaborative atmosphere to work. They offer daily or monthly packages to fit your needs along with a variety of amenities such as fast Wi-Fi, printing facilities, etc.
Coworking Spaces in Antalya
If you are looking for a more laid-back location with a lot of natural landscapes Antalya might be the perfect destination for you. Here are some coworking spaces in Antalya:
Work C: Offering modern office spaces and meeting areas. Work C is a network – a place where you can meet and connect with people from other digital professions. They offer many opportunities such as phone booths, high speed internet and unlimited tea and coffee.
Coworking Antalya: Offering a serene environment in the old town of Antalya. A vibrant hub for nomads with community activities that encourage both social interaction and also learning from each other.
The best cafes for digital nomads in Turkey
There are many excellent local cafes with quality coffee and well-designed spaces designed for online workers. You'll find cafes within Istanbul that have whole levels dedicated to desk space for students and professionals.
Here are some cafes which have good workspaces for digital nomads in Turkey:
Cafe Nero: This chain of cafes, with locations throughout Turkey, is a great option for digital nomads on the go. Their great coffee and snacks make for a tasty work session, and their modern decor and comfortable seating provide a comfortable atmosphere for long work sessions.
Kronotrop Coffee Bar and Roastery: If you're looking for a unique coffee experience, head over to Kronotrop Coffee Bar and Roastery in Istanbul. They have multiple locations throughout the city. Not only do they roast their own coffee, but they offer a wide selection of roasted blends, single-origin coffees, and brewing methods. Plus, the minimalist design and natural lighting make for a serene work environment.
Helpful tip
We recommend the Journey Cafe located in the artsy area of Cihangir (Beyoğlu). Journey cafe offer excellent food and coffee. It offers seating options upstairs and downstairs where you can comfortably pull out your laptop and spend some time working. We also recommend giving their breakfast a go!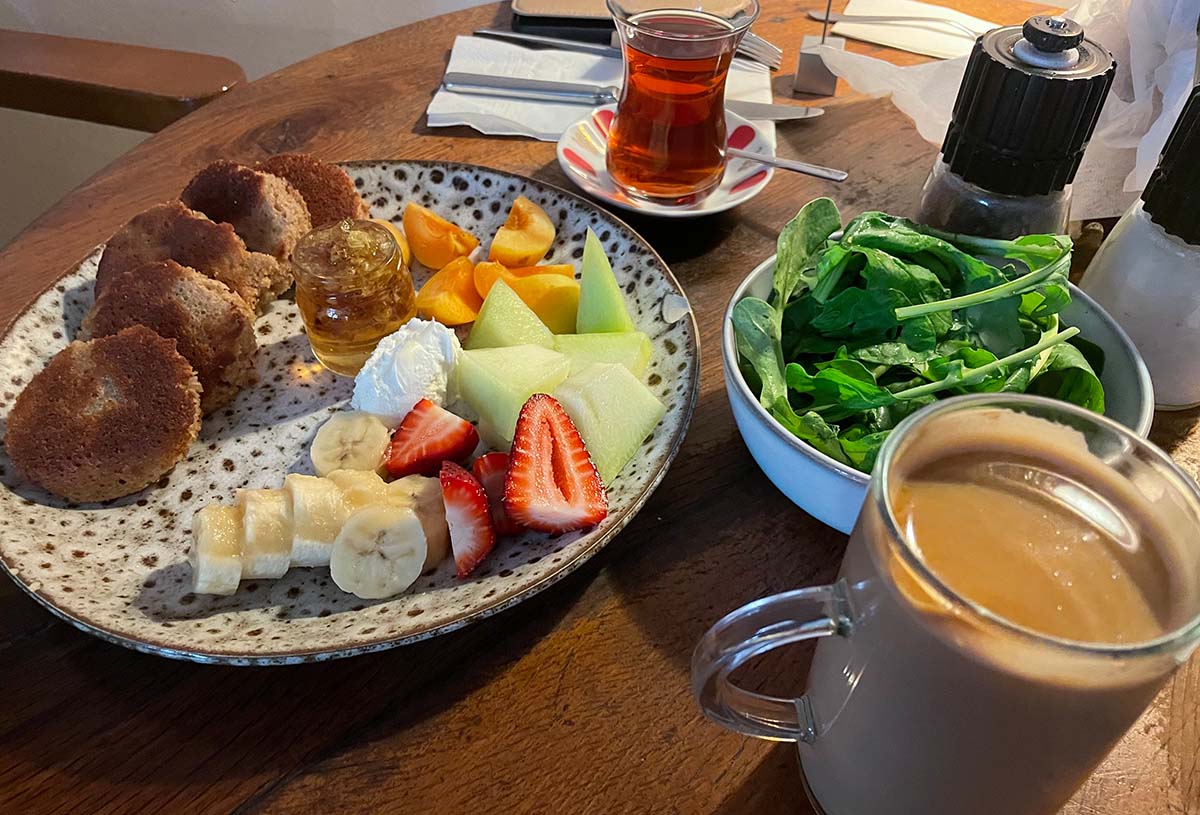 Turkish visas and work permits for digital nomads
As a digital nomad, one of the most important things to consider before living and working in a new country is the visa and work permit process.
Types of Visas for Digital Nomads
e-Visa
The e-Visa is the easiest and most popular visa option for digital nomads in Turkey. It allows visitors to stay in Turkey for up to 90 days within a 180-day period. You can apply for an e-Visa online and receive it via email. The cost of an e-Visa varies according to your nationality but it's very affordable.
Residence Permit
If you plan to stay in Turkey for more than 90 days, you will need to apply for a residence permit. The residence permit allows you to stay in Turkey for up to two years (but sometimes only offers 1 year). It's not always easy to get a permit, but you can start an application for a residence permit in Turkey online. Check out our guide on applying for a touristic residency permit for more details.
Conclusion
Turkey is a great destination for digital nomads looking for an affordable and vibrant place to live and work. From its gorgeous landscapes to its bustling cities, Turkey has everything you need to inspire creativity and boost productivity.
I've been struck by the warmth and hospitality of the local people. From the welcoming smiles to the willingness to go above and beyond to help a stranger, the people of Turkey have made me feel at home.
Of course, every digital nomad has different priorities and preferences, so it's important to do your own research. Personally, I highly recommend digital nomads to spend at least a few months in Turkey to really get a feel for the country and its people.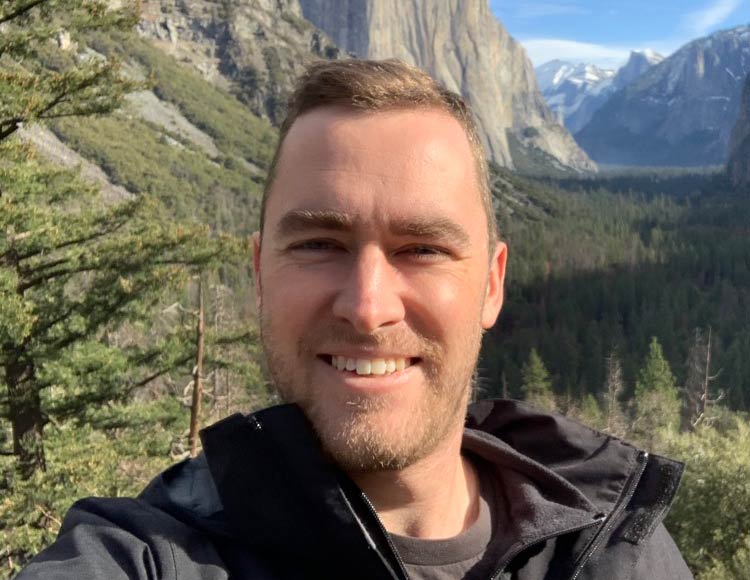 I'm a writer and graphic designer currently living in Turkey with my family. I enjoy learning language, great food (chicken kebab is a favourite at the moment) and experiencing places less-traveled.