If you're planning to visit the cinema in Istanbul, you may be wondering if it's possible to see a movie in English, especially if you can't speak Turkish. 
The good news in that cinemas in Istanbul generally show movies in their original language (the only difference is that they will have Turkish subtitles). However, sometimes the more popular movies are dubbed in Turkish, which is less than ideal for English speakers.
How to tell if a movie will be in English or Turkish in Istanbul
It's not always immediately obvious whether a movie will be in English or Turkish. Before jumping into how to tell what language a movie will be screened in, it's worth noting that most shopping malls in Istanbul have large cinemas. Big shopping malls cater for large numbers of foreigners so they are the most likely to show English movies alongside Turkish ones.
They generally list their movie sessions online, with information about whether the movie is dubbed or subtitled. Checking the cinema's website is the best way to find out information about a movie. You can check the cinema's social media page too.
As a side note, you can also call the cinema for information, but not everyone in Turkey speaks English, so you're not guaranteed to find information over the phone. It can be better to go to the cinema in person and ask to talk to someone who speaks English. 
You'll need to avoid movies that are labelled "Dublajlı" which means they are dubbed in Turkish. It's better to get one labelled "Orijinal/Altyazili" (original/subtitled) as the movie should be in the original language with Turkish subtitles.
We've found a good rule of thumb is to watch the trailer. If it is in English and it doesn't say "Dublajlı" (dubbed), then the movie will probably be in English.
Of course, if the trailer is in Turkish, then the movie will probably be in Turkish as well (it will either be a Turkish- made movie or a foreign film dubbed in Turkish).
It's worth noting that new releases often don't have dubbed versions available immediately, so they are more likely to be shown in their original language. Sometimes English films newly released in Turkey can take several weeks for a Turkish version to become available.
What about children's movies in Istanbul?
Unfortunately, children's movies, and animated movies, are usually dubbed in Turkish. It's worth asking cinema staff if they plan to show the movie in the original language with subtitles at some point.
When is a good time to go to the movies in Istanbul?
As with everywhere in Istanbul, cinemas in Istanbul can be crowded on the weekend and in the evenings. It's a good idea to prebook tickets online if you are choosing a session that's likely to be in demand.
Where can I find the movies showing in my area?
There are a few websites where you can see all the movie sessions in your area, such as Sinemelar and Beyaz Perde.
They can be a good way to do a detailed search of movies in your area. For example, with Beyaz Perde, you can do a detailed search of all the movies that are being screened in English.
Best movie cinemas in Istanbul
Istanbul has all types of cinemas covered. From cinemas where you can lie down in luxury and adjust your chair, to cinemas in historic buildings – you have lots of choices.
Cinemaximum cinemas are popular in Istanbul and generally have subtitled movies available in their original English form.
Gold Class cinemas
Gold Class cinemas are spacious and have less than 20 people to a cinema. If you want to watch a movie in comfort, check out the Gold Class cinema at the Zorlu Centre.
IMAX cinemas
Paribu Cineverse have several IMAX cinemas in Istanbul, such as:
Paribu Cineverse İstinye Park
İstinye Bayırı Cad, İstinye Park AVM No:11, 34460, Türkiye
Paribu Cineverse
Güzelyurt Mahallesi 1. Cadde Güzelyurt Marmara Park AVM 33/A, 34515 Esenyurt/İstanbul, Türkiye
While it's likely you'll find an English movie in Istanbul, there's no denying it's best to first check online to make sure before buying the tickets. If you are still unsure after checking online, you can always double check with the cinema staff before the movie starts.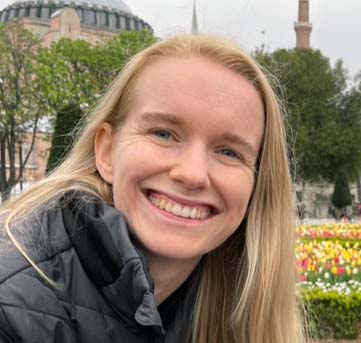 I'm a teacher and writer living abroad. I love languages, drinking lots of çay (tea) with friends, experiencing different cultures and going on adventures with my family.